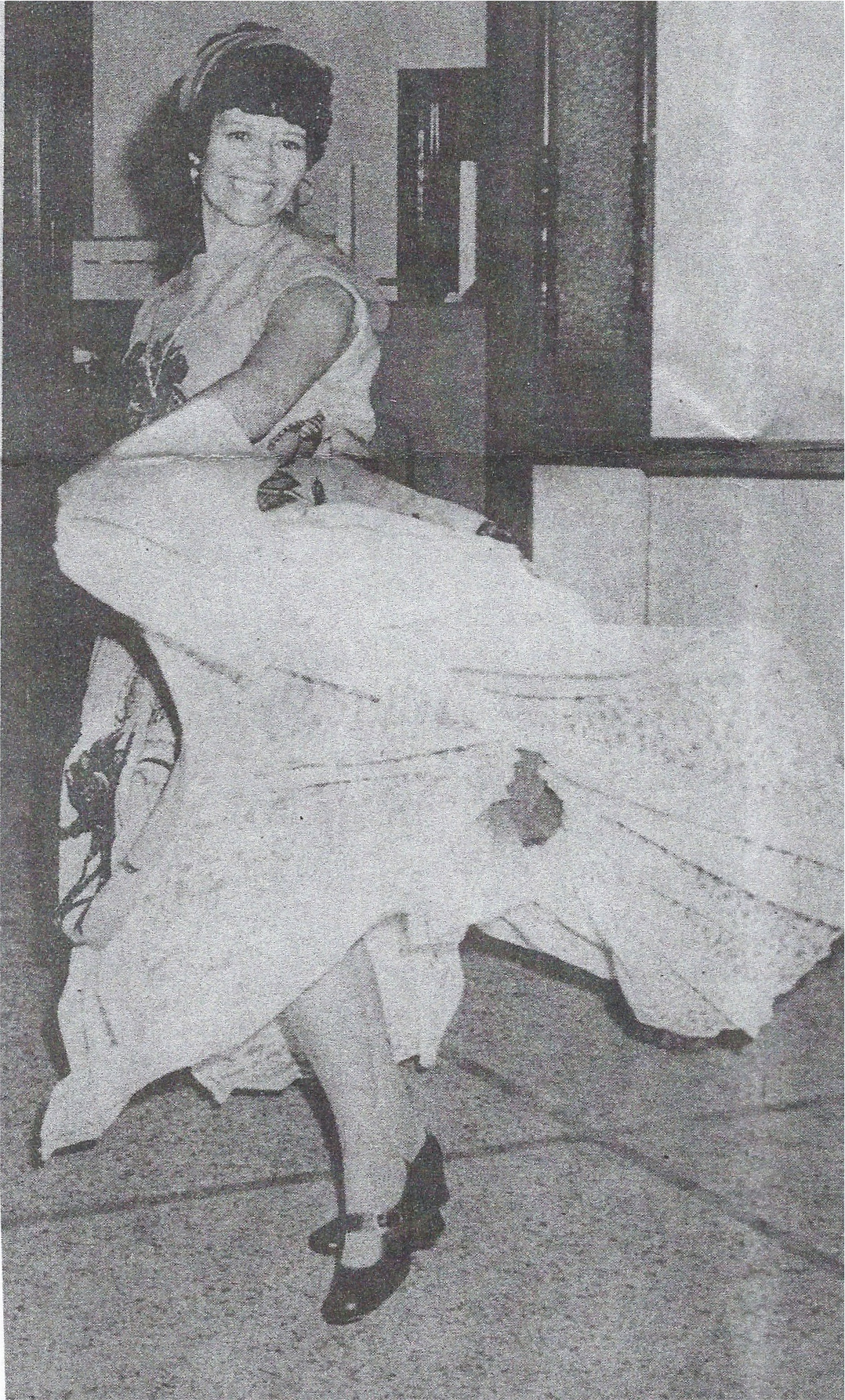 I traveled to Iowa recently to attend the funeral of Jo (or Josie, or Josefina) – Dad(Jerry)'s wife. We were separated by distance and infrequent visits, but I always knew her to be a lovely, kind and talented woman. I couldn't possibly do justice to her memory here, but wanted to post at least a small tribute to her.
The picture above was taken at one of the shows that Jo did highlighting traditional costumes and dances of Mexico. I never had the privilege of attending one of her shows, but she did show me some of her beautiful costumes and relate the stories behind them. She also treated me to a private performance or two using a practice board laid out on the floor of her living room. Such beauty and precision!
The funeral service, while marked by great sadness, was also filled with love and stories and laughter.
I've copied a few excerpts from her obituary and removed names – words in parentheses are mine:
She was born Josefina Martinez Pineda on March 19, 1932 in Mexico City, Mexico …
A resident of Hedrick since 1971, had translated for John Deere and the Ottumwa PD (police department).  Josie also taught high school in Texas, elementary school in Mexico, and at a secretarial college – she was absolutely adored by all her students.  She put on Mexican fashion shows at colleges & universities all around Iowa, donating 100% of the proceeds to college scholarships.
She was a member of Hedrick Christian Church and Ottumwa's Dog Rescue helping her daughter save many pets and find homes for them.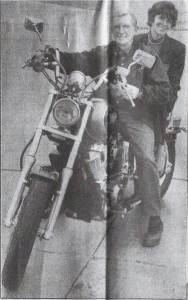 Josie had a fascinating life and seemed to have eternal youth; she danced professionally on a TV show called 'Max Factor of Hollywood' on Televisa in Mexico City.  She and Jerry traveled from Iowa to Columbia, S. America TWICE on motorcycle where she stood between dad and gunmen, saving their lives, and was the sole reason they escaped the devastating earthquake in Managua, Nicaragua on Dec. 23, 1972.
Josie was an absolute little lady: precious, delicate, a bit shy at first (then adorably talkative), kind to everyone she met, and sweet so so sweet…yet adventurous and extremely brave.  As a family, Jerry, Josie, and (daughter) scaled various sky-scraping pyramids and ruins.  Traveling with her daughter, she and (daughter) hung in a metal cage being propelled through a rainforest on the island of Dominica.  She also went parasailing with (daughter) and took a dangerous helicopter ride into a canyon.  To be able to go they both had to sign a liability waiver acknowledging when a certain type of air current occurred and hit the helicopter, while in the rainforest canyon, they had never had survivors; (daughter) said she would just go alone since it may be dangerous and Josie declared, "No, I'm going too because if you die I want to die with you!"
Jo was a devoted and loving mother. She took a picture of her daughter every day while she was growing up…. and later apologized for the three days that she had forgotten to take a picture!
Jo was interested in and concerned for everyone she met. She kept an extensive prayer list  – divided into days of the week and morning and evening. Her last entry was added on the day she died for a nurse who had cared for her in the hospital.

Jo was a special lady who will be greatly missed!