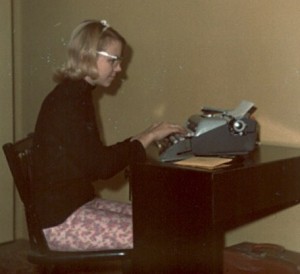 Abbie and Eveline were my grandmothers. I was blessed to spend time with one or the other of them nearly every day until the summer of my 7th year, when I moved away from the grandmothers who had played such a significant role in my life. I'm pretty sure that my love for genealogy and all things vintage is their fault.
This is my attempt to collect, share and preserve our family stories – some of which I missed hearing and telling around my grandmothers' dinner tables. I am also hopeful that I might meet some new "cousins" and that we can share and learn from each other. And let's be honest, sometimes I'll just write about whatever I feel like!
I enjoy hearing from readers, relatives and new cousins, so please leave a comment or email me at abbieandeveline (at) gmail (dot) com.
Please note –
I am an amateur genealogist. I do this for fun and because I love my family. This is also my first foray into blogging. I may will make mistakes along the way. If you see a mistake here, please let me know in your kindest words. And please back up what you find here with your own research. I made a lot of mistakes when I first started researching my family and didn't always document well or make a note of information sent to me. I'm trying to be much better, but I'm still learning.
Photographs and written material © Kathy Smith Morales. Do not use without my written permission. abbieandeveline at gmail dot com.