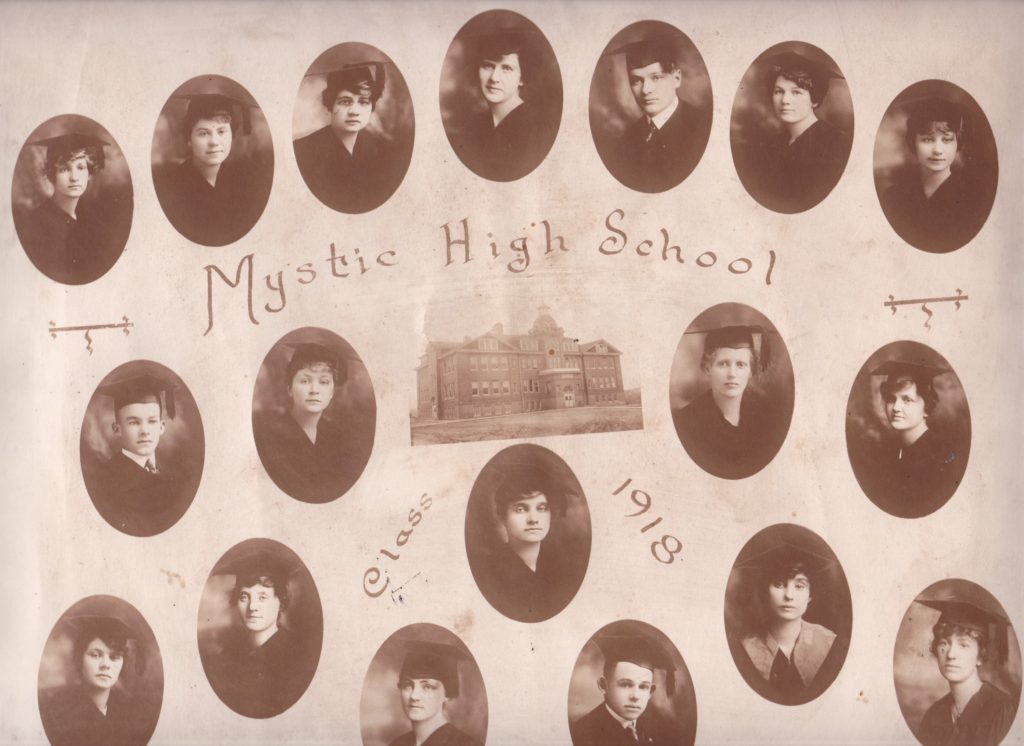 I shared this photo of my grandmother Eveline's high school graduating class a few weeks ago. Along with the photo and her diploma, a couple of other mementos were saved. One is the program for the Junior-Senior Banquet in honor of the graduating Seniors. It was interesting to see how World War I seemed to be the overarching theme of the festivities. I've been thinking about it ever since and wondering how I might understand that year of her life more fully.
There was a lot going on during the fall of 1917 and the spring of 1918, a war and the beginning of an influenza pandemic to name the two biggies. Resources for my research seem rather limited, but I'll just jump in and see where this takes me.
Eveline Coates was born 15 Feb 1901 in Mystic, Iowa, to Joseph Coates and Mary Ann Harris. Both of her parents were immigrants from England, who met and married in Mystic. Eveline had three older brothers and was the oldest girl in a family of nine siblings ranging in age from six to twenty-six.* Eveline was seventeen at the beginning of her senior year and turned eighteen before graduation.
I'm still trying to adjust to WordPress changes and the file of the 1915 plat map of Mystic is too large, but you can check it out here: City of Mystic. The Joseph Coates family is located at the very top of the map, on the right.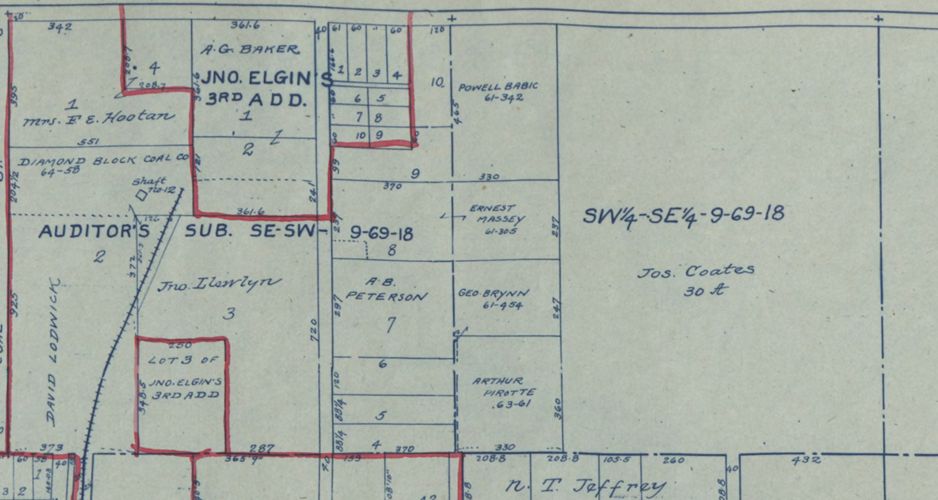 Eveline's older brothers Carl, John, and Joe were all employed in the mines, as was her father. She was the first of the children to complete high school, as the older boys left school at about age fourteen or upon the completion of 8th grade. Eveline's father, Joseph, worked as a carpenter in the mines most of his life which, if I understand correctly, resulted in a higher income than those digging coal in the shafts. Perhaps the combination of thrift and a higher income resulted in the purchase of the family plot. In addition to a large garden, they had at least one cow as indicated by my great-grandmother's fondness for this particular cow.**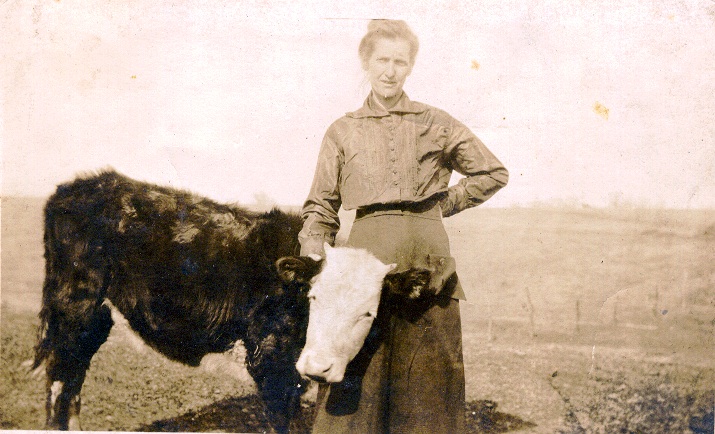 Since I just started this on a whim yesterday and have no plan, I'll stop here and think about what will come next!
This is my contribution to Sepia Saturday, where we are all going on a whim without the benefit of a prompt photo this week to give us direction. We are a diehard group, so pay my fellow Sepians a visit and see how they have responded this week.
Edit and additional notes:
* A girl, Amelia, born before Eveline, died before Eveline's birth.
** Apparently, this is a steer, not a cow. 🙂