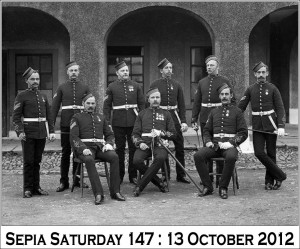 Today's Sepia Saturday prompt suggests groups in uniform, soldiers, and jaunty hats.
I've been dithering with this all week, but just haven't been able to finish what I started. I think I've been making it too hard.
I reread what Kat Mortensen said about her selection for this week and this comment caught my attention:  "This photo has been borrowed from the Flickr Commons National Library of Ireland (I'm also a bit partial to anything Irish, since my dad was born in the the North of that country.)"
Ah ha! A new direction – soldiers and something Irish!
In with my grandmother Eveline Coates' papers and photographs were several sets of postcards from World War I. I don't know how she came to have them, but I have two theories. One is that George Elgey's mother, or one of his sisters, sent them to Eveline. The other theory is that Eveline's brother John (she is pictured in his uniform in last week's post) collected them during a visit to England. John was stationed in Germany, but took a leave to visit his father's family.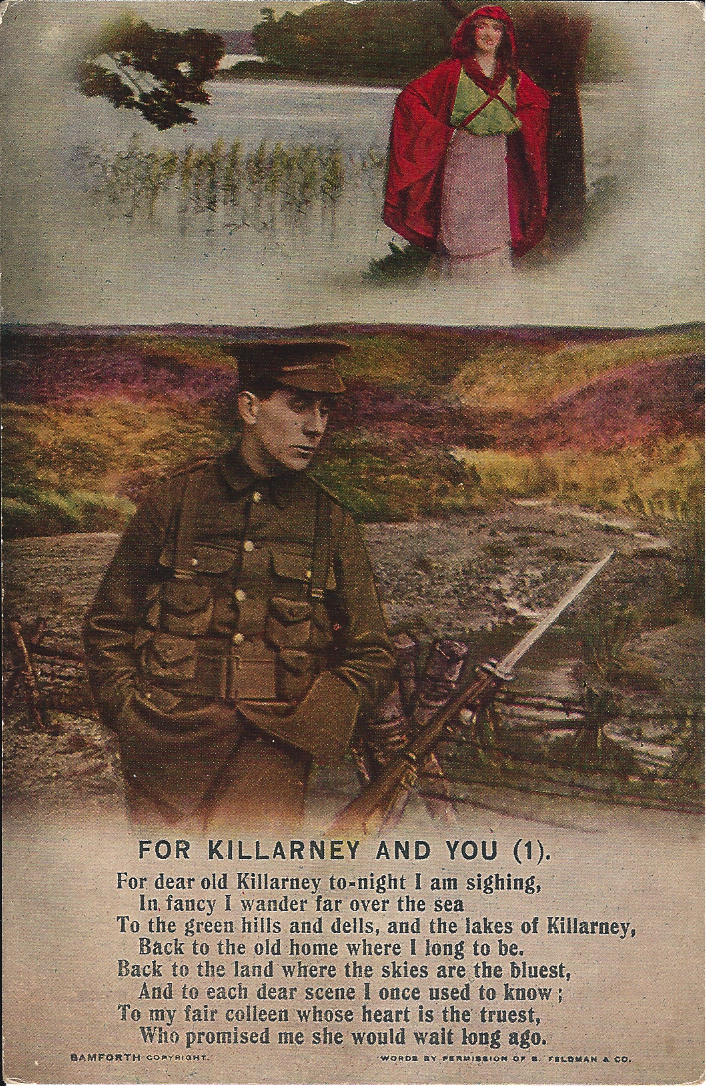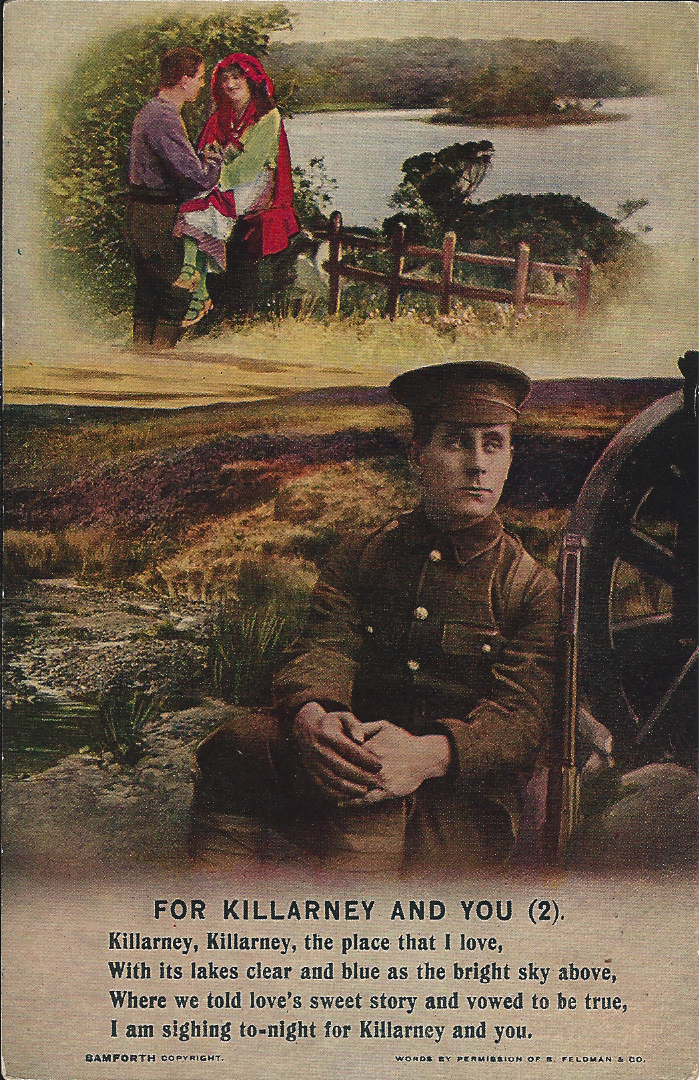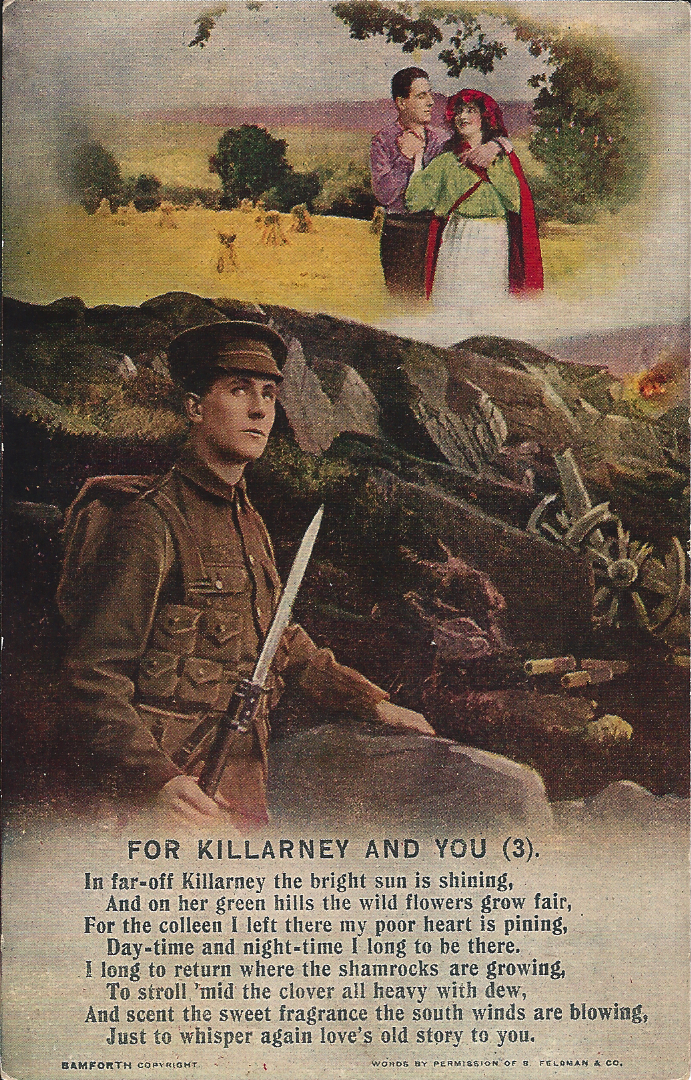 If you go here you can listen to a great old recording of "For Killarney and You". (Sorry I don't know how to embed it.)
Or, here is a later rendition:
March on over to the Sepia Saturday blog to see what the troops are doing today.