Sepia Saturday provides bloggers with an opportunity to share their history through the medium of photographs. Historical photographs of any age or kind become the launchpad for explorations of family history, local history and social history in fact or fiction, poetry or prose, words or further images.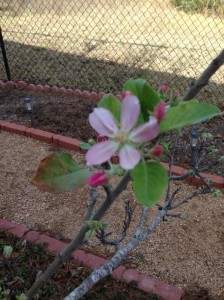 Winter in central Texas has been even milder than usual. In February the temperature has already reached 85 degrees and many days have seen the upper 70s. The apple tree in our back yard (an Israeli variety) is full of buds and a couple have blossomed. One of my friends recently posted a screenshot on Facebook of her weather app showing a temp of 75 degrees and wrote: "January helps me survive August here."
So true!
Anyway, I thought about posting our rare (but not sepia) pictures of the few times we have had measurable snow in the past 15 years, but as I looked through some of the older family pictures, I came across one that seemed perfect for this week's prompt.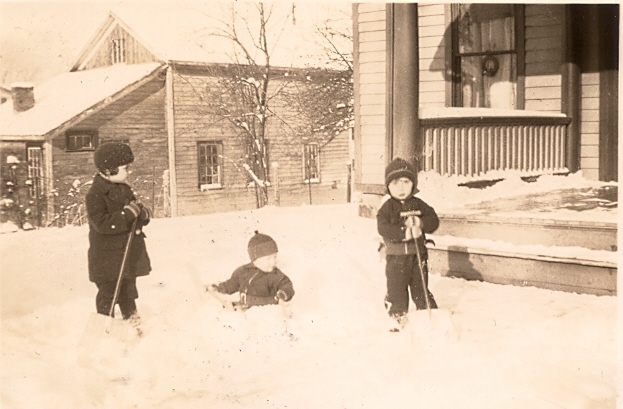 Here we have snow, houses in the background, window coverings, a short fence (or porch railing) partially hidden by snow, a post, warm hats and coats. Most important, though, are the people with snow shovels who are not shoveling. And a bystander – or in this case – a bysitter.
The photograph came from my Grandmother's photo album and was probably taken in Weedsport, New York during the winter of 1940-41. The cute kids are the children of Fred and Carol Webber, my great aunt and uncle. (Fred being my Grandmother Abbie's younger brother.)
Now take a break from your shoveling and warm yourself while visiting other Sepia Saturday bloggers.