Sepia Saturday provides bloggers with an opportunity to share their history through the medium of photographs. Historical photographs of any age or kind become the launchpad for explorations of family history, local history and social history in fact or fiction, poetry or prose, words or further images. If you want to play along, sign up to the link, try to visit as many of the other participants as possible, and have fun.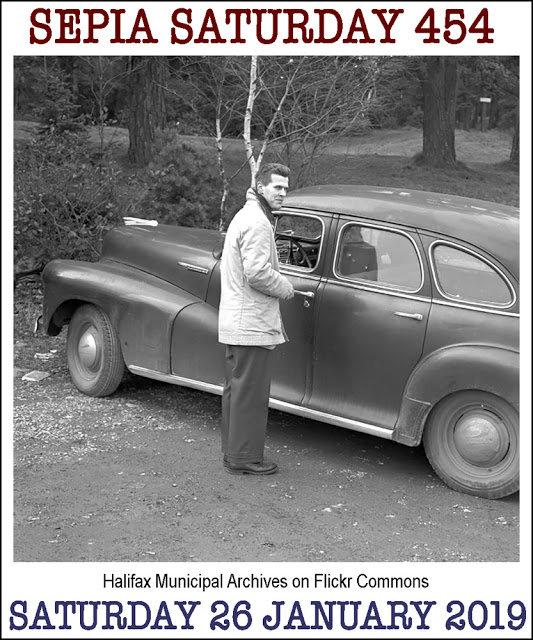 I seem to have quite a few photos of people and their cars, so I decided to stick with the ones that most approximate the photo prompt. No research or insight – or even a good story – here today, just a roundup of some family photos.
I am no expert on cars, but my best guess is that most of these are cars from the 1940s.  While you scroll through my photos, enjoy Route 66, composed in 1946, and performed here by the songwriter, Bobby Troup.
I'll begin with my grandfather's cousin, Pearl (Bill) Hoskins. Bill's wife sent this photo to my grandfather shortly after his death, thinking, I suppose, that my grandfather would like to have this remembrance of him.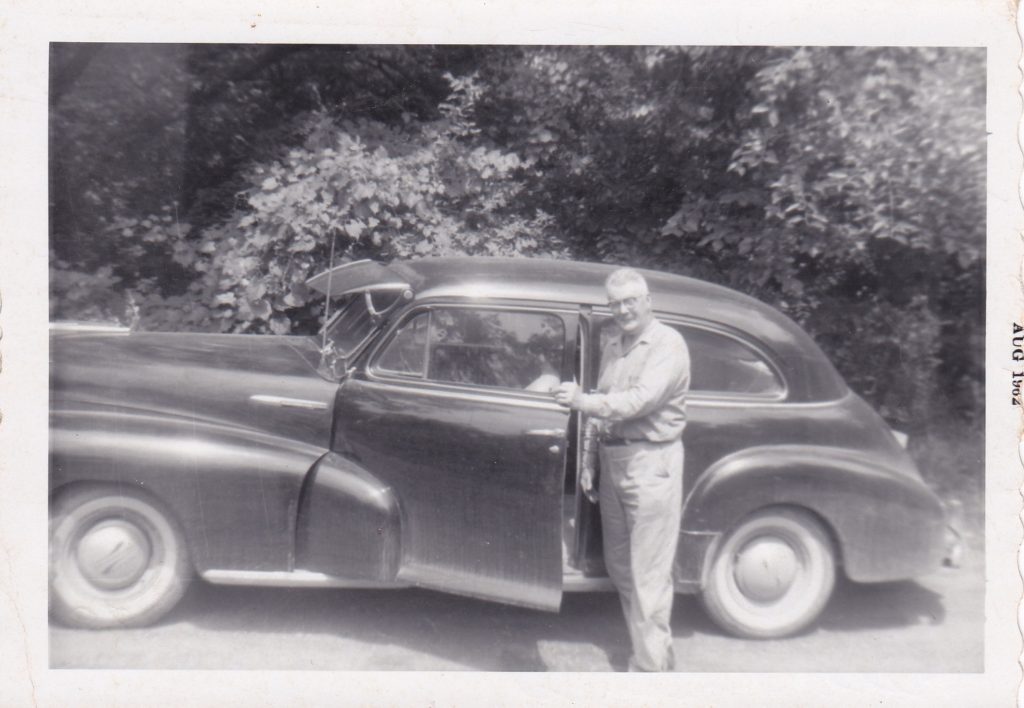 There are a few photos of my mother standing by cars. I think I have placed them in chronological order. The little girl is yours truly.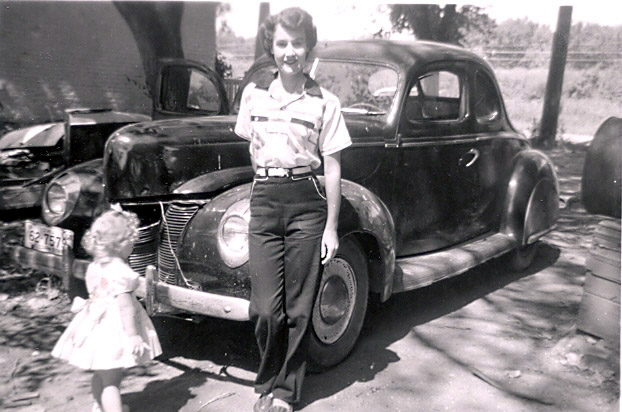 My mom always seemed to look nearly model perfect in photographs.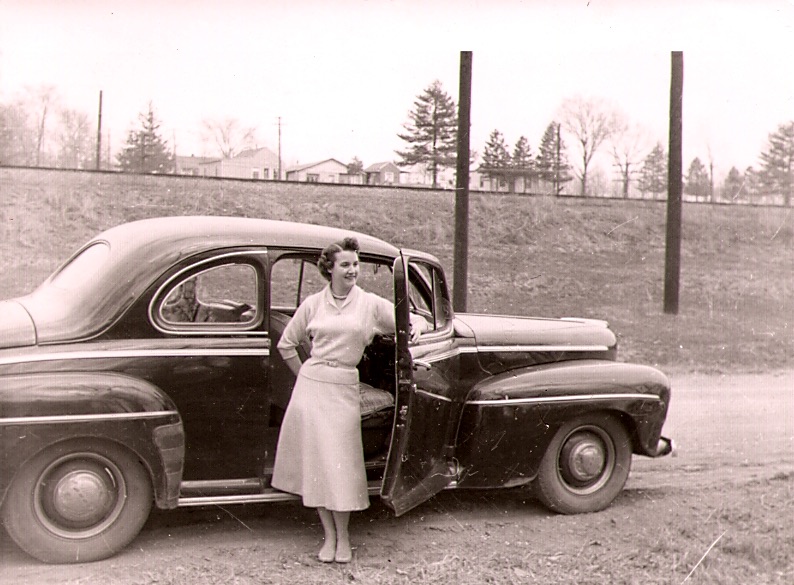 This car might be a little too modern for a match, but what do I know? In any case, Mom deserves a third photo.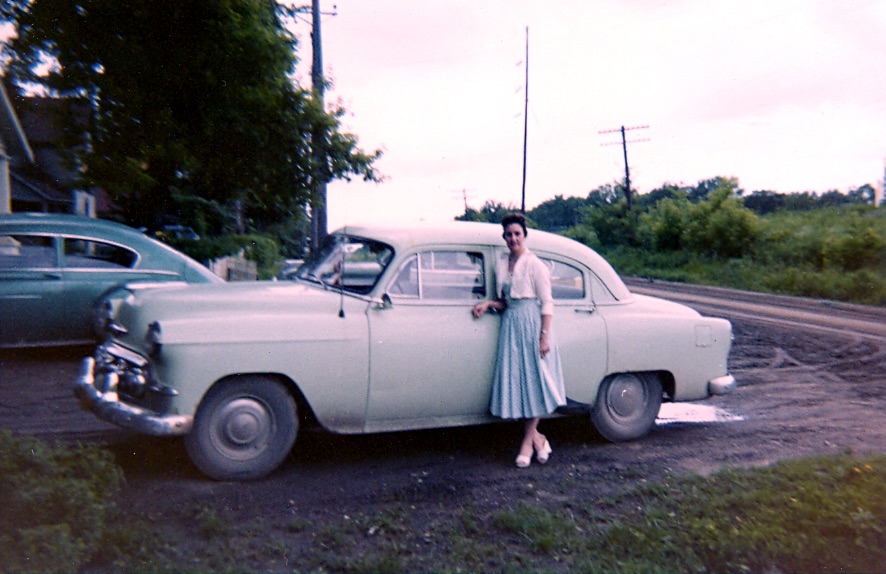 A day when I played dress up with my Grandmother Abbie.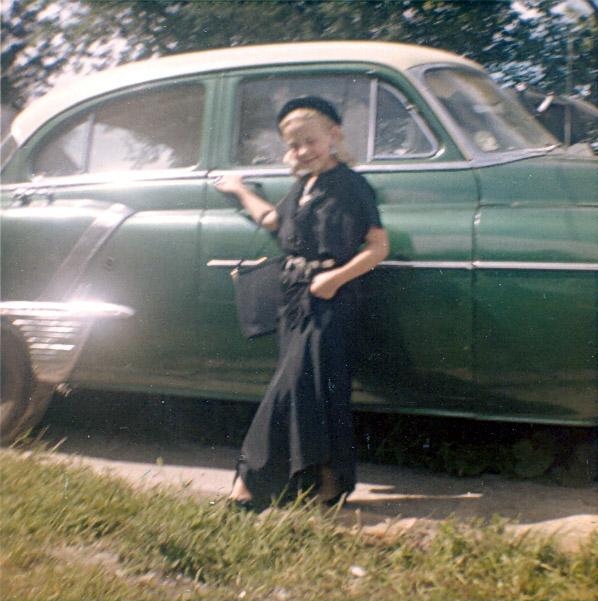 I believe I was a visitor from France.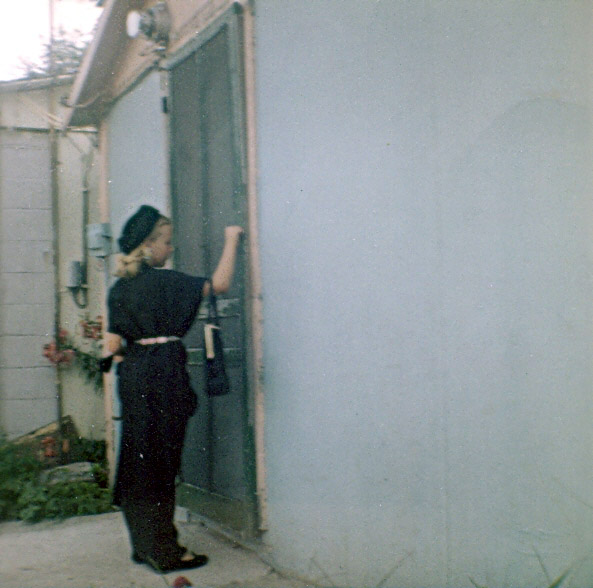 I'll end with this shot of my cousin, beaming from the inside of a car.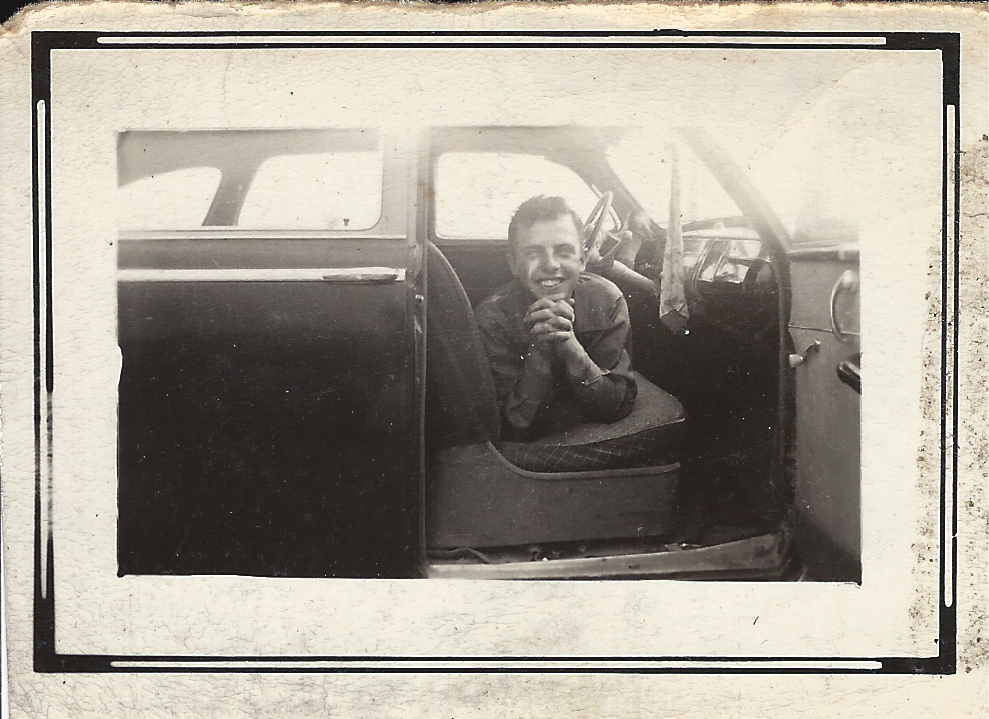 (Oh geez! I just realized that I posted this identifying my uncle as his son, my cousin!. Just goes to show, I need to re-read my posts at least a dozen times and then sleep on it before posting.)
Hop in your roadster and take a spin over to Sepia Saturday, where you can see how others have interpreted the prompt.
P.S. I may be a bit sporadic in my participation over the next couple of months. I explained my potential absence in my previous SS post, which I posted so late that only a couple of people saw it. Environmental Impact?