Sepia Saturday provides bloggers with an opportunity to share their history through the medium of photographs. Historical photographs of any age or kind become the launchpad for explorations of family history, local history and social history in fact or fiction, poetry or prose, words or further images. If you want to play along, sign up to the link, try to visit as many of the other participants as possible, and have fun.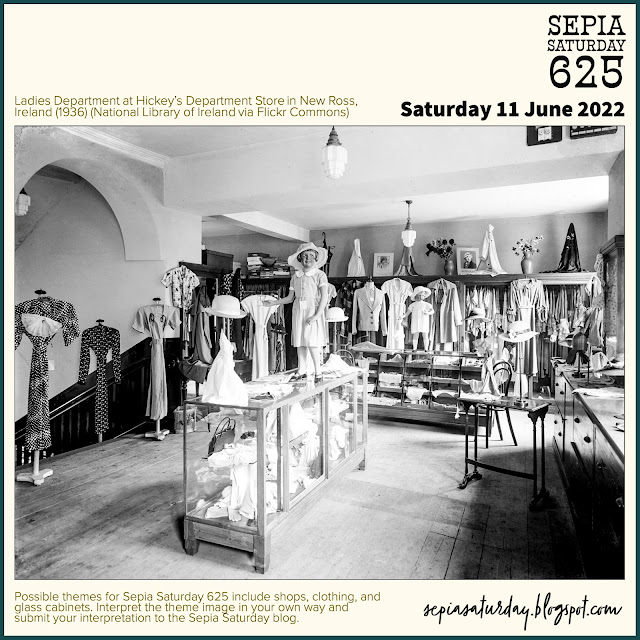 When I saw the prompt photo, I thought of a photo that should exist, but doesn't seem to. I don't remember having such a photo, but I thought I might find it in a newspaper online. My search was not successful.
When I was a little girl, living in Ottumwa, Iowa, my mother worked in the catalog department at Sears, Roebuck and Co. My mother was an attractive woman – I compared her to the young Queen Elizabeth last week. 🙂 Sometimes her job at Sears also entailed dressing in a costume for some promotion, or sitting on a float – that kind of thing.
The Sears store had a large display window facing the sidewalk of Main Street. When I was maybe four years old, and probably near Easter, Mom and I acted as live mannequins in the window. I'm sure we wore dresses, but I have no memory of style or color. My mom was standing – I visualize her to the front and left of me. I don't remember if I stood or sat, but sitting makes more sense for a young child that you want to remain still… I guess. Or maybe a sitting child would fidget more?
All I really remember is how fun and funny it was to have people stop and look at us through the window, trying to figure out if we were real people or very realistic mannequins, and watching to see if they could catch us blinking or making a small movement. There should be a photo!
As I searched through the old newspapers, I found my mom in this ad.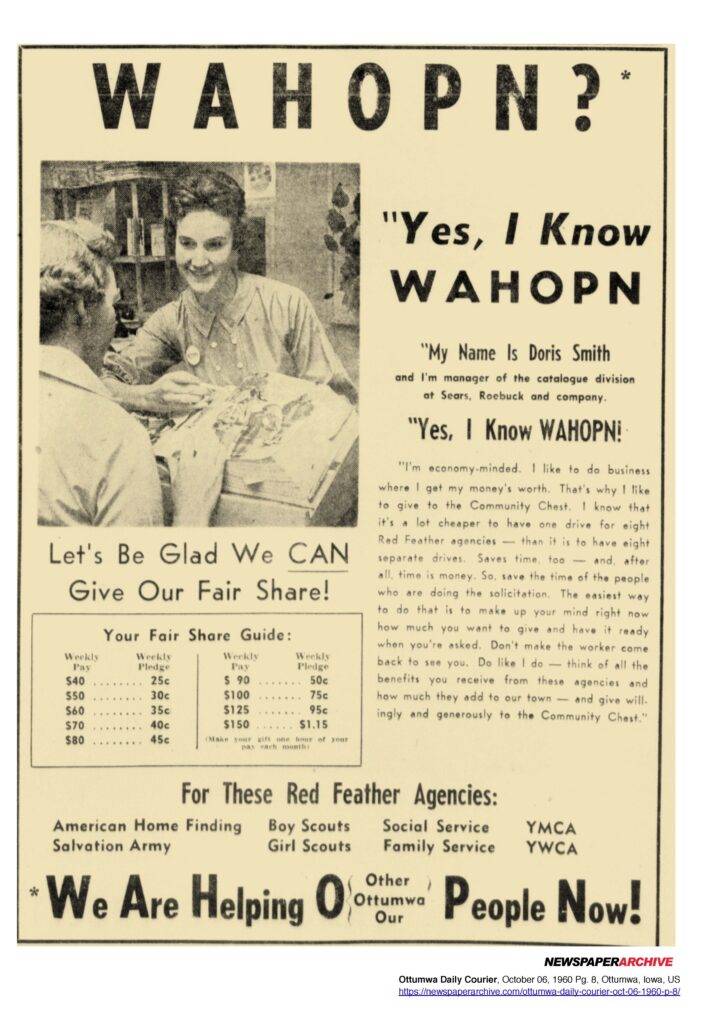 Do you think people read that as,"Yes, I know what happened"?
I don't know what I wore that day, but this outfit is pretty cute and would have been perfect for a display window.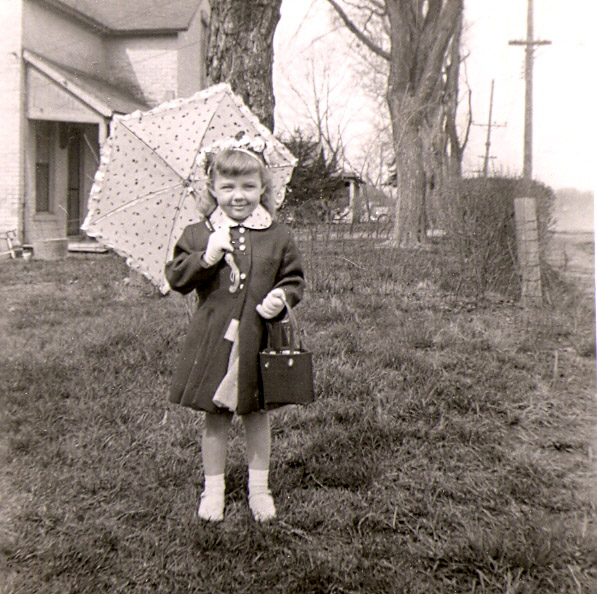 This is my (very late!) contribution to Sepia Saturday. Please look at what others have on display here: Sepia Saturday.