I scanned this picture for a post I want to write.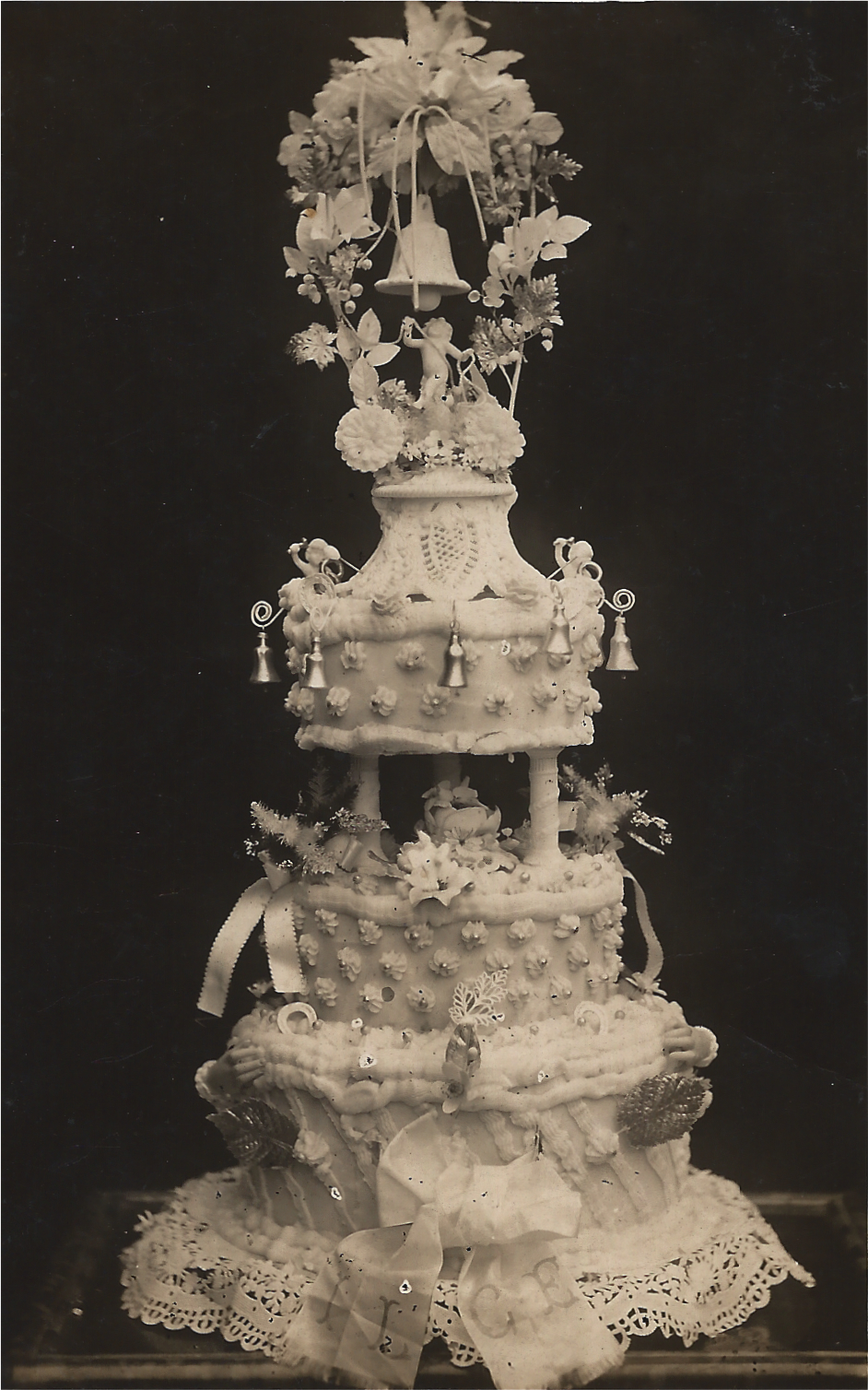 It looks pretty awesome all blown up like this! The photograph is postcard size – not that small – but I have never seen (or noticed?) the details before.
The doily it is sitting on – is that paper or fabric? I'm thinking paper. A fabric bow….
And … hands?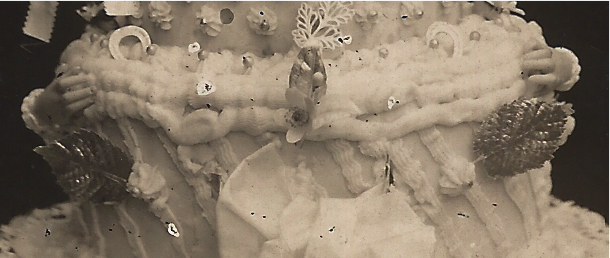 I've never seen anything like that on a wedding cake before! What are they made of?
Why are they there?
What else is on this cake?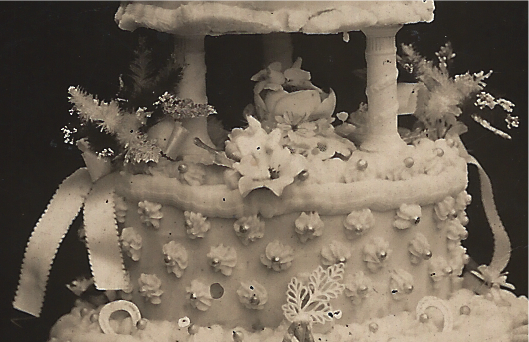 Looks like leaves and horseshoes – for good luck, I suppose. Do you think the leaves and beadish things are silver or gold? I think silver. Flowers… ribbons… what else do you see?
Here's the top…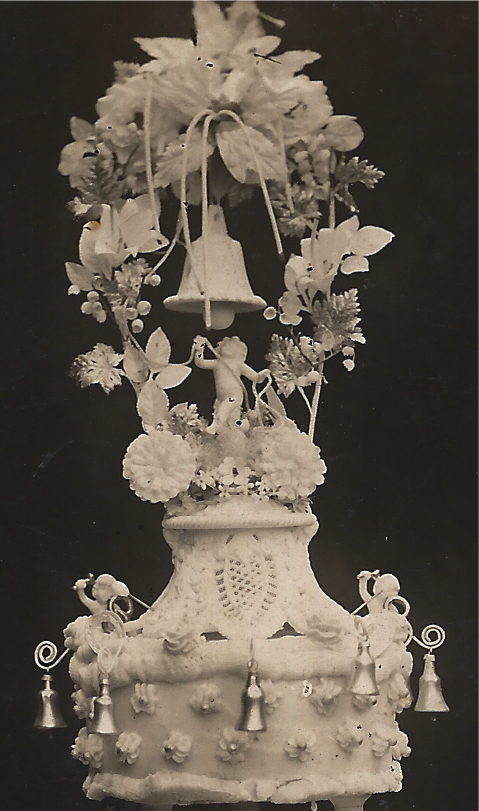 Some unusual bells, more flowers and leaves, some cherubs. What are those two cherubs holding in their hands?
The wedding topper doesn't look that much different than some you might see today. What is the base of that topper made of? Bisque? Plaster? Royal icing? An early plastic?
I need to take another look at that hand on the right – it looks a little wonky.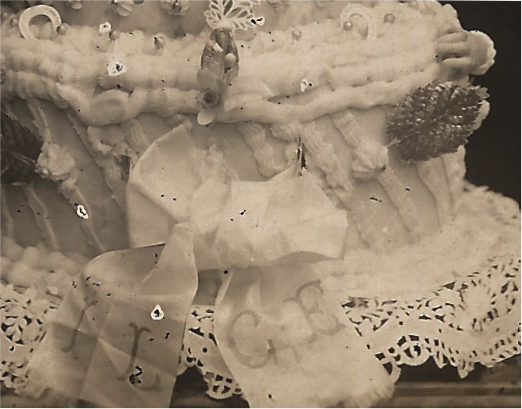 I've never noticed the letters on that bow before. Looks like "I" and "L" on the left and "G" and "E" on the right.
I know this is the wedding cake for George and his bride, Bella, because it says so on the back.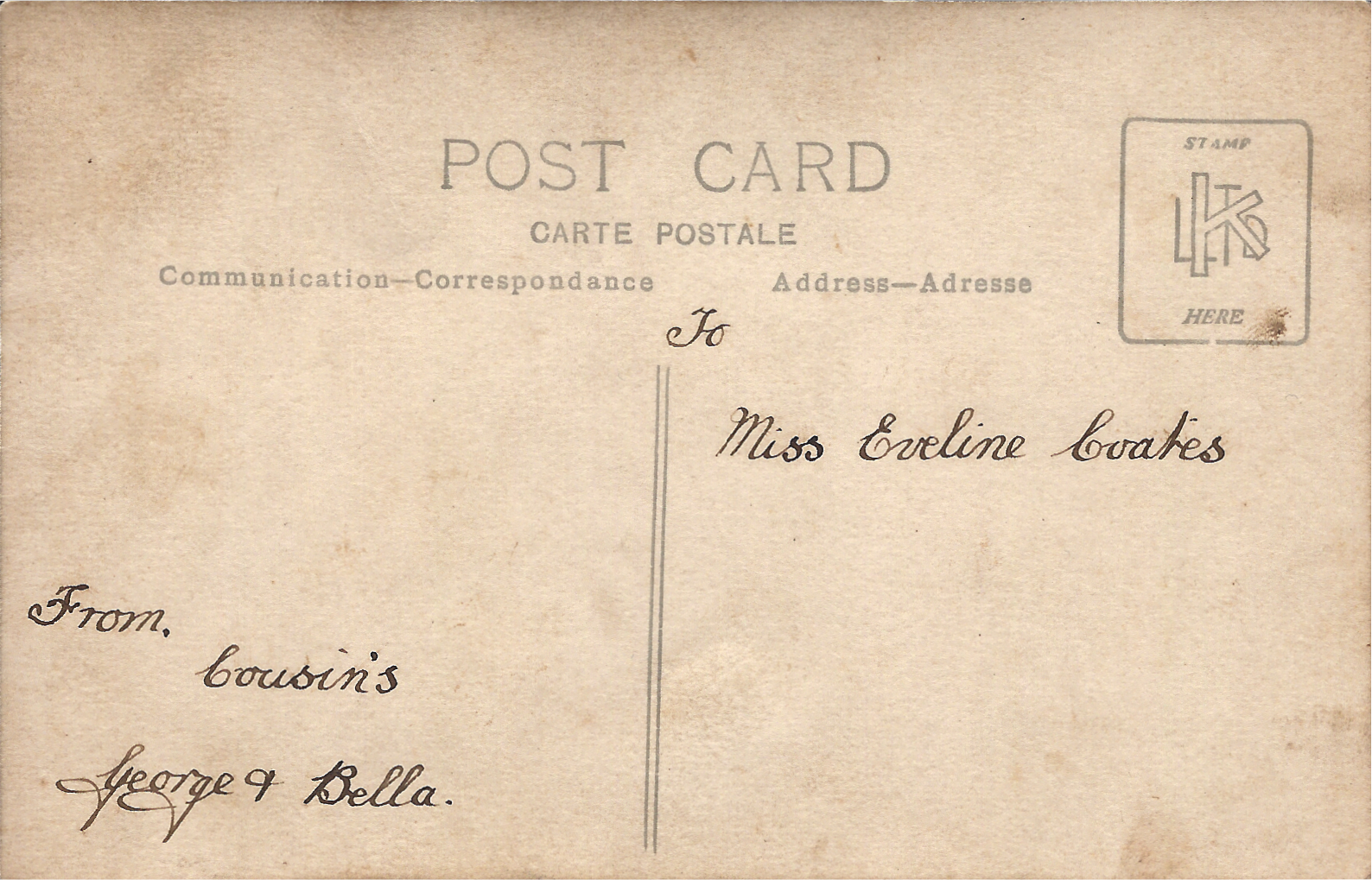 I know it's George Elgey because I have a letter he wrote to my grandmother in his beautiful handwriting. He was one of my grandmother's "English cousins."
So G. E. could be for George Elgey.
"I" could be the initial for Isabella. And her last name must begin with "L".
I've never come across the surname for George's wife in the years I've been puzzling over his family. Now I have a clue!
Off I go to ancestry.com and low and behold – a marriage record for George F. Elgey and Isabella Lidford! Registered in the last quarter of 1920 in the England and Wales Marriage Index.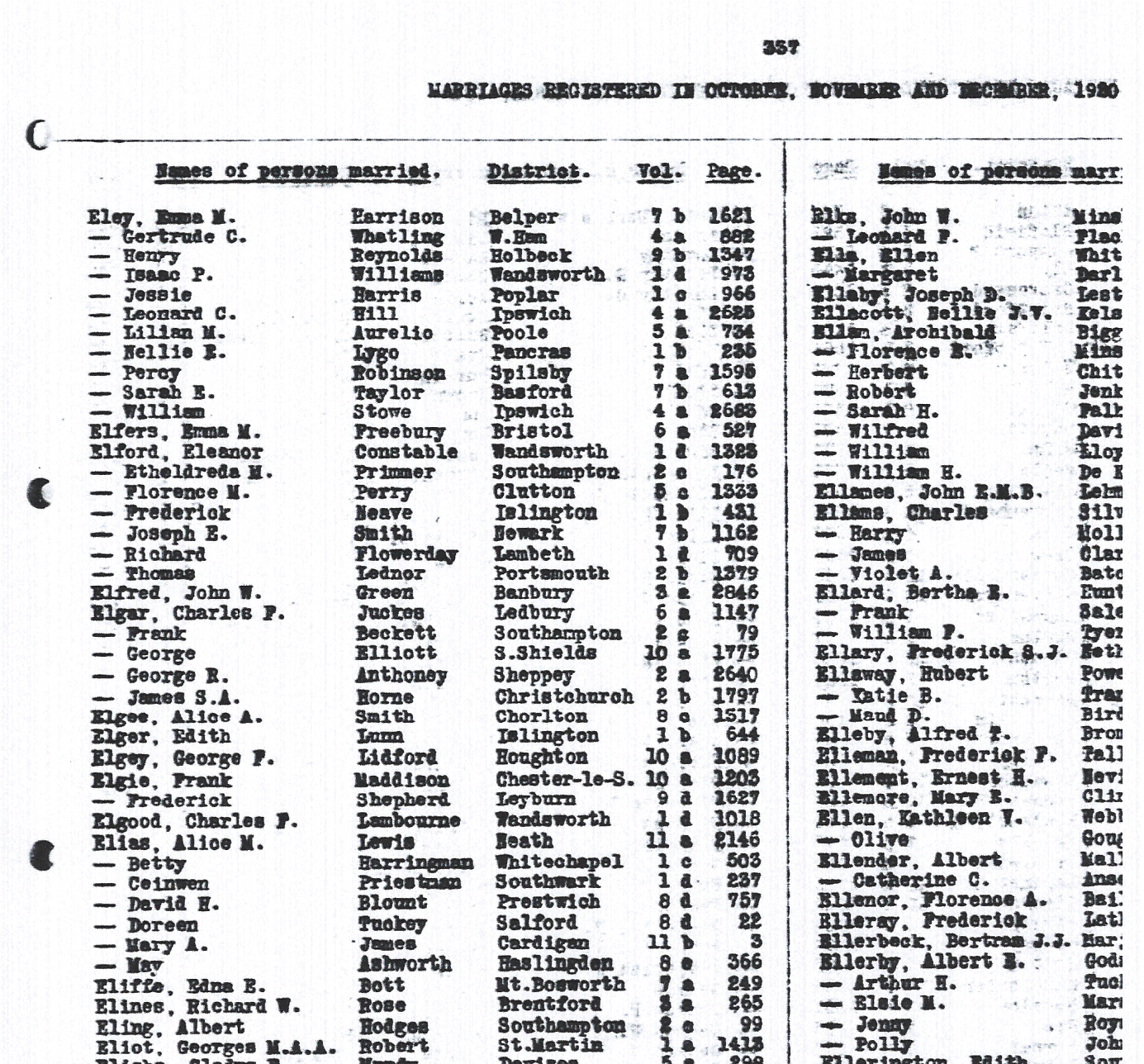 A new clue. And all because I rescanned this picture and really looked at it.