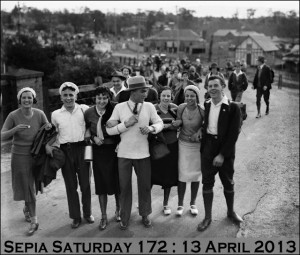 Sepia Saturday provides bloggers with an opportunity to share their history through the medium of photographs. Historical photographs of any age or kind become the launchpad for explorations of family history, local history and social history in fact or fiction, poetry or prose, words or further images.
Today's prompt photo is entitled "Palmer's Mystery Hike No. 2". My contribution is a photograph from my grandmother's (Abbie Webber) photo album. It features people walking in a parade wearing hats – and it is a mystery to me and my cousins.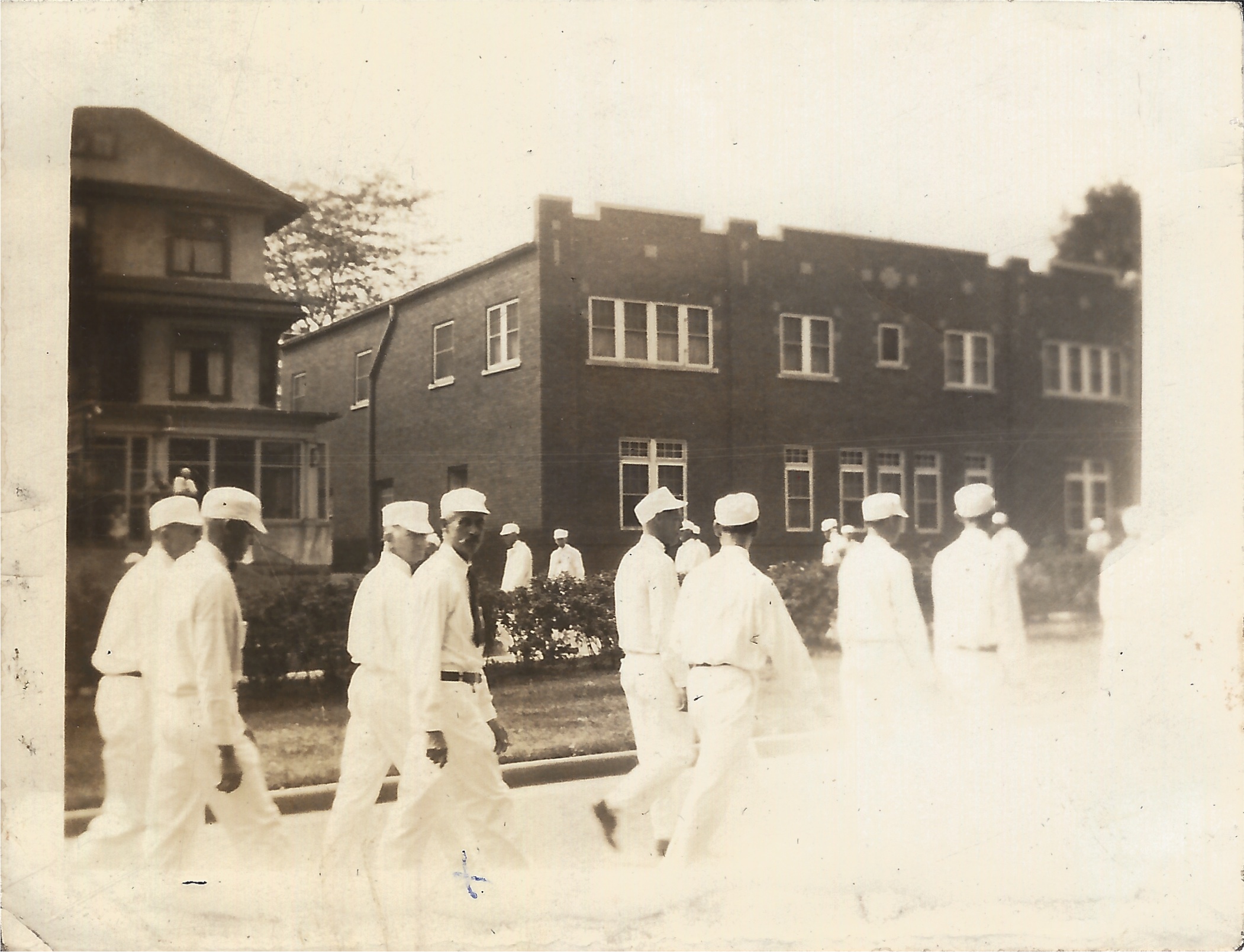 My great-grandfather, Myron David Webber, is the man who turned to face the photographer and there is an X by his legs. M. D. Webber was a school teacher early in his life and served as a pastor in several churches. He also learned the trade of plastering and earned, or supplemented, his income as a plasterer for many years.
Our best guess is that this picture was taken in Iowa City, Iowa, where M. D. Webber lived from 1926 until his death in 1959. My cousin thinks it looks like it could be on Iowa Avenue near downtown. Google doesn't provide a street view of Iowa City at this time, so I couldn't go panning up and down the modern street to see if any buildings look like those in the picture.
Although none of us are aware of Great-grandfather belonging to a union, I'm guessing that this is the local chapter of a plasterer's union he belonged to – and maybe this was part of a Labor Day parade.
There is another photograph from the same page of the album that looks like it was taken the same day based on Great-grandfather's clothing.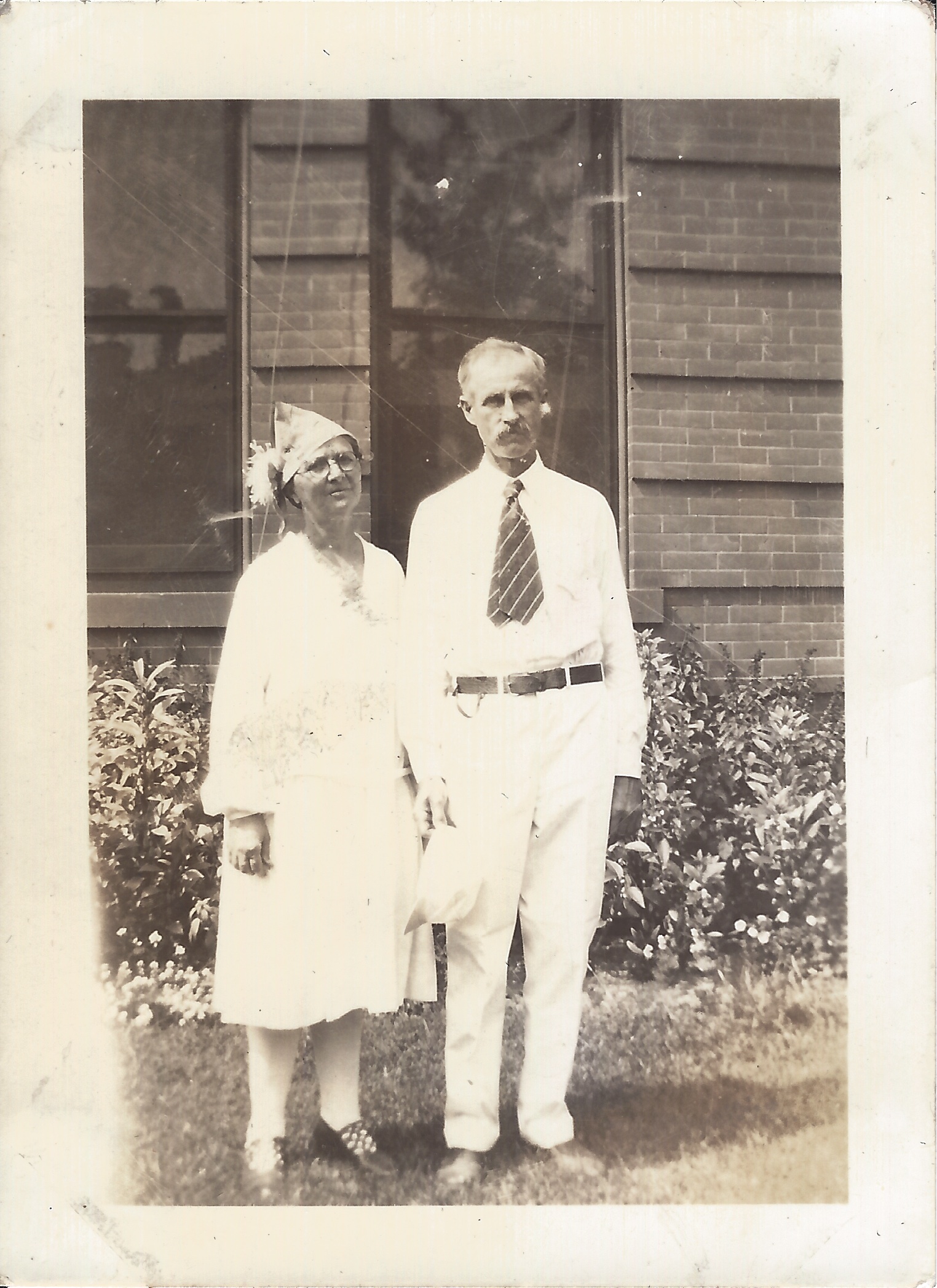 The woman in the picture is M. D. Webber's wife and my great-grandmother, Dorinda Rebecca Strange.
I once posted "Strange in a Strange Uniform". Here we have "Strange in a Strange Hat".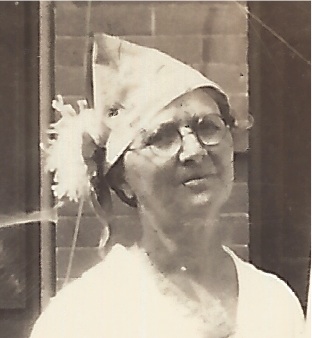 Looks like a homemade hat for whatever the occasion or celebration.
Date? I'm guessing 1930s?
Now join the parade, hit the trails, or take a leisurely stroll to see what others have prepared for Sepia Saturday today.