I haven't really decorated for Halloween the past couple of years. DH would bring home a pumpkin for me and that was about the extent of it. This year, I decided to get the decorations out and get in the spirit of the holiday for a change.
As you may know, my mom passed away the end of August from Alzheimer's Disease. When I got out the Halloween decorations, I realized I'd forgotten that several of our decorations are the result of Mom's crafting. It was fun to see the things she made or that she helped the kids make and place them around the house. Here are two pots she made with my kids.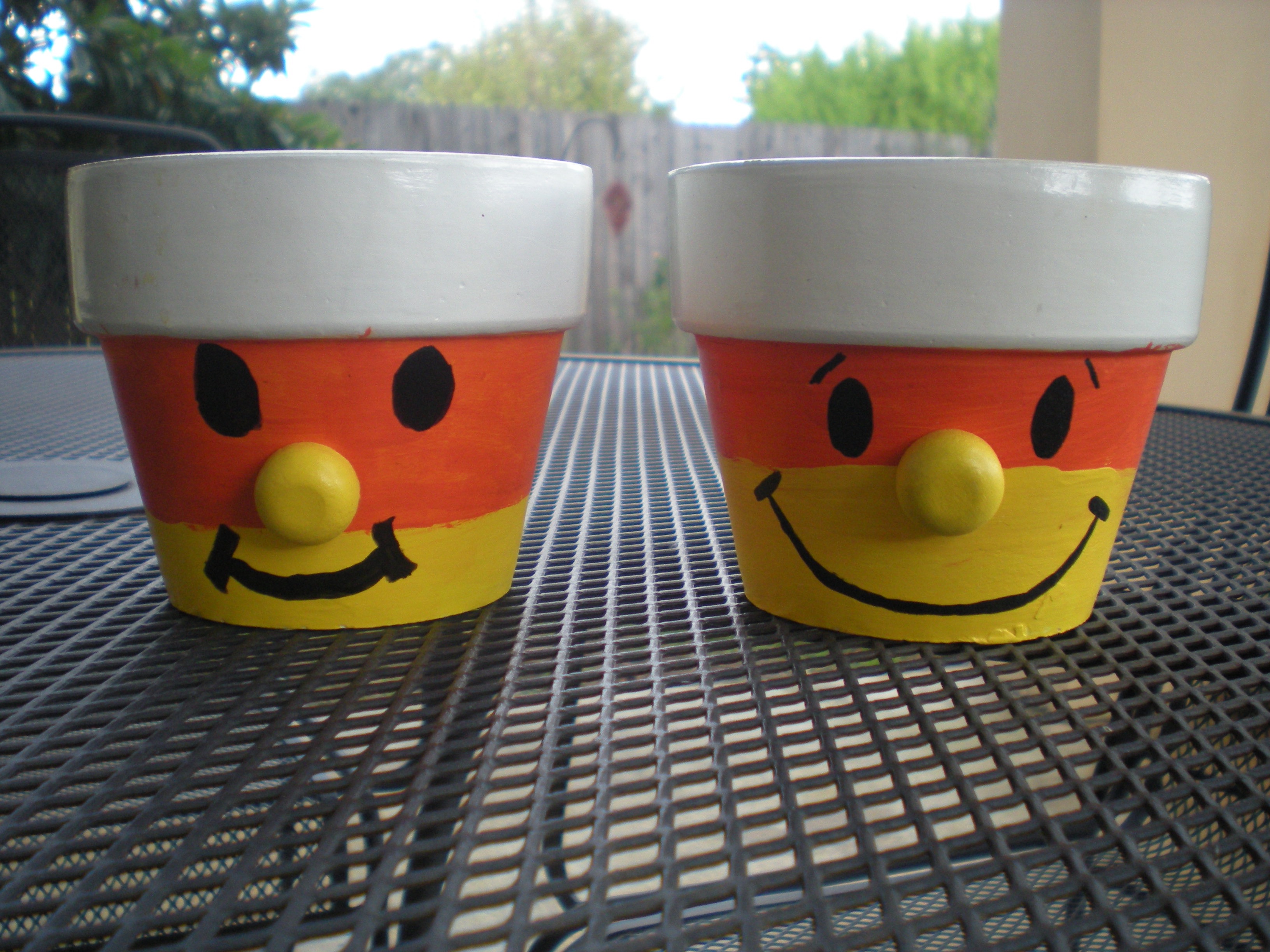 I usually stick a candle in them and fill with candy corn … which I have to refill a little each day even though the kids have moved out of the house. Yes, dear, I'm talking about you!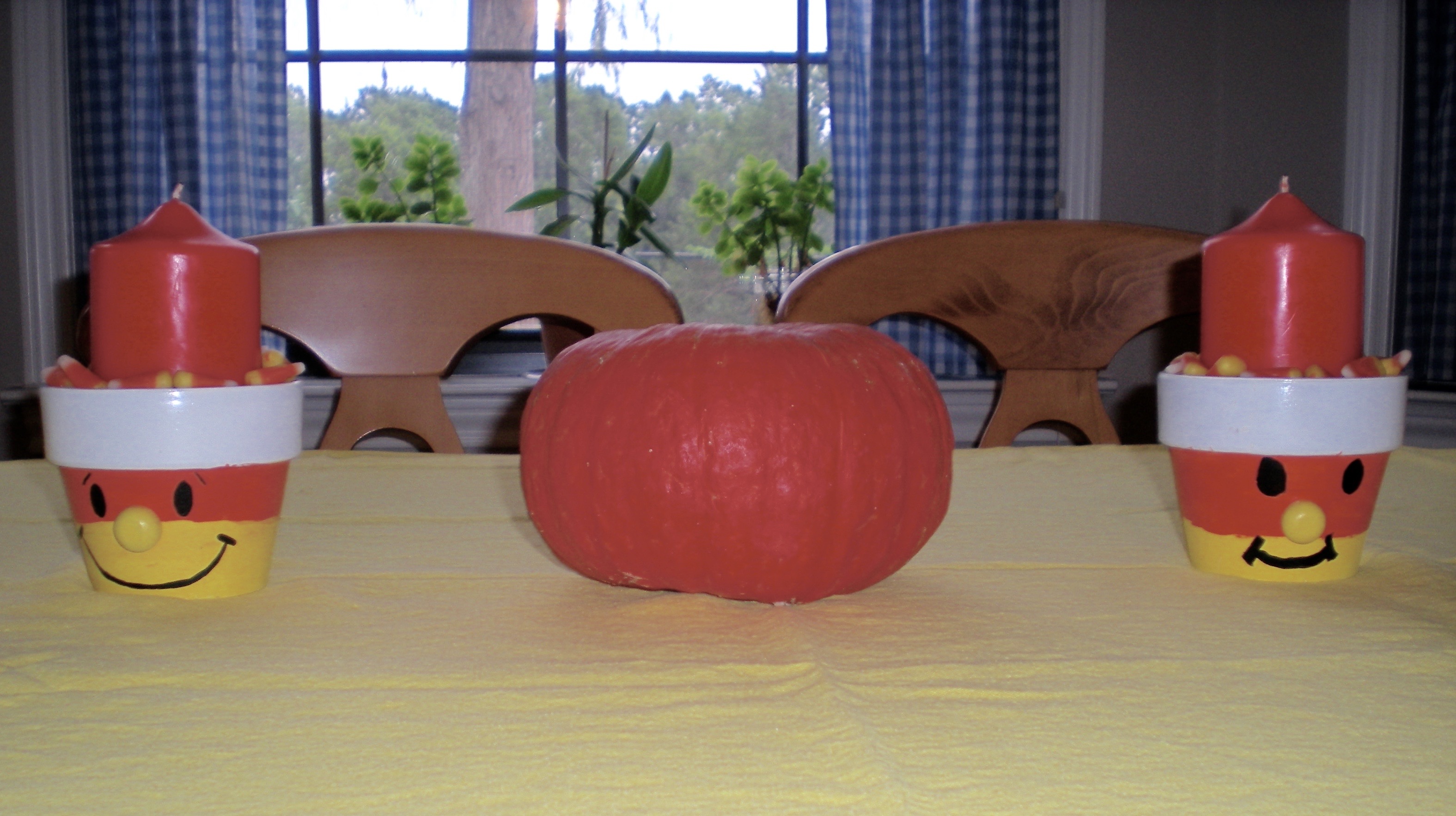 When A was over the other evening, I pointed out the decorations she made with her grandmother. She remembers going to the store to buy the flowerpots with her and said, "We made a lot of things with pots!" Yes, indeed, Mom did a lot of crafting with flower pots. Here's another one A made with Mom's help: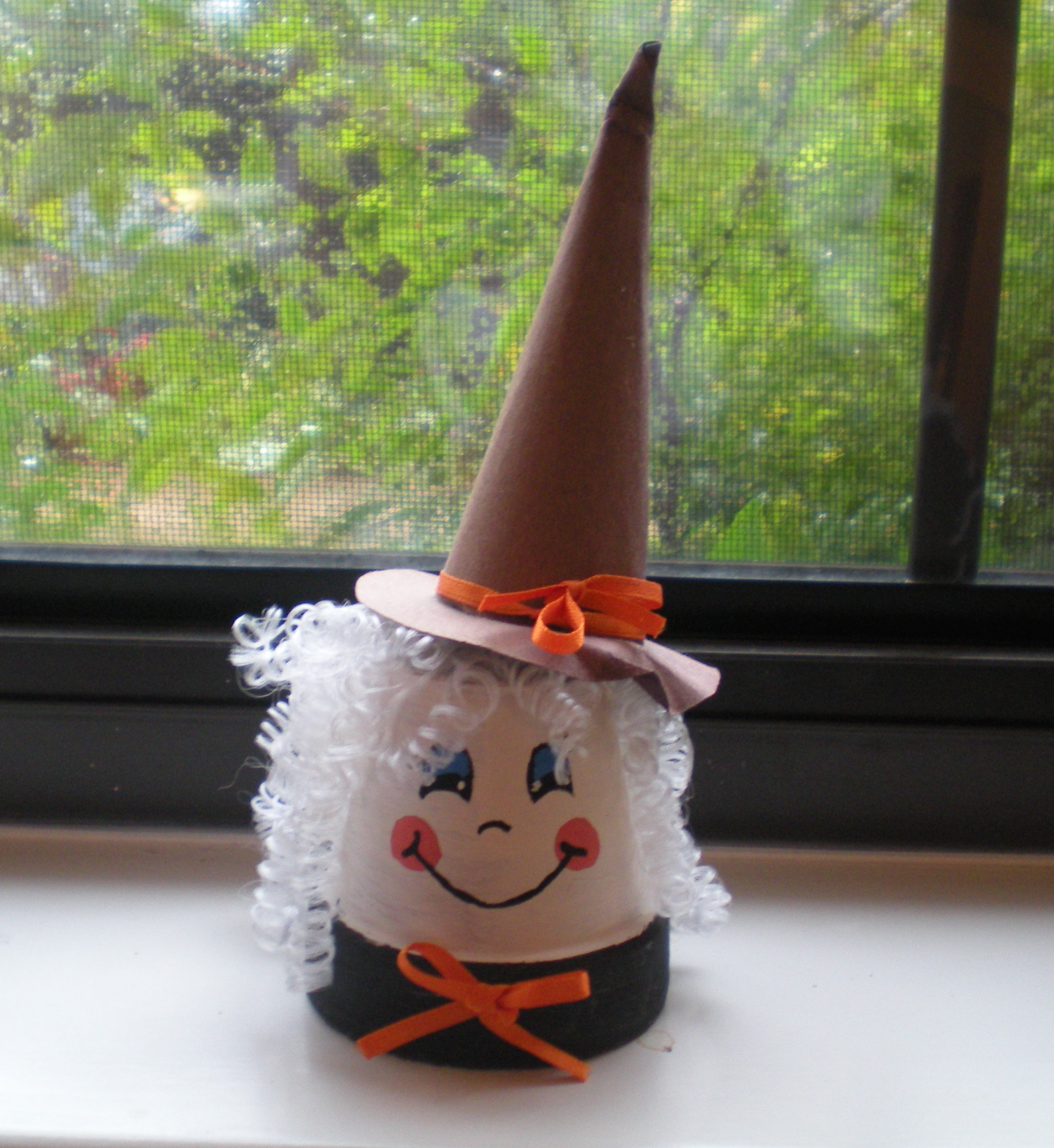 The witch's hat used to be black, but has faded with time. She's pretty cute, though.
Yesterday we had our little Halloween celebration for the adult ESL class where I teach. Several of the teachers dressed in costume – and I was one of them. As I put my costume together, I found myself smiling, remembering Mom's willingness – make that all-in enthusiasm, when something at TOPS or work or some other group she belonged to had a reason to dress up in costume. I think of her as having no fear of being a bit silly for the cause – whatever it was.
I saw the meme below on Facebook this week: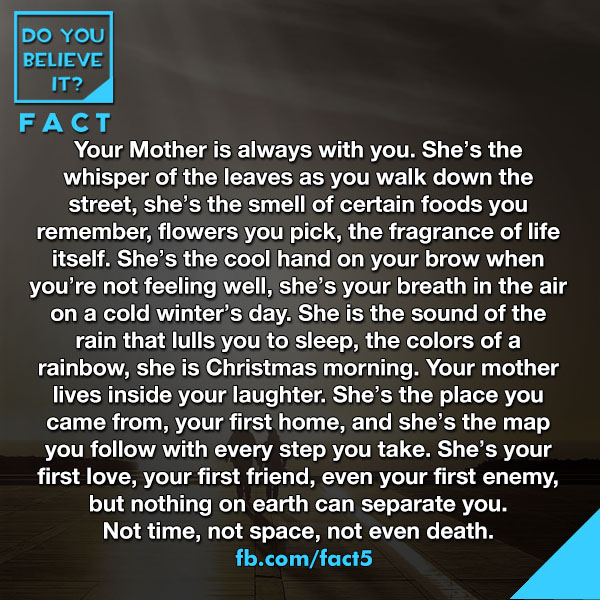 Mom feels so far away, and yet, here she is. She is the map I follow.
With occasional detours and alternate routes.