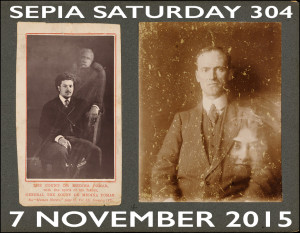 Sepia Saturday provides bloggers with an opportunity to share their history through the medium of photographs. Historical photographs of any age or kind become the launchpad for explorations of family history, local history and social history in fact or fiction, poetry or prose, words or further images.
Today's theme image invokes the idea of spirit images, double exposures, or other photographic manipulation. But my take today is a series of postcards that I believe my grandmother received from her cousins in England during WWI.
These postcards were published by Bamforth & Co. LTD. based in Holmfirth, West Yorkshire, England. Although more widely known for "saucy" postcards, the company also published postcards with war themes and song lyrics, among other genres. This is a series of three postcards based on the song "God Send You Back to Me." Words by Douglas Furber; music by A. Emmett Adams; published in 1916.
Enjoy listening to the song while you peruse the postcards. If you go at a leisurely pace, you can follow along to the lyrics.
The first and the third cards in the series include an image of the one longed for.
This third card is the one that reminded me most of the theme image.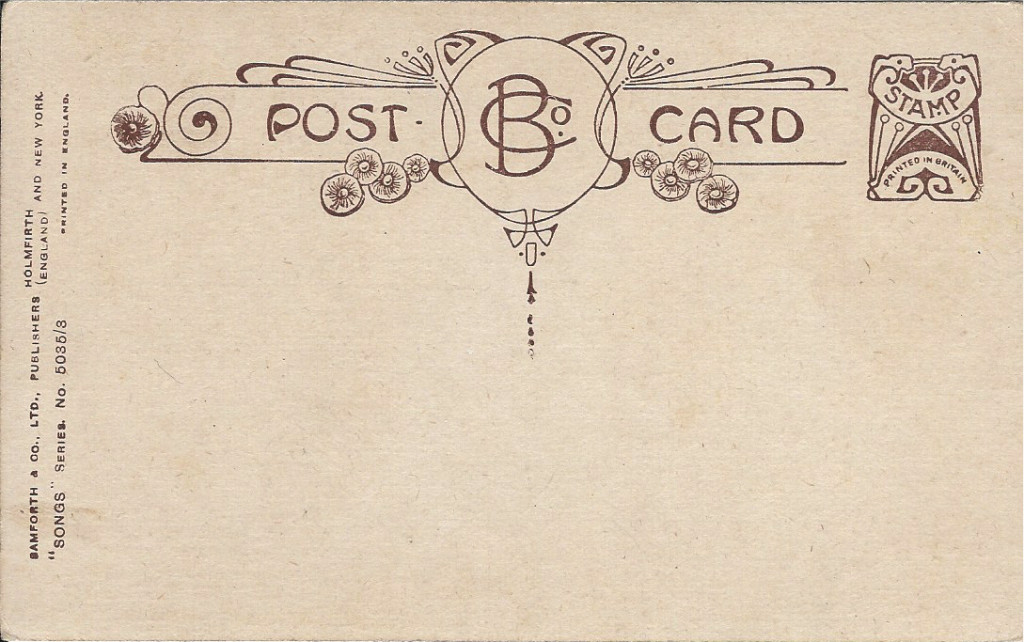 The songwriting duo of Adams and Furber is also responsible for the song "The Bells of St. Mary's," sung here by Bing Crosby in the movie of the same name.
If you would like a little more information about Bamforth Co., once known as the "British Hollywood of Silent Film," you can follow the links here and here.
Please take a look at what other's have done with today's ghostly images at Sepia Saturday.