The month of January and a health emergency declared in the northwestern U. S. because of a measles outbreak had me thinking about an uncle I never knew.
This is a continuing series about my uncle Wilbur Thomas Hoskins, who died at five years of age due to complications following measles. You can catch up here:
A Tow-Headed Boy
Measles
Who was with the family?

On Monday, January 20, 1930, Tom Hoskins made a payment toward the funeral expenses for his young son, Wilbur. The $78 bill included embalming, a casket, and hearse. Tom paid $42, leaving a balance of $36.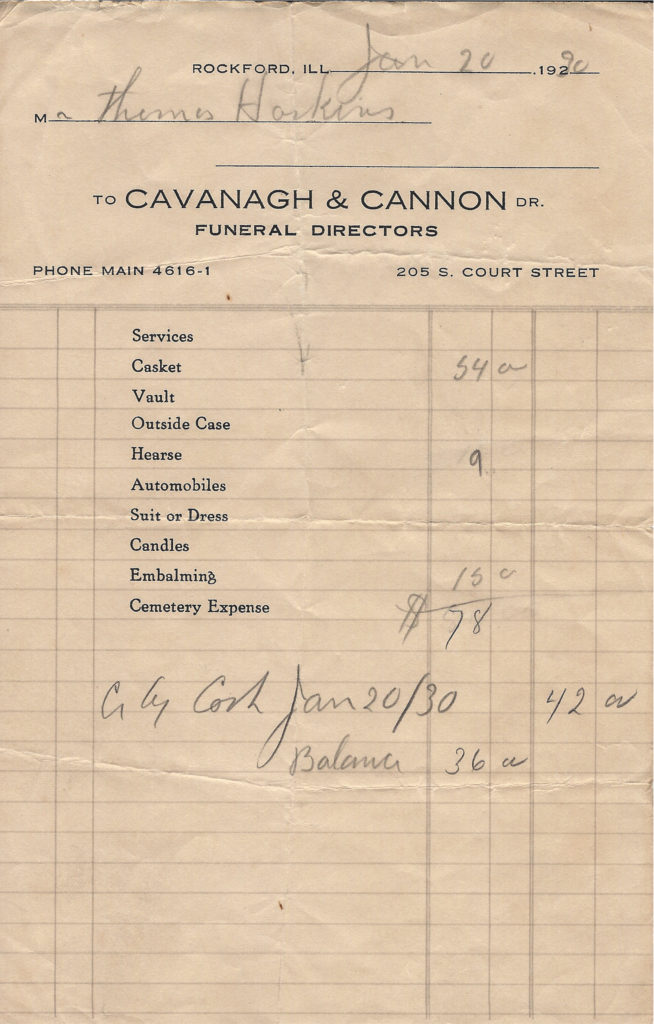 The funeral service was held the same day at the residence of Tom, Eveline, and Wilbur at 406 S. Church St. in Rockford, Illinois. The only information about the funeral is found in a Memorial Record book provided to the family.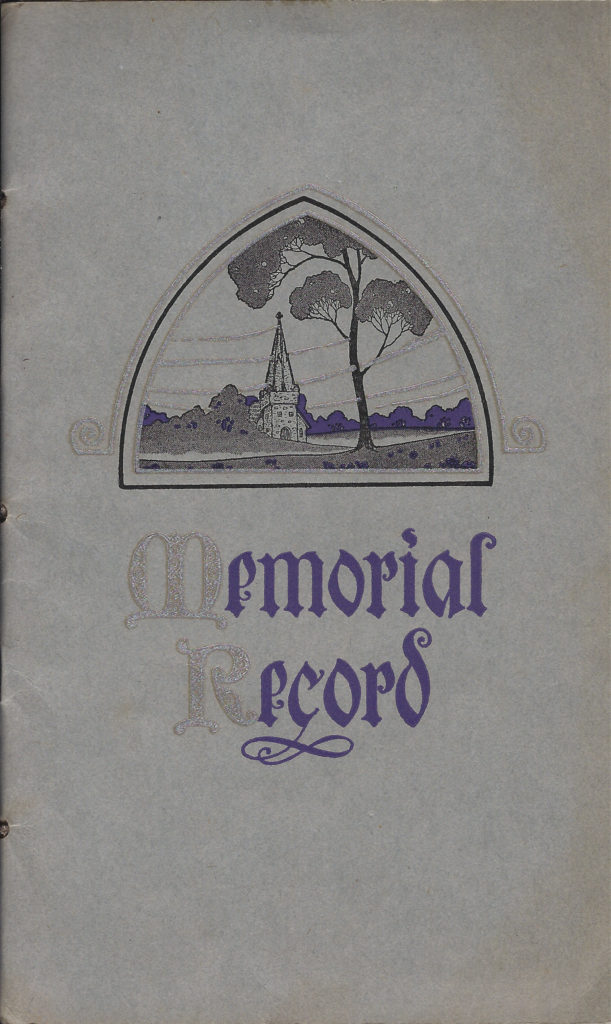 My grandmother used a pencil to add information to the record.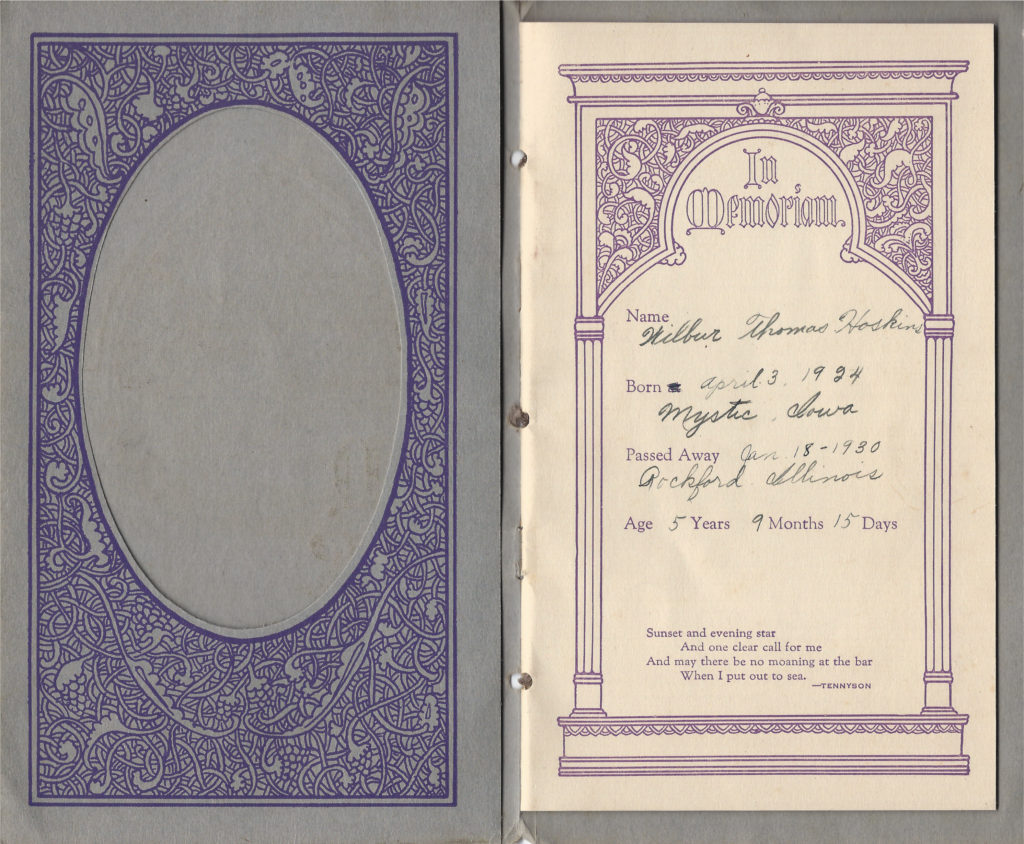 Name    Wilbur Thomas Hoskins
Born      April 3, 1924
Mystic, Iowa
Passed Away  Jan 18-1930
Rockford, Illinois
Age      5 Years   9 Months    15 Days
I do not know who Harry Cobble was. Perhaps the family was living in a boarding house, or rented rooms from Harry Cobble.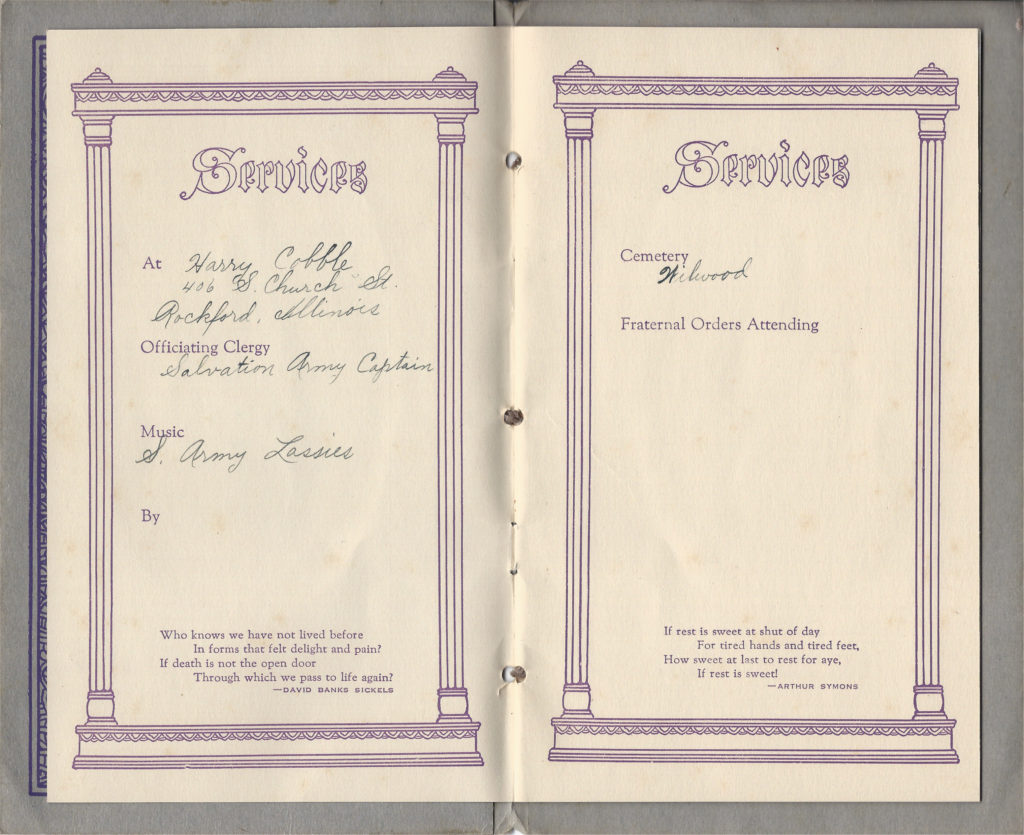 Services
At    Harry Cobble
       406 S. Church St.
Officiating Clergy
      Salvation Army Captain
Music
     S. Army Lassies
By
Cemetery
     Wilwood
The rest of the Funeral Record is blank.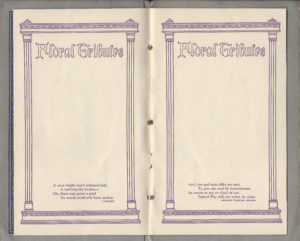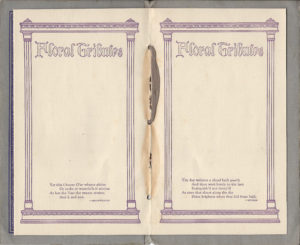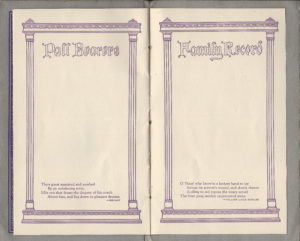 My grandmother did not record any "floral tributes," but there are a couple of cards that look like they might have come with flowers.
I don't know who the Hitchcocks are, but I found entries that seem to match in the 1930 Rockford city directory.


Although the funeral record does not list attendees, I can assume that those present were Tom's sister Ethel and her husband Mark Bland; Eveline's sister Marjorie Coates; and Tom's brother Warren Hoskins. Perhaps the Hitchcocks were there. If my grandparents rented a room from Harry Cobble, maybe he was also in attendance.
Eveline was in the first trimester of pregnancy with my mother, who would be born the first week of July. Missing from the family group was Tom's and Eveline's other son, Albert, who had remained in Mystic, Iowa with his grandparents and had not come with his parents to Rockford.
It is especially heartbreaking to realize that my grandparents buried Wilbur on the day of younger son Albert's fourth birthday. How they must have longed to hold both boys in their arms that day.
Grandma noted in the funeral record that the Salvation Army Captain was the officiating clergy and the Salvation Army Lassies provided music. I wanted to know more about what the funeral service might have been like and found The Salvation Army Central Territory Historical Museum. We have been in contact through email and I was told to expect an answer to my questions on Monday.
This is my contribution to Sepia Saturday. Please visit others who have responded to the prompt this week.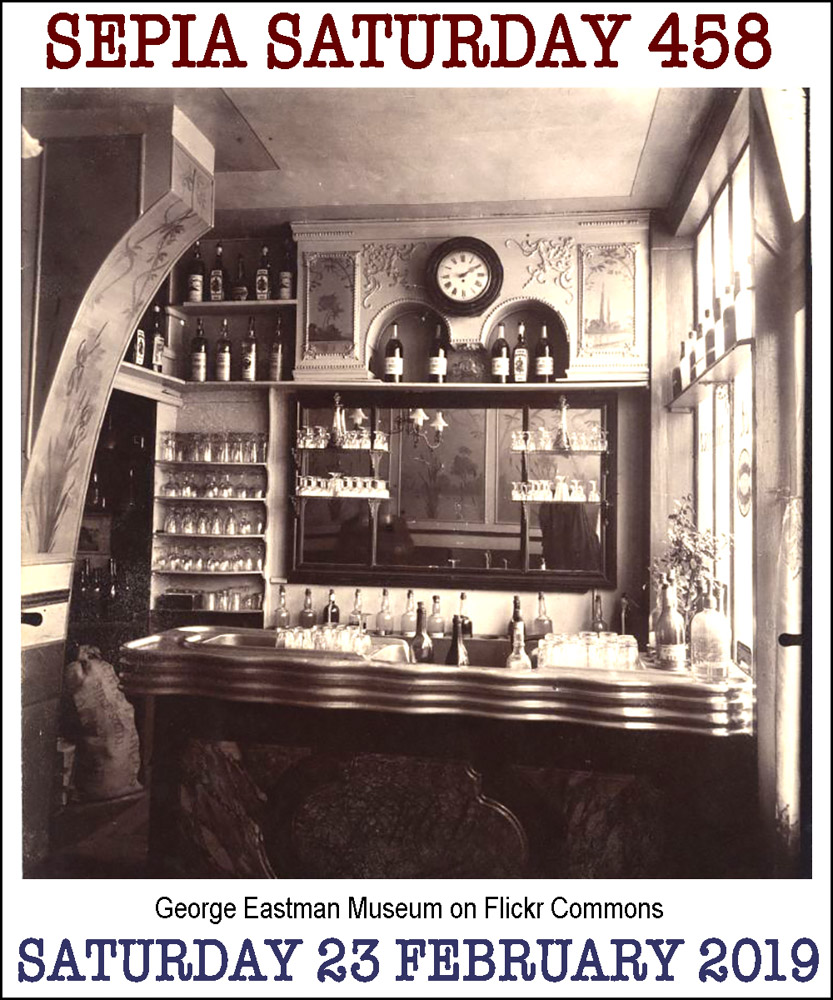 Sepia Saturday provides bloggers with an opportunity to share their history through the medium of photographs. Historical photographs of any age or kind become the launchpad for explorations of family history, local history and social history in fact or fiction, poetry or prose, words or further images. If you want to play along, sign up to the link, try to visit as many of the other participants as possible, and have fun.