Sepia Saturday provides bloggers with an opportunity to share their history through the medium of photographs. Historical photographs of any age or kind become the launchpad for explorations of family history, local history and social history in fact or fiction, poetry or prose, words or further images. If you want to play along, sign up to the link, try to visit as many of the other participants as possible, and have fun.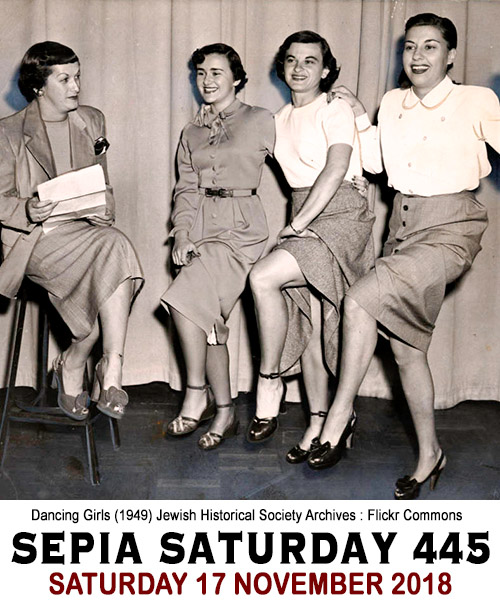 I had a set of pictures in mind for this prompt, but my desire to participate in a timely manner caused me to change my mind. I'll do the others when I can give them their due.
Instead, I give you this photo taken before the wedding of my mom and step dad. Even though no one is dancing, I think it matches the prompt pretty well – but sometimes in opposition to the prompt photo. (That's me on the left.)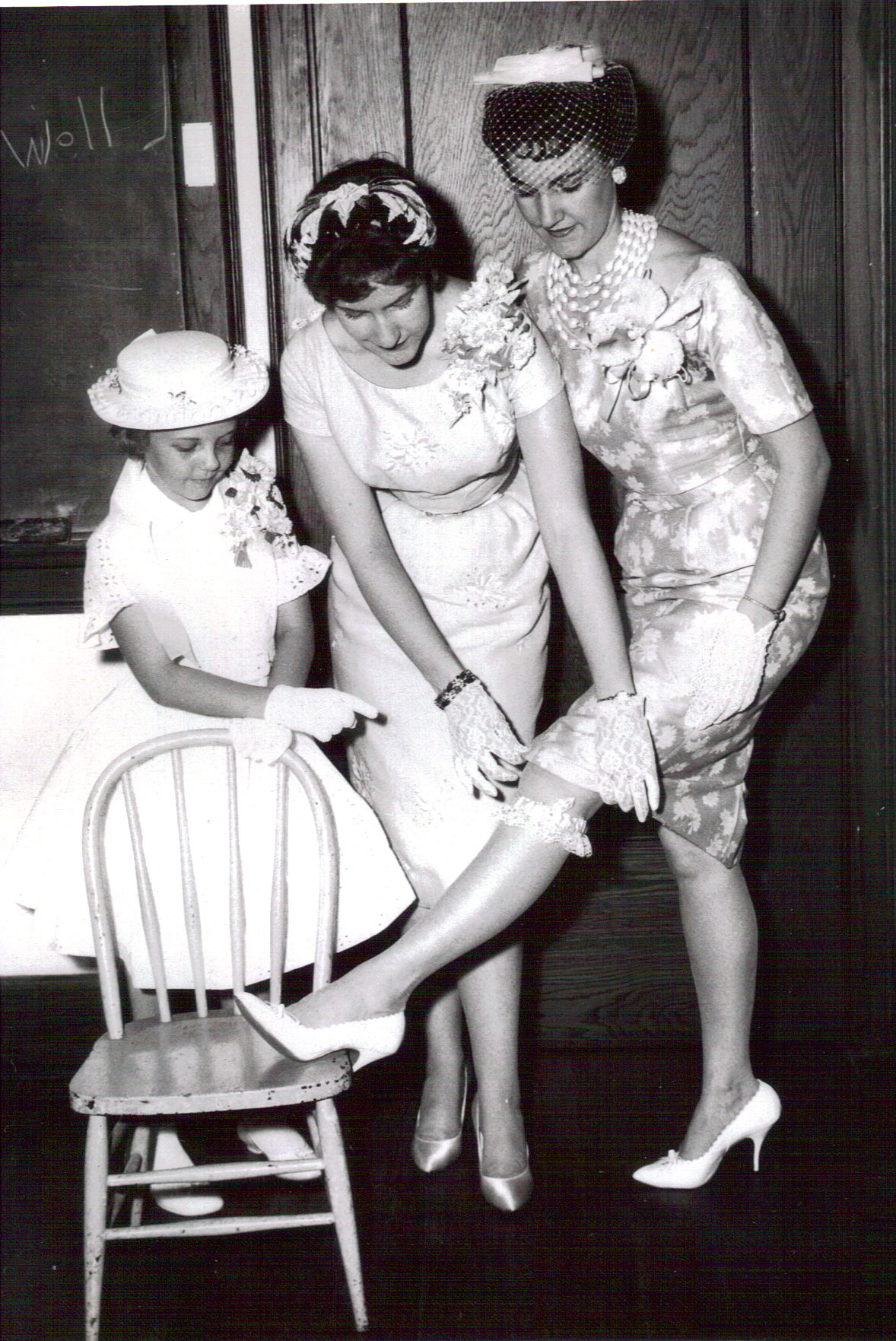 My mom, on the right, stands in a similar pose to the woman pictured on the right in the prompt. Mom is leaning a bit more forward and we can't see her other arm, but I'll bet she was resting a hand on her sister Wilma for balance. They show the same amount of leg and their heels are of similar height. The line of their skirts even match.
No one is looking directly at the camera in either photo.
There are three people in a row and a chair, but no one is sitting in this chair.
In my picture, there are three hats, three pairs of gloves, and three corsages – unlike the prompt.
But in both pictures, it is all about the legs.
When I first started blogging, I wrote another post about my mother's legs – and mine. And I see that I used this photo in that post as well: Why did the pigeon-toed girl cross the board?
As a little girl, I always thought I looked more like my Aunt Wilma than my mother. We both had blonde hair and blue eyes. And we were both pigeon-toed. I think it made me feel a special bond with her.
That's it for me today! Put on your dancing shoes and step on over to Sepia Saturday to see what others have done with the prompt.