Sepia Saturday provides bloggers with an opportunity to share their history through the medium of photographs. Historical photographs of any age or kind become the launchpad for explorations of family history, local history and social history in fact or fiction, poetry or prose, words or further images. If you want to play along, sign up to the link, try to visit as many of the other participants as possible, and have fun.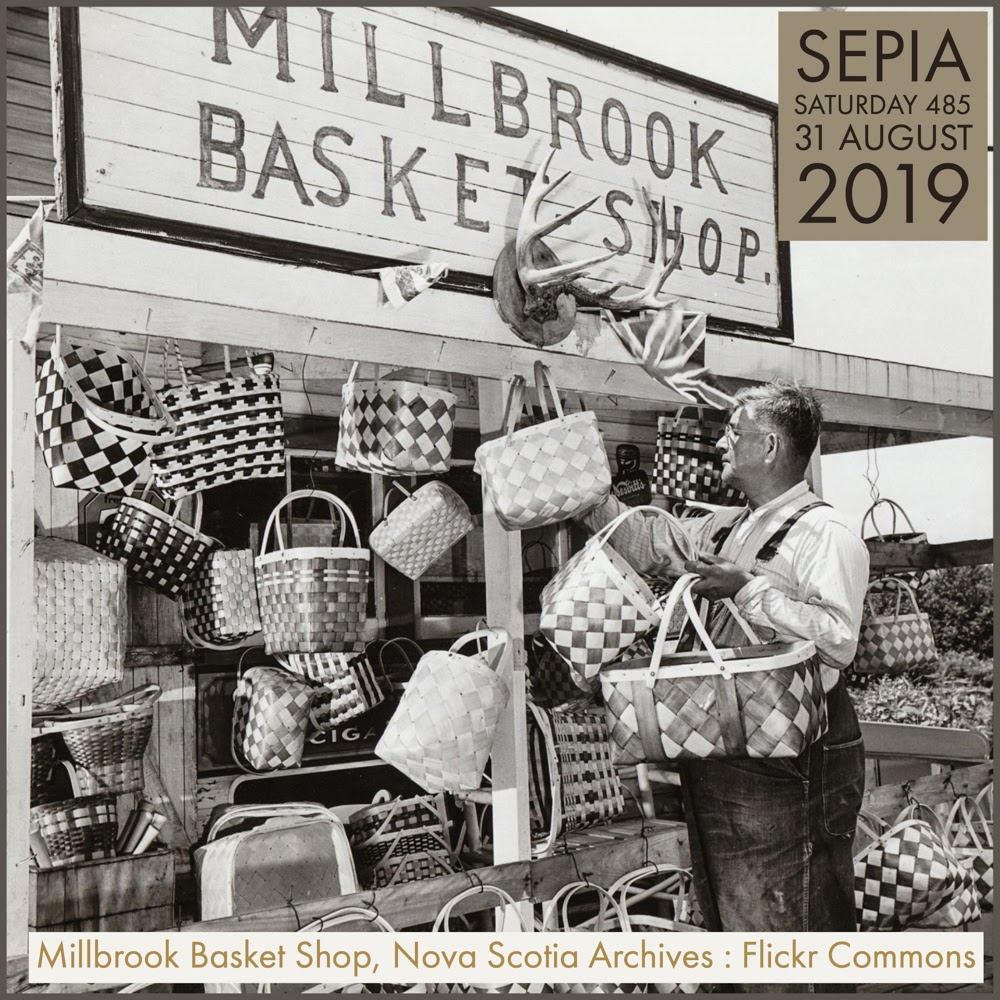 I learned this song with slightly different lyrics, but I do enjoy this video. Here are the words I learned as a child:
A-tisket, a-tasket, 
A green and yellow basket. 
I wrote a letter to my love, 
And on the way I dropped it.
I dropped it, I dropped it, 
And, on the way I dropped it. 
A little boy picked it up, 
And put it in his pocket.
(Click on photos to enlarge.)

School started this past week and I am reminded of my eldest daughter's first day of school. Trying my best to be a good mom, I put a little love note in my daughter's lunch box. I don't remember exactly what it said. Probably just, "I love you! Mom" – or something simple like that.
When she returned home, I asked about her day. Her reply, " Well, I was okay until lunch. Then I saw your note and started to cry."
Needless to say, I did not put little love notes in the lunch boxes of the next two kids I sent off to Kindergarten.
I kept a scrapbook when I was in college and there are a few love notes from my future husband.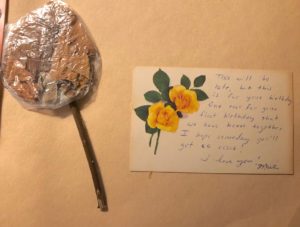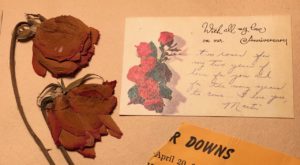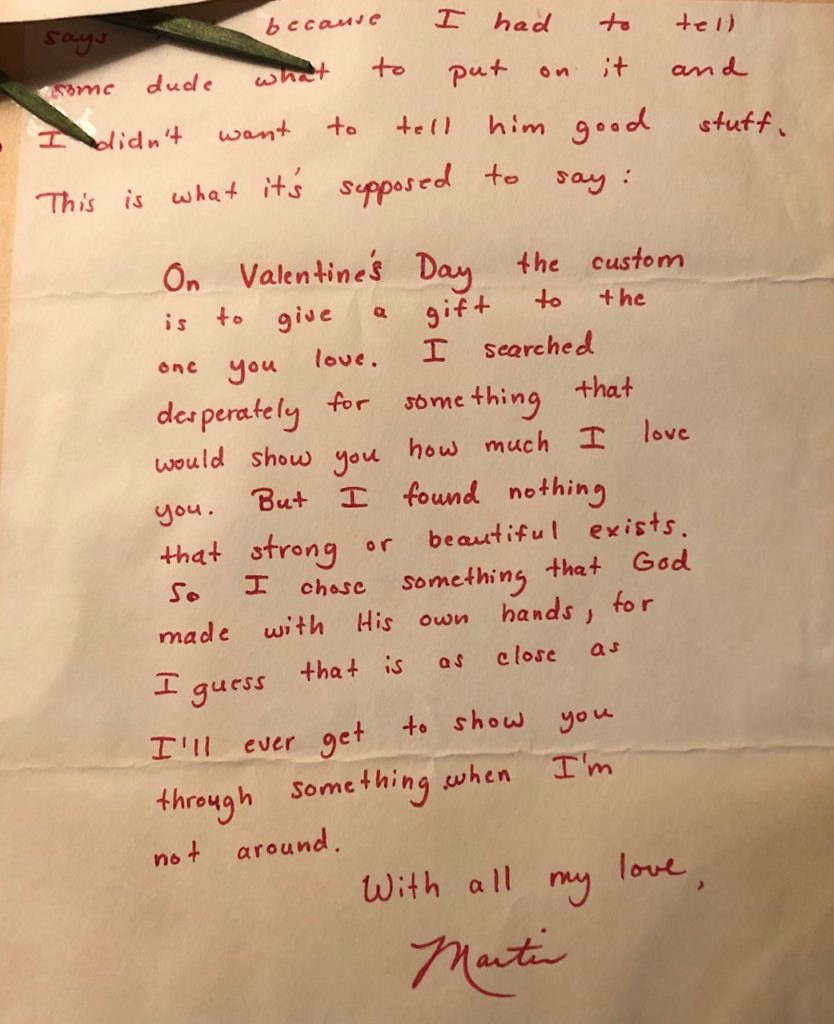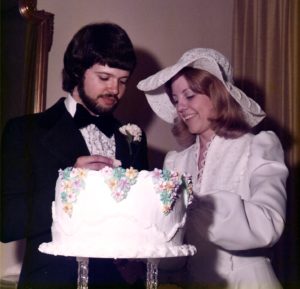 He was big on giving me roses. He still is. Although he didn't follow his first idea to mark each year together with that number of roses, he has more than made up for it! When I was diagnosed with my first cancer 6+ years ago, he started bringing home roses when he did the grocery shopping every weekend. Sometimes he switches up and gets a seasonal bouquet or now, in the spring, peonies are often available. Since they don't grow in Texas and he knows my sentimental regard for them from my grandmother's garden, he always gets them when he can. He has only missed a couple of weeks in six years.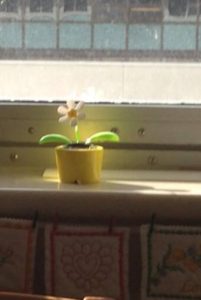 When I had my stem cell transplant, I was not allowed to have fresh or potted plants in my room. I was in the hospital over Valentine's Day and he found me a little plastic solar powered flower.
Unfortunately, our big grand dog wagged his big tail and broke it.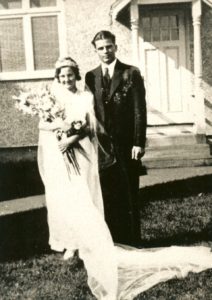 My great-uncle Fred Webber wrote a love poem to his future wife. I included it in a previous post, but I'll just include the relevant information here.
"Carol Webber shared with us the following poem. She explained that, while they were both students at the University of Iowa, she and Fred  went on a picnic with friends. They fetched a bucket of water for the group. Later, Fred presented Carol with the following poem, above which he had mounted a picture of the two of them carrying the pail of water for the picnic."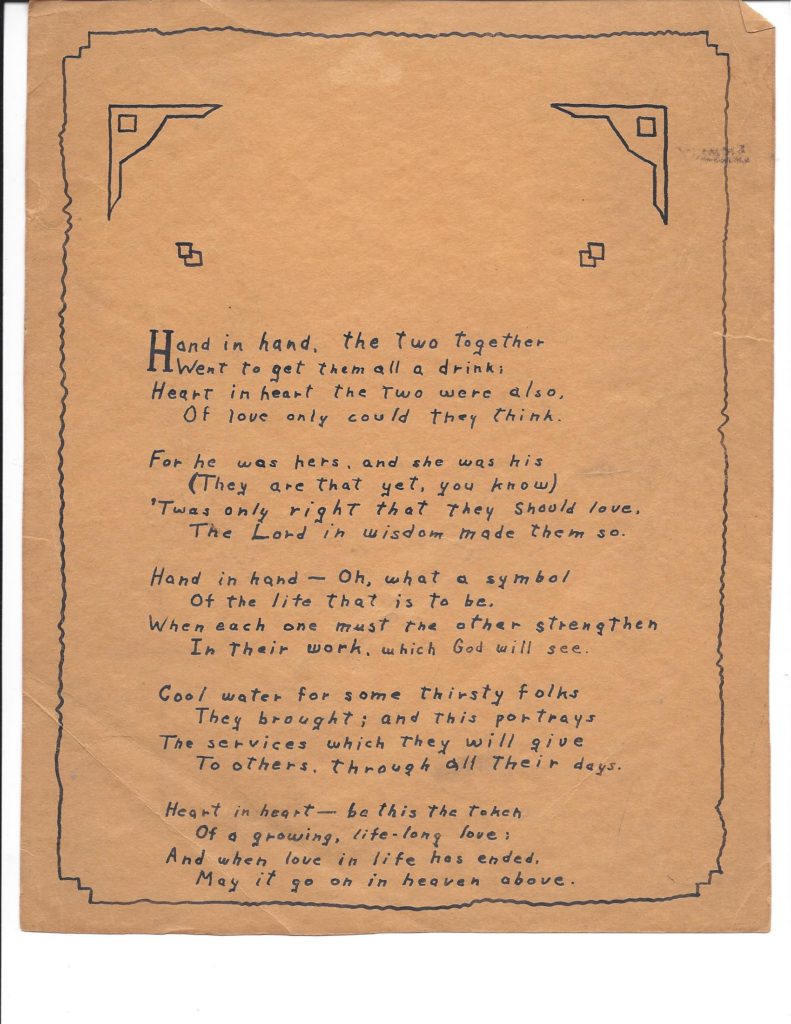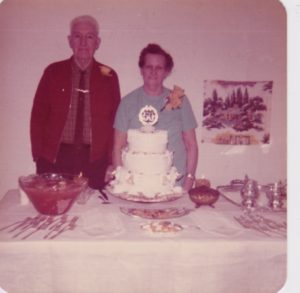 I also have a previous post that includes a letter my grandfather Thomas Hoskins wrote to his future wife, Eveline Coates. I consider it a love note because he made sure to let her know at the beginning of the letter that writing to her was first on his agenda when he arrived at his destination.
Here they are pictured on their 50th anniversary.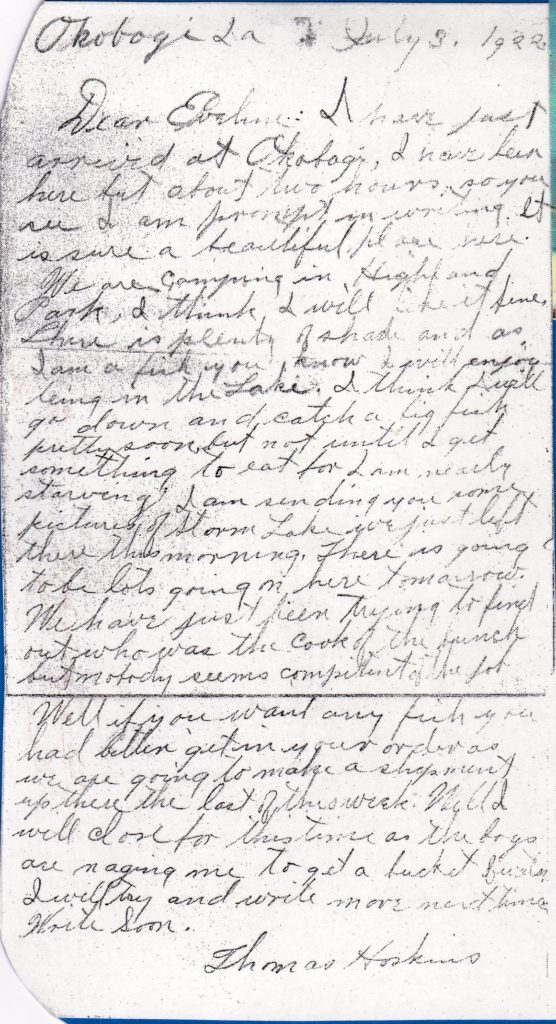 Okobogi Ia       July 3, 1922
Dear Eveline: I have just arrived at Okobogi, I have been here but about two hours, so you see I am prompt in writing. It is sure a beautiful place here. 
We are camping in Highland Park, I think I will like it fine. There is plenty of shade and as I am a fish you know, I will enjoy being in the Lake. I think I will go down and catch a big fish pretty soon but not until I get something to eat for I am nearly starving. I am sending you some pictures of Storm Lake we just left there this morning. There is going to be lots going on here tomorrow. We have just been trying to find out who was the cook of the bunch but nobody seems competent of the job.
Well if you want any fish you had better get in your order as we are going to make a shipment up there the last of this week. Well I will close for this time as the boys are naging me to get a bucket of water.
I will try and write more next time.
Write soon.
Thomas Hoskins
I received a letter from my grandmother Eveline in Feb. of 1983. She was 82; I was 29. She had fallen and broken her hip. She wrote::
"I refused to take my therapy this afternoon. Can't see that it is helping very much. I feel a lot better sitting here and writing to you. Will just leave the rest up to God. 
Well Kathy, I still love you and I hope this letter doesn't discourage your faith in me."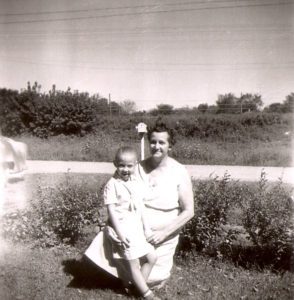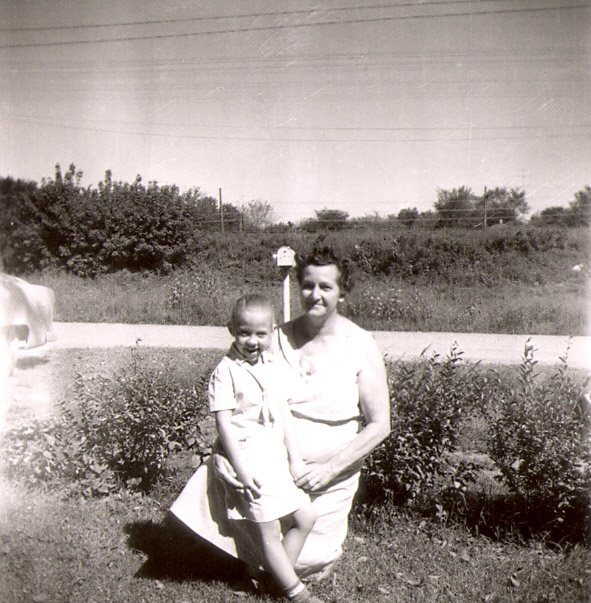 I had been thinking for months that I should write a letter to my grandmother expressing my gratitude and love for her and this note prompted me to do just that. I won't share the whole letter; it is too long and maybe my whole post here is a bit too personal. My parents separated and divorced when I was two and my mom and I moved in with my grandparents. We lived with them until my mom remarried when I was almost eight – some very formative years spent in the care of my grandmother while my mom went to work. I'll share a few excerpts from my love note to my grandmother.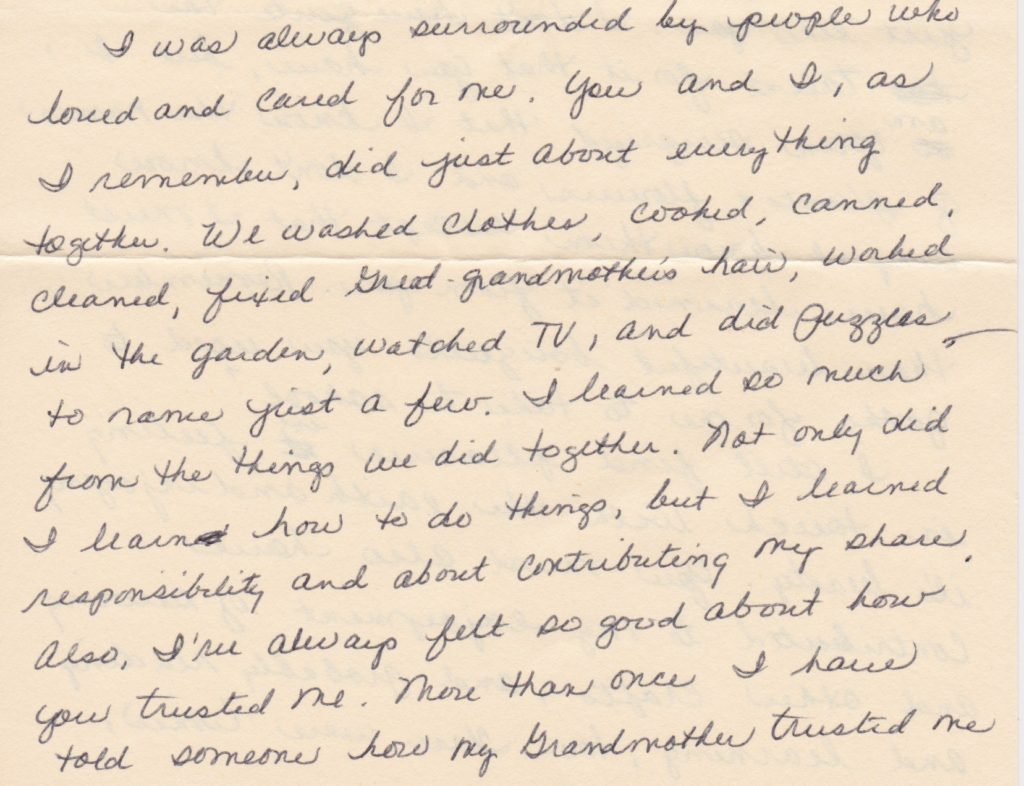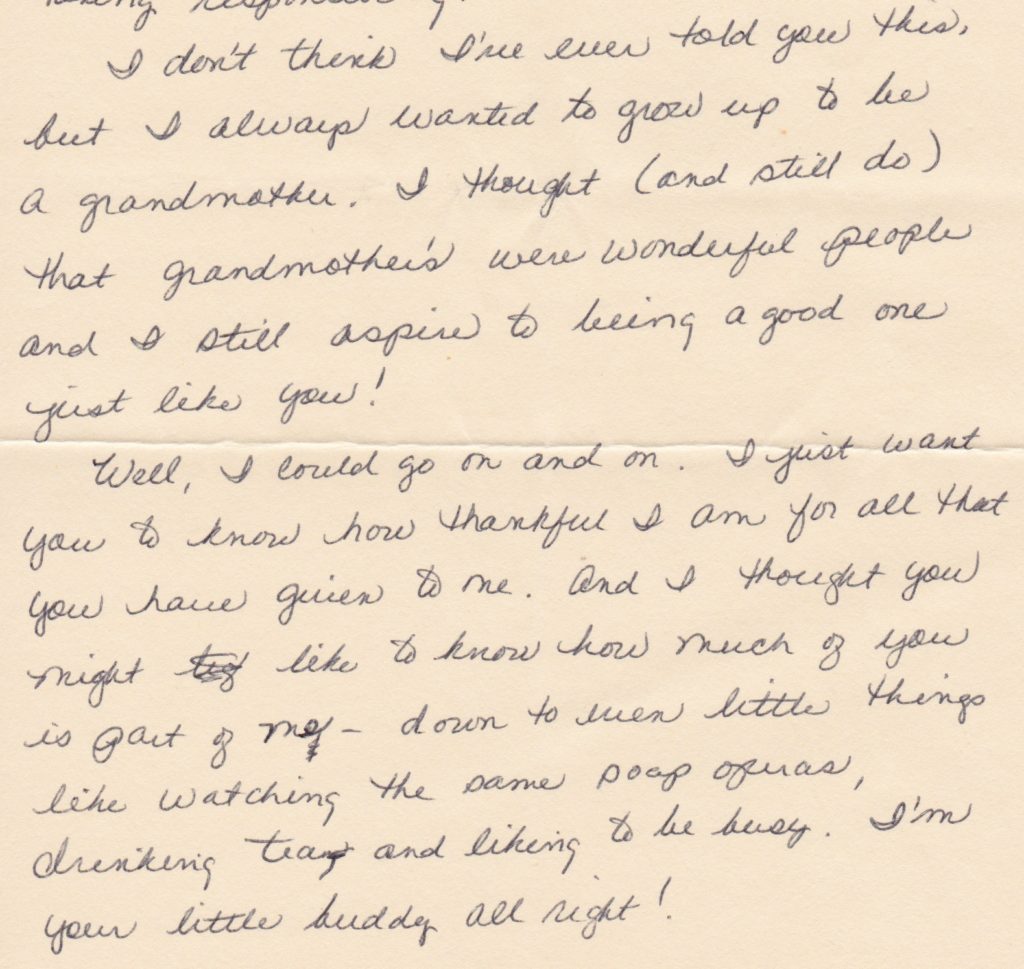 The return letter I received from my grandmother included this sentence:
"Your letter was so full of loving memories I am going to put it among my keepsakes as a reminder of you."
My aunt was caregiver for my grandmother for several years. She found the letter in my grandmother's purse and returned it to me.
I know there must be many little love notes around here, but these are the ones that first came to mind. I'll close with this photo of my other grandmother's nephew, who has a basket that would hold many, many love notes should he choose to pick them up.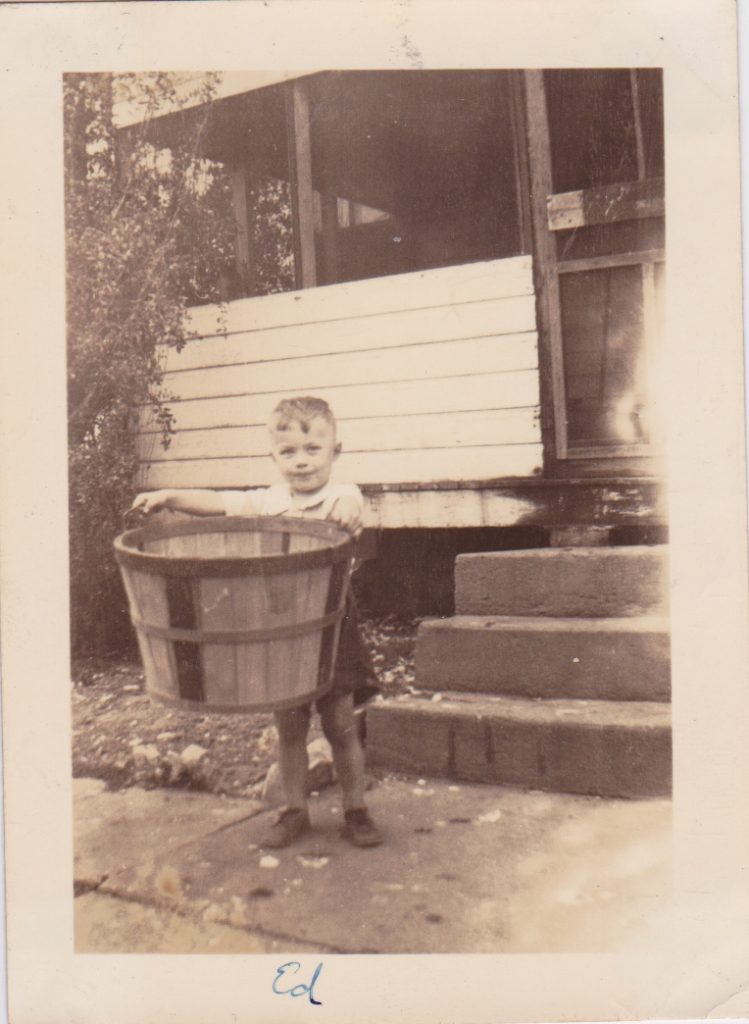 Who knows what will fill the baskets of other Sepia Saturday participants. Go visit and find out – here.