Sepia Saturday provides bloggers with an opportunity to share their history through the medium of photographs. Historical photographs of any age or kind become the launchpad for explorations of family history, local history and social history in fact or fiction, poetry or prose, words or further images. If you want to play along, sign up to the link, try to visit as many of the other participants as possible, and have fun.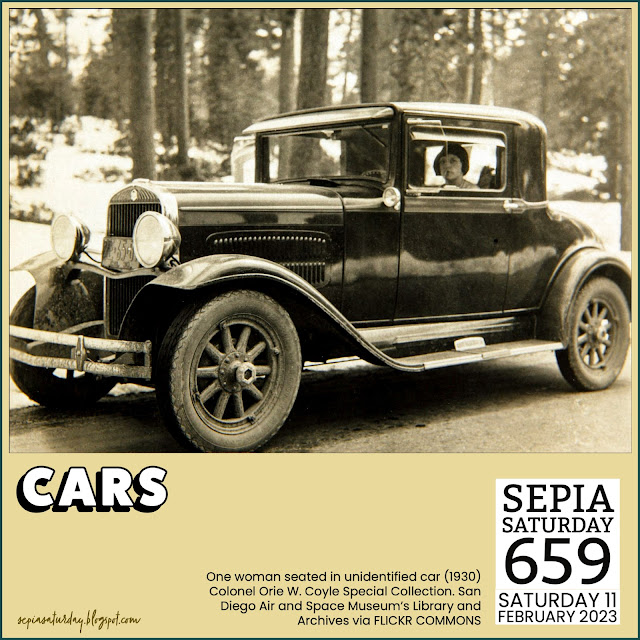 The transportation prompts have me thinking about some childhood travels.
One summer, when I visited my Dad(Jerry), he planned for us to take a trip to Chicago. This would have been the early to mid 1960s. Curious about what route we might have taken, I asked a cousin who lives in Chicago.
The time period you are talking about is right during the time that both I88 and I80 were being built. I80 was built between 1957 and 1968. The first part of I88 was opened in 1958. It was first called US30-Toll, then it was called the East-West Tollway. Both go essentially from the quad cities to Chicago. If you were going to the north side of Chicago, I88 might be the better candidate, but it goes through more cities on the way. I80 goes closer to the heart of the city
Google maps confirms her suggestions, mapping a five hour drive from Hedrick, Iowa either on I-80 or I-88.
In my previous two posts about traveling with my dad(Jerry), I made note of two things:
he entertained me on long drives by coming up with his own spin on travel games
and
sometimes traveling with my dad made a lasting impression – but probably not the impression intended. I often don't remember a lot of details, but there are memories.
And so it is with this trip as well.
We drove along for a few hours with nothing out of the ordinary happening. Then we must have driven around a barricade, although I don't have a specific memory of that. What happened next, was my dad telling me to count exits.
We were the only vehicle on this road. There was no greenery along the side of the road – just brown dirt. There were exits, but no signage that named the exit. I don't know how long it took me to realize that we were on a part of highway that was not yet open, so it really was important to count the exits in case we needed to turn around and find our way back to where we entered. I was a little nervous and took my job seriously. I'm not sure if Dad knew exactly how far we could travel this newly constructed section of highway. It must have looked a bit like the photo below, but without anyone else in sight.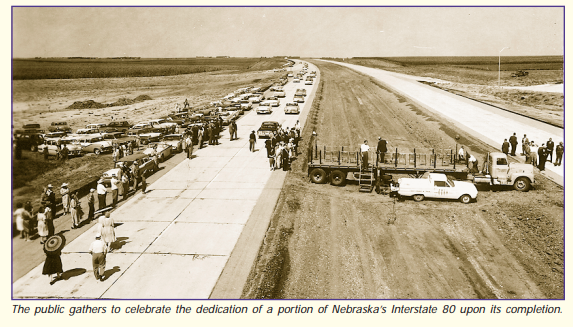 As we approached the "completed" section of highway, we could see a car parked in front of barriers. We were greeted by a highway patrol officer who had been awaiting our arrival. Besides a scolding and instructions to get back on an open highway to continue our drive to Chicago, I'll bet there was a hefty fine.
I wish I could remember more about our trip to Chicago. I'm sure we visited the Chicago Museum of Science and Industry, but I don't remember what we saw there.
I looked through some old images to see if anything triggered a memory. Unfortunately, no. I'll share a few anyway. Several fit with our recent transportation theme for Sepia Saturday.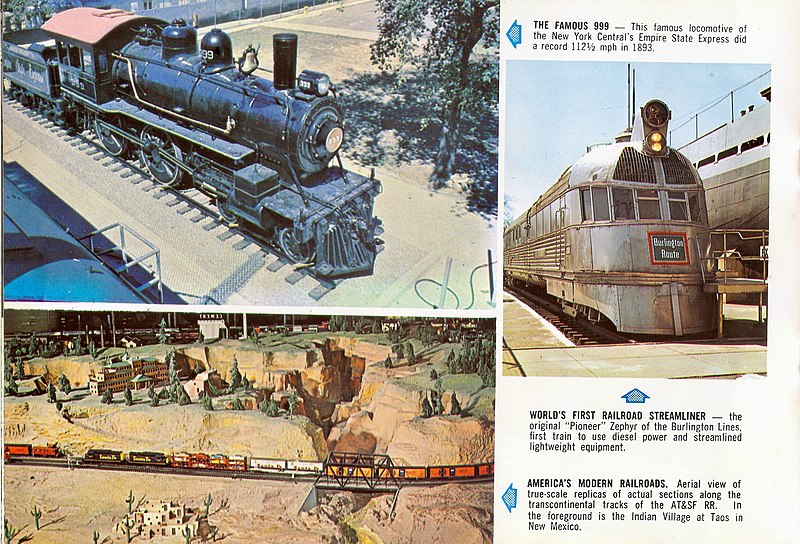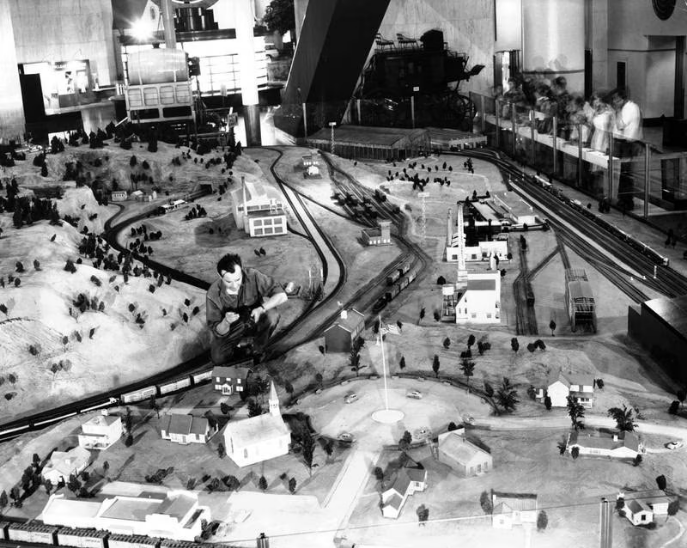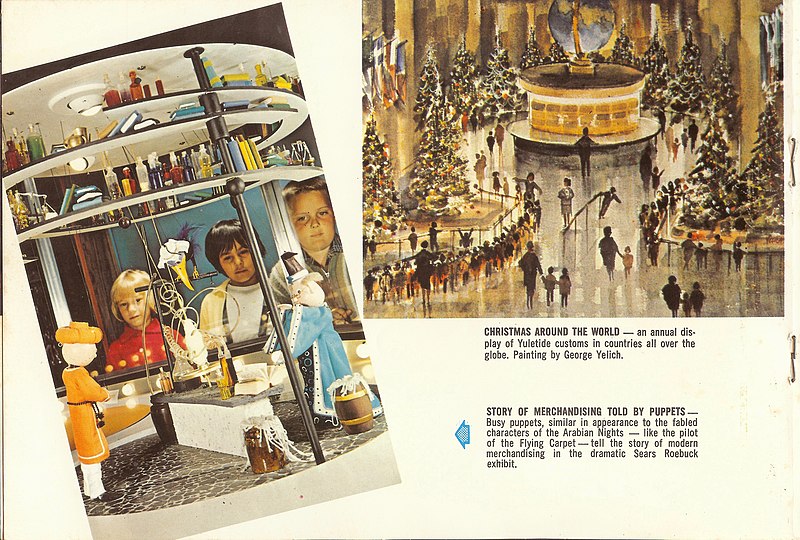 My grandmother collected souvenir plates and tea cups. I always liked to bring one home to her when we traveled. Maybe I picked up one similar to this one.
Needless to say, we returned home by a different route.
This is my very late (again!) contribution to Sepia Saturday. Ride along with other participants by clicking here: Sepia Saturday.