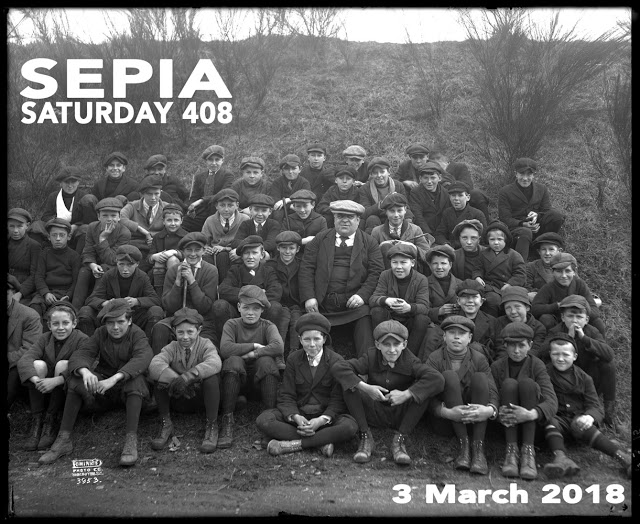 This week's prompt image for Sepia Saturday is a group photograph of "Big Mac" Caddy Master and caddies at Shaughnessy Golf Club – February 1921.
The prompt reminded me of a few photos I have of men in flat caps, some of whom are sitting or squatting like the fellows pictured.
The first to come to mind is this photo of three chums sitting and smoking pipes. I don't know who the fellow is who is wearing the cap. The only person identified is the man on the right, John Elgey. This photo was in the possession of my maternal grandmother (Eveline), who corresponded with her Elgey first cousins in Durham, England.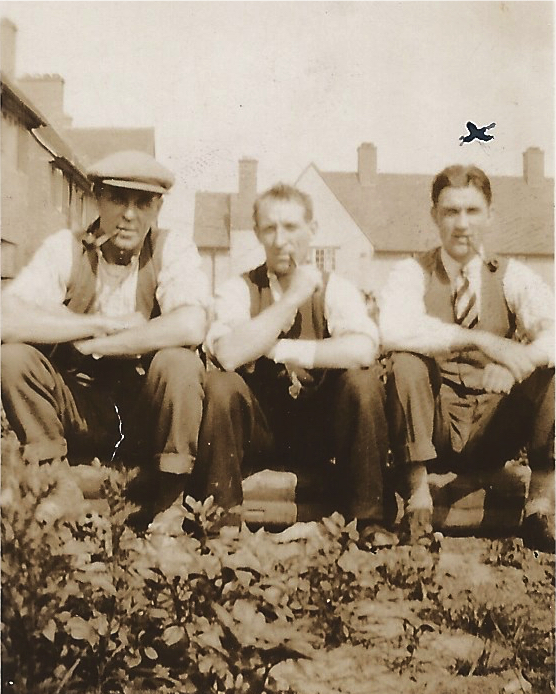 Below is a photo of my step-grandfather Glenn Hockensmith and his two sons – my dad on the left and his brother on the right. Glenn was a dairy farmer in Kansas. It looks like a cool fall or winter day for working on the farm. I hope there was also some time to play. I like that they are not scrubbed and dressed up for a photograph. I am curious as to why a photo was taken on this particular day.
I'll close with my husband, posing here in his favorite hat in his parents' home sometime in the 1970s.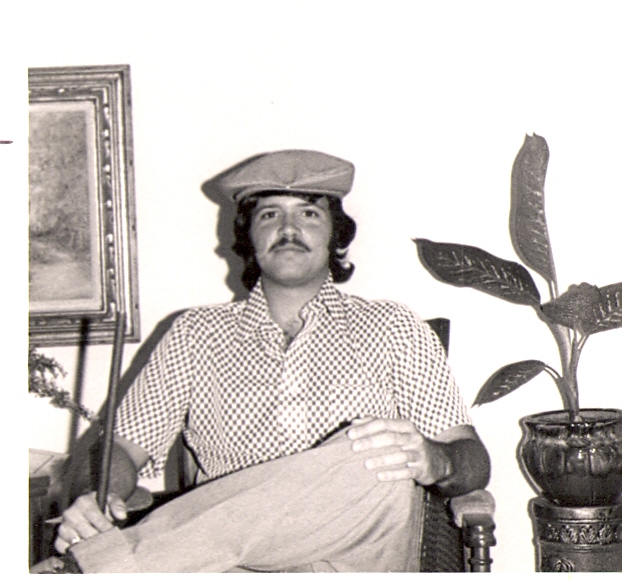 Here he is again (I told you it was his favorite hat) – this time outside an old home in Waco, TX.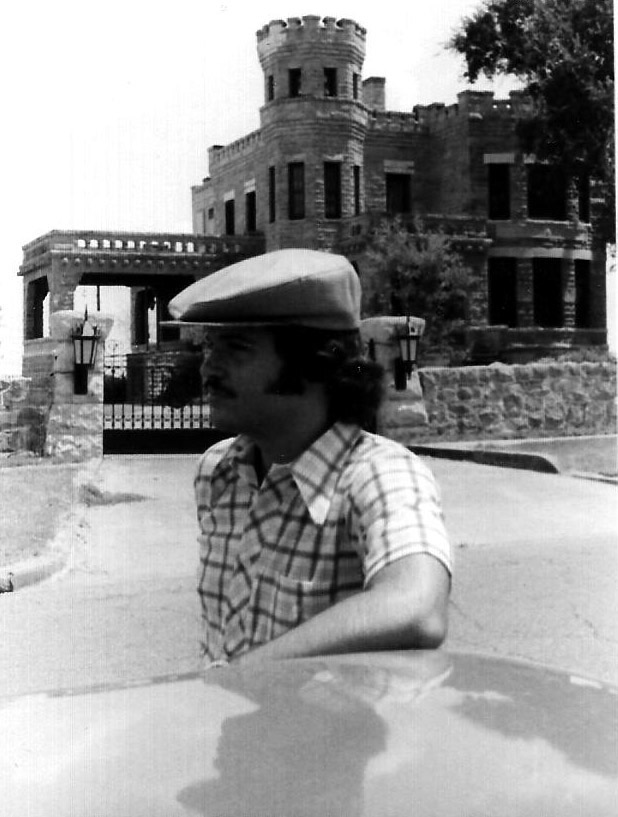 No golfers in the bunch, although dad (Jim) did grow up to enjoy playing golf. And because he enjoyed it, I took it up for a few years when we lived in Joplin, MO.
I'm light on stories and insights today…
You can see how others interpreted the theme by visiting Sepia Saturday.