I am trying a weekly photo journal of my life during this stay-at-home pandemic. The idea is to post on Sundays and include one photo for each day of the week with some text. I may not limit myself to one photo because I have a hard time with rules like that. It seems a perfectly logical thing to do on a family history blog. This is certainly an historic time.
Sunday, 4/26/2020
I forgot to write in my paper and pen journal, so basically all I remember is zoom church and I'm sure I went for a walk. The lovely battery operated candle in all of my church photos belongs to the pastor pictured. I borrowed it right before shelter in place – so now I use it for all of the church things until I am able to return it one day. She says it makes her happy to see it in my pictures.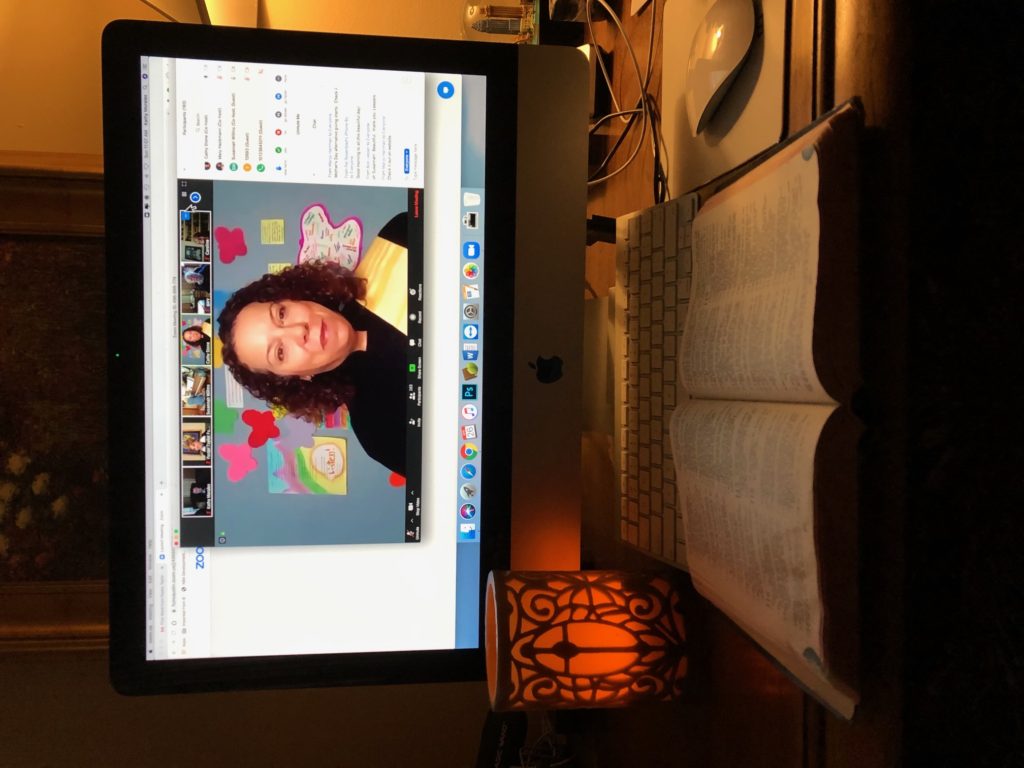 Monday, 4/27/2020
* Read Why Mosquitos Buzz in People's Ears in ESL book club. My friend and fellow teacher wasn't a big fan and at least one student was very perplexed that the mosquito should feel guilty and be held accountable for the events that followed his exageration to the iguana.
* Called my dad in Louisiana. He's doing ok
* Worked on crochet project
* Took an evening walk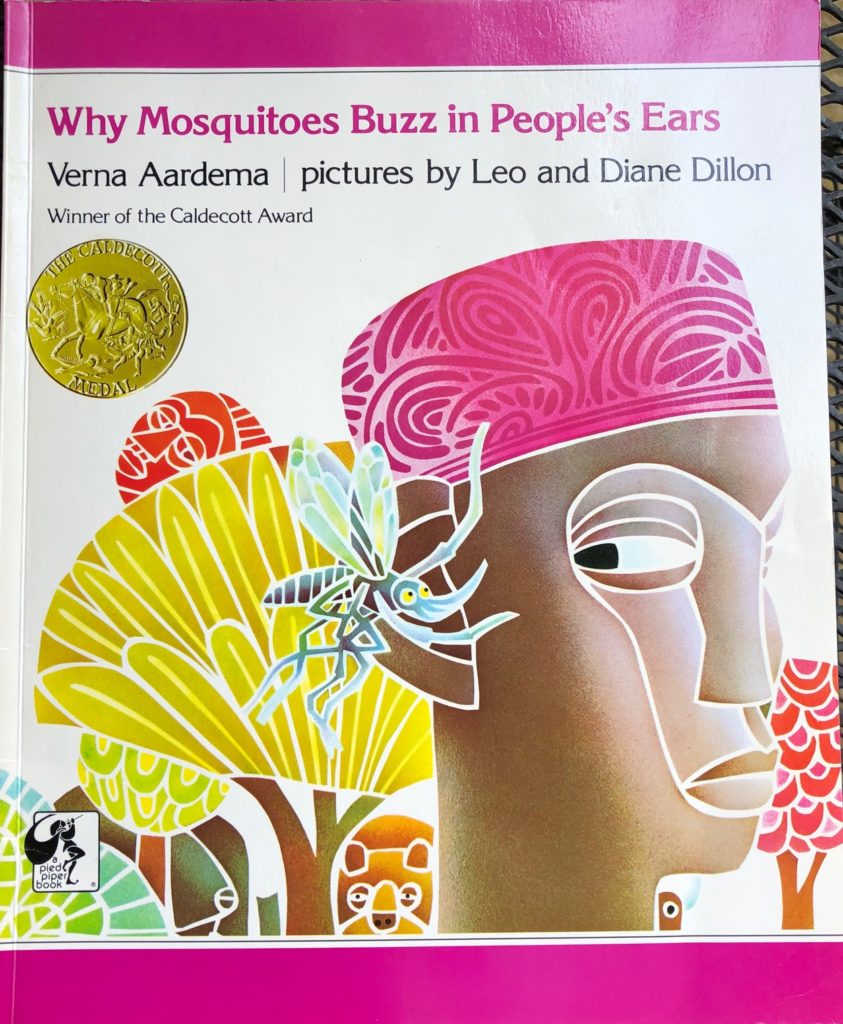 Tuesday, 4/28/2020
* Picked out recipes to use the CSA veggies and get my grocery order in on time for delivery
* Took a morning walk because the temperature is above average and hot.
* Finished reading The Water Dancer. 
* Zoom book discussion of the book with fellow church members.
* My husband bought a TV for his new "office" in our son's old bedroom. Looks like he'll be working at home for a good long time.
Wednesday, 4/29/2020
Did a lot of crocheting today. And just the usual stuff. It is nice having my daughter here!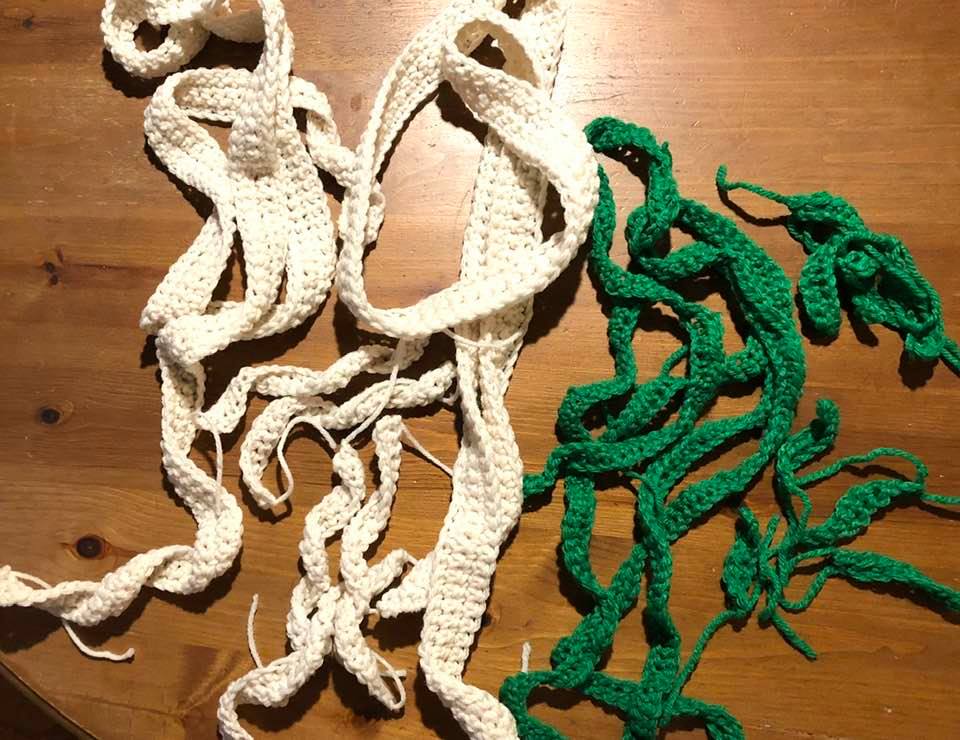 Thursday, 4/30/2020
* ESL class
* Worked on crochet trellis – getting it planned out
* Oldest daughter came over to hang out with her sister. They played video games and we physically distanced all day.
* Picked up Italian at Mandola's and ate on the patio, well-spaced.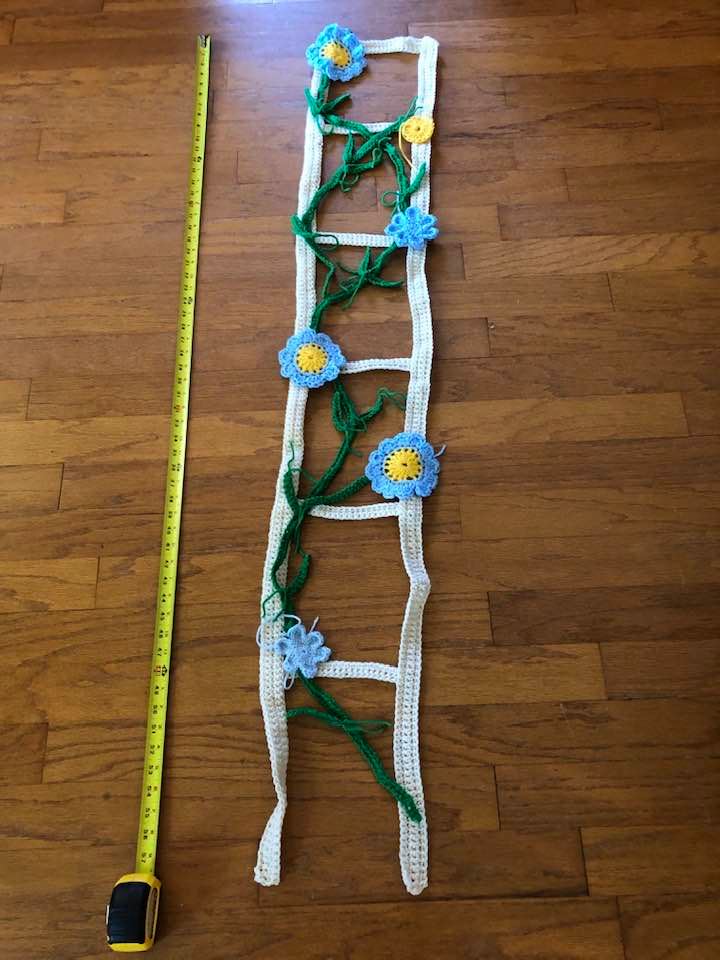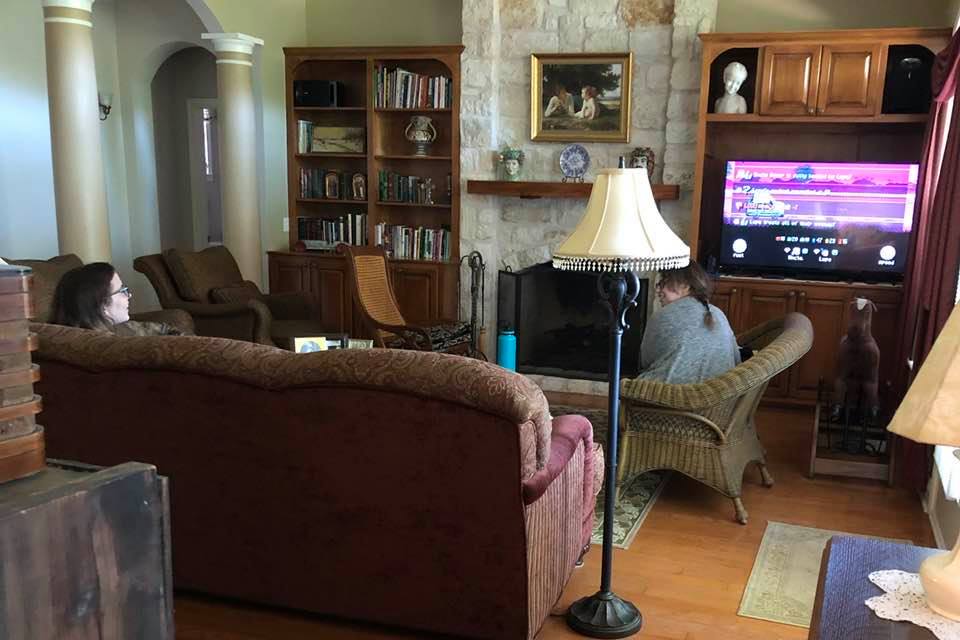 Friday, 5/1/2020
* Laundry day created a traffic jam on the way to husband's office.
* Glued vine, leaves and flowers onto trellis.
* Stapled to fence and bruised my hand using a little desk stapler.
* No cooking – HEB pizza for dinner. Plus good salad stuff from veggie box.
* No walk today. I got tired hanging the crochet in the heat.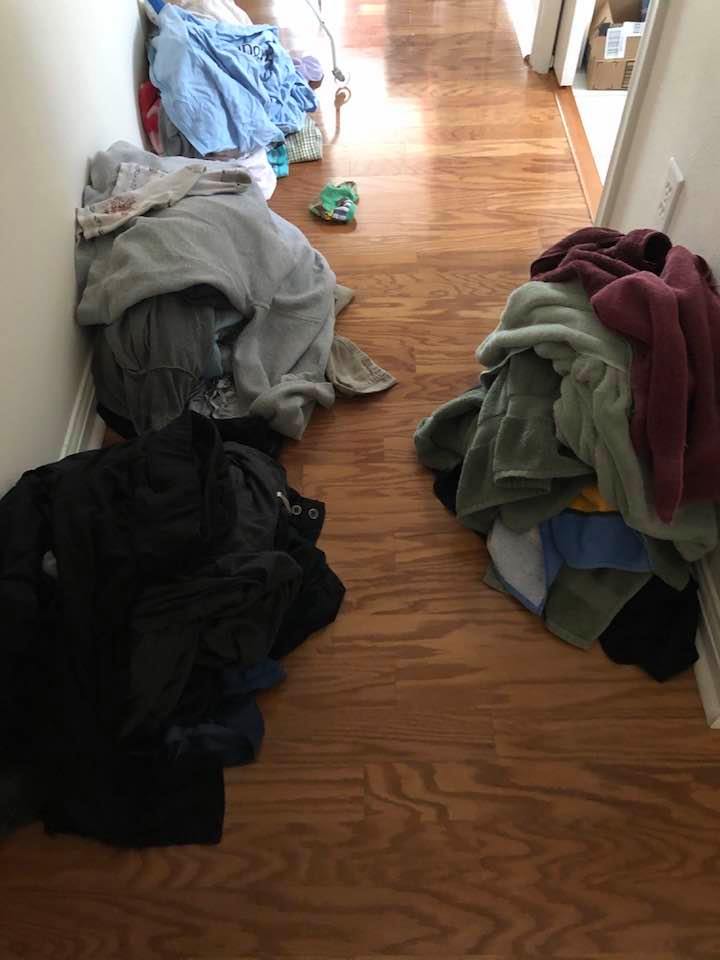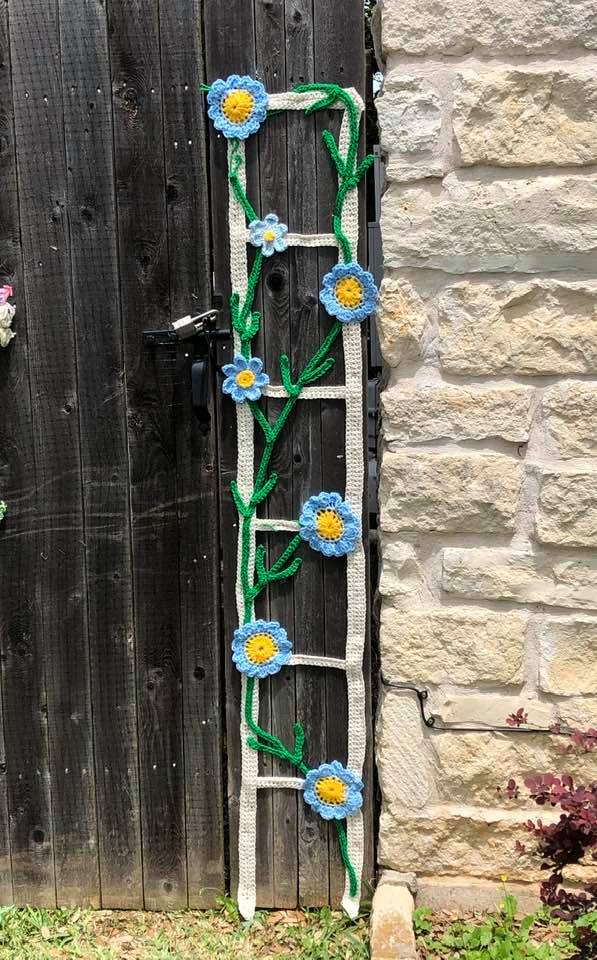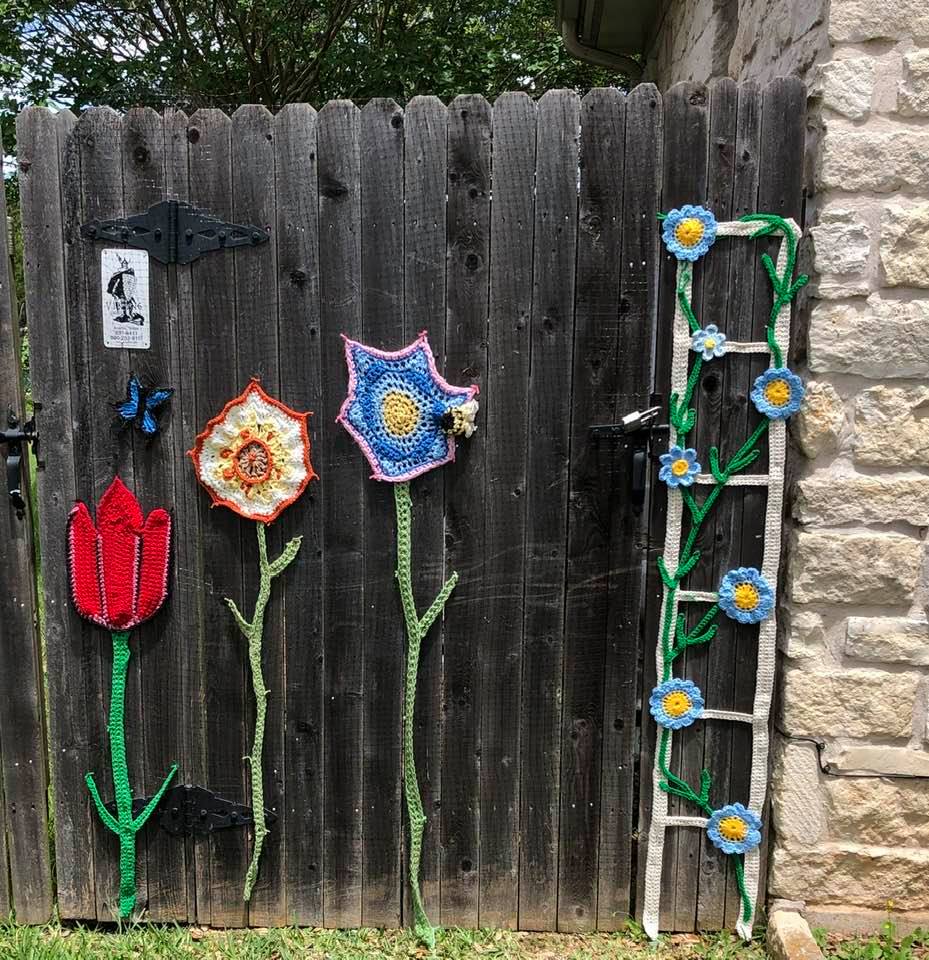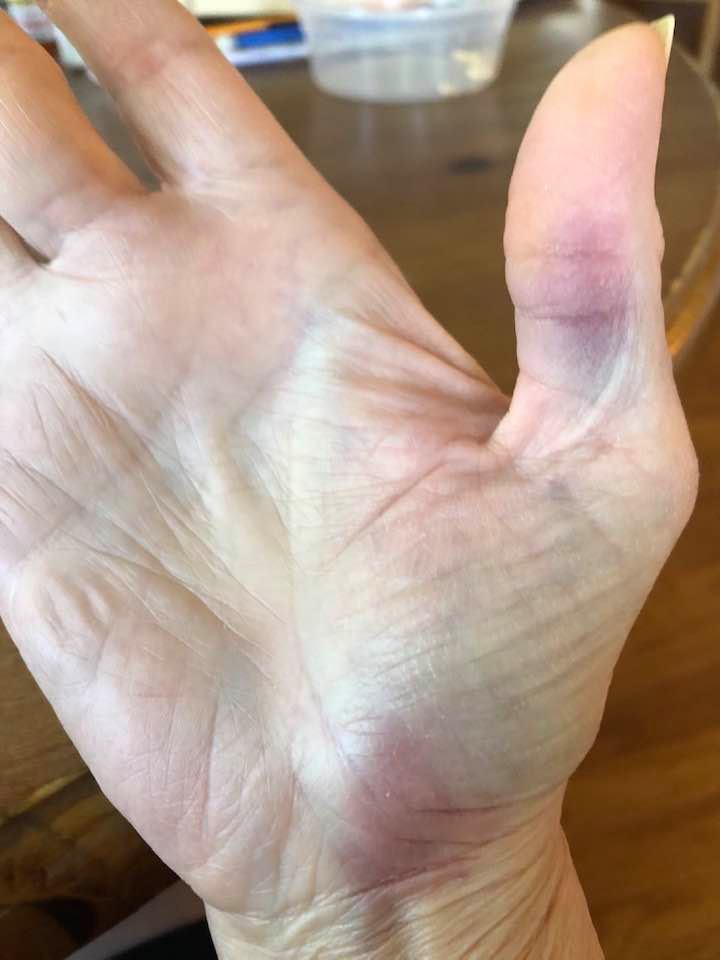 Saturday, 5/2/2020
* Ordered curbside Half-Price Books for ESL. Since libraries are closed, I've been limited to books I own.
* We drove around a little to look at some murals. Several are temporary ones on the boarded up windows of bars on 6th St. Didn't get pics of all of them.
* Beautiful day and lots of people out. Our governor says no one has to follow rules set local governments, so there is no longer a wear-your-mask-in-public rule. It's just a suggestion. We didn't see many masks being worn as we drove around town.
* Chopped lots of veggies for Cauliflower Dressing
* After dinner walk – saw a friend I haven't seen for a while and met two Barbaras that I think I could be friends with. We seem to share the same political views.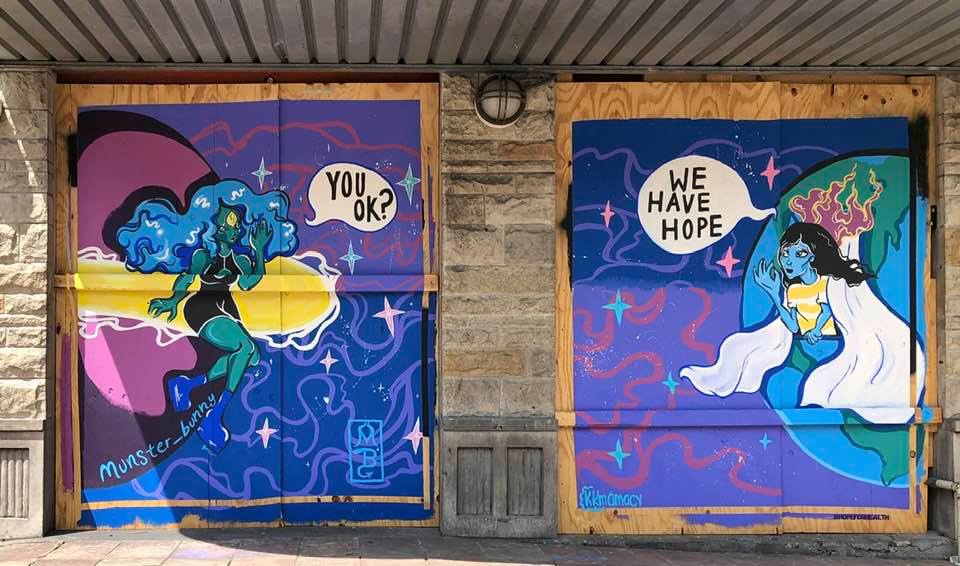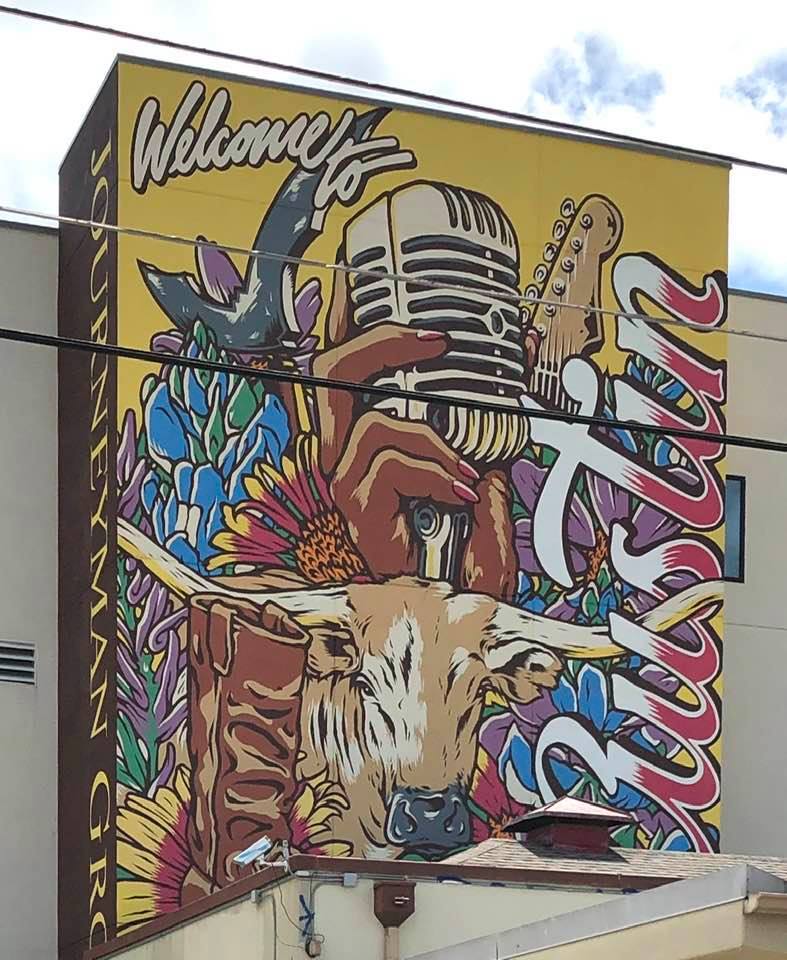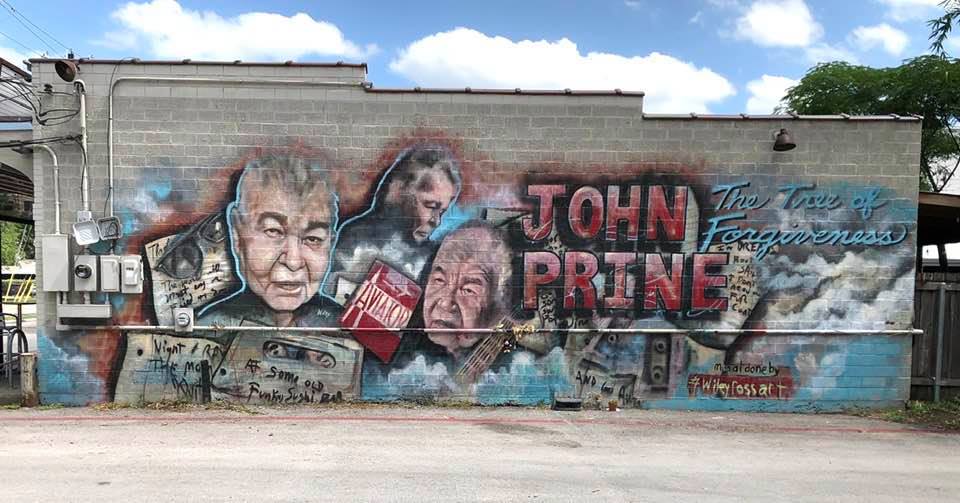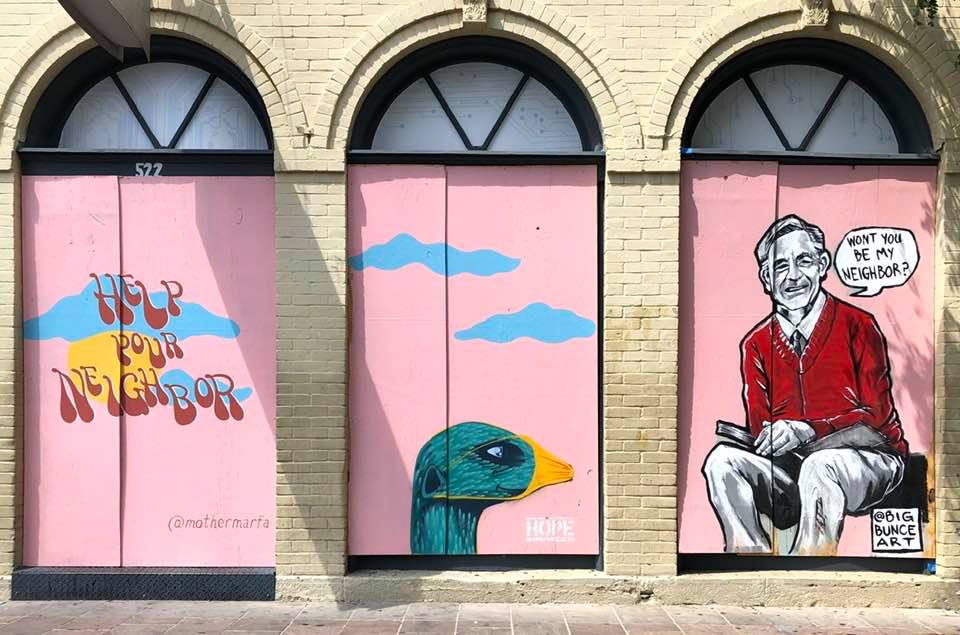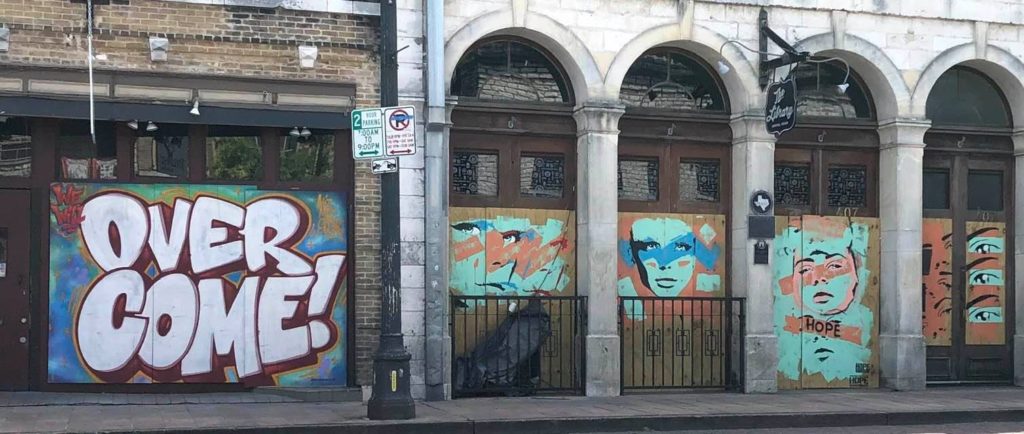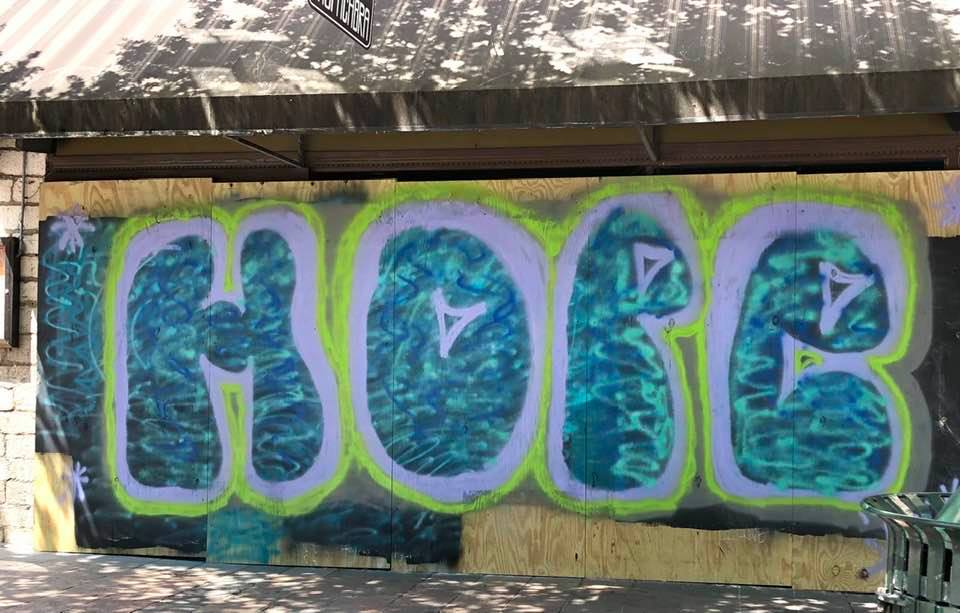 I felt a little guilty that I crocheted this week instead of working on masks. But it is good for me to do a little creative silliness. And I hope people enjoy it on their walks.
Our governor opened up a lot of things beginning Friday. I'm really concerned that it is too early.
Stay safe and have a good week!