As a little tribute to Bing Crosby on the 110th anniversary of his birth (May 3, 1903), I thought I'd share another piece of sheet music from my collection. When I was a little girl I liked songs like this one because they were accessible to my young ears.
Would like to be a mule or a pig or a fish?
Of course not, silly!
Would you like to swing on a star?
Oh, yes!
The song wasn't just silly, though – it had a moral. If you don't want to be a mule, you had better go to school!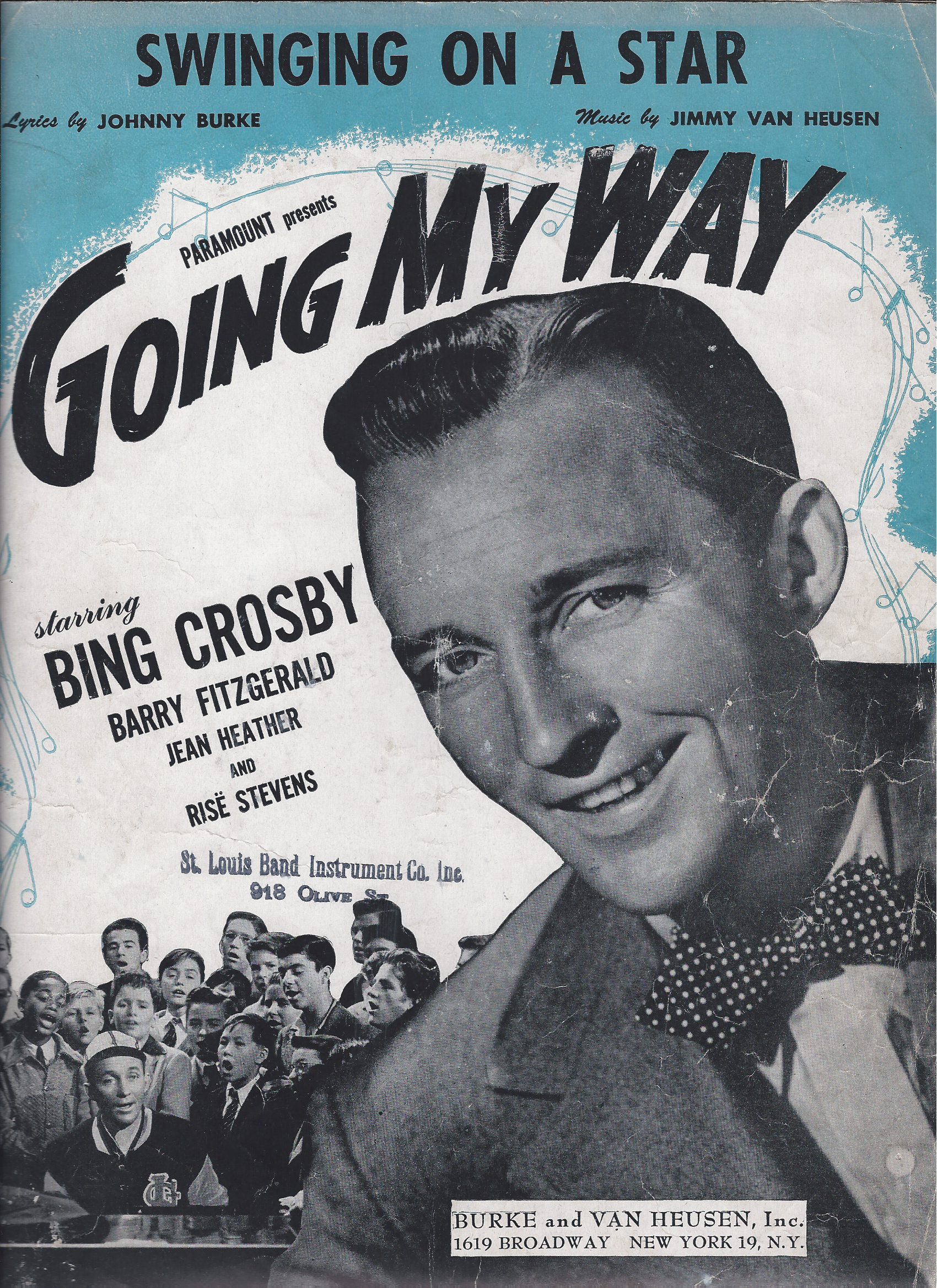 "Swinging on a Star" was written for the 1944 movie Going My Way, in which Bing Crosby plays Father Chuck O'Malley. 
A parody of the song was used in the 1945 movie Duffy's Tavern, again with Bing Crosby. Rather than being a pig, one might be a ham …
I hope Bing found a bright star to swing on!