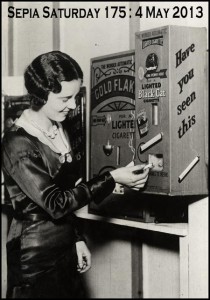 Sepia Saturday provides bloggers with an opportunity to share their history through the medium of photographs. Historical photographs of any age or kind become the launchpad for explorations of family history, local history and social history in fact or fiction, poetry or prose, words or further images.
I had decided not to participate in Sepia Saturday this week, but when I woke up this morning I thought of a photograph to share.
This is a picture of Angela Loverde nee Parlati, my husband's grandmother.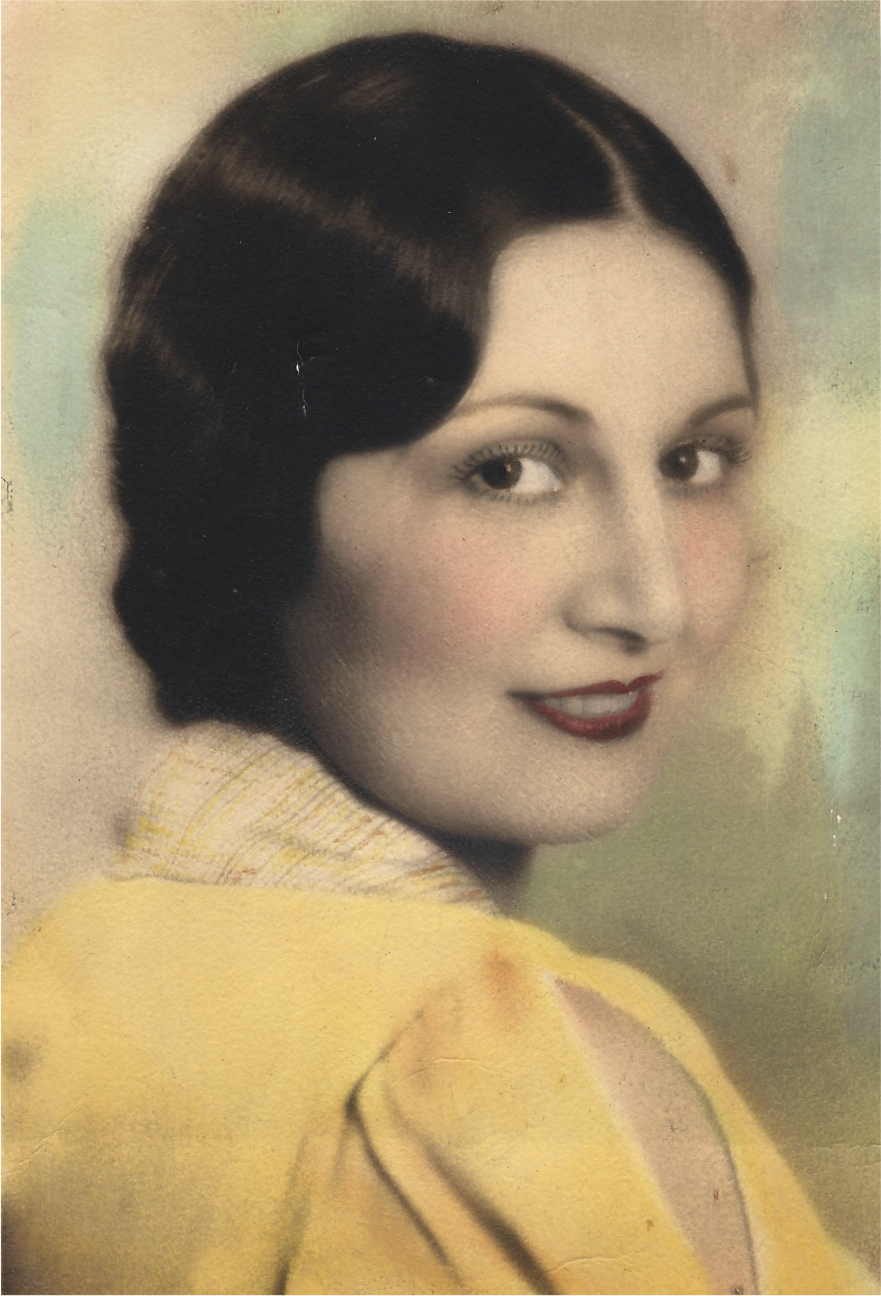 I thought of this picture because of the similar side view, hair style, and age of the women.
I  have shared other photographs of Angela for Sepia Saturday. Her wedding pictures were featured here and she appeared in a post about her husband's barbershop here.  As I mentioned in the post about the barbershop, Angela was a smoker and that is her other connection to the photo prompt.
Although Angela's wedding pictures prompted speculation among commenters that the family was wealthy, in truth, they were not. The family put a lot of resources into the wedding but, as my husband says, "They were Italian. Of course they had a big wedding!" Angela and her husband, Joe Loverde, married during the Depression and moved in with her parents. They never moved out.
Angela's father died fairly young, but her mother lived a long life and was always the head of the household. Nana, as everyone called her, had a strong personality. She did not abide Angela smoking in the house and Angela was relegated to the outside or the bathroom. I never saw Angela smoke in public. When she craved a cigarette, she would disappear to the bathroom and return after what seemed a very long time. Pity the poor person who needed to use the facilities after one of Angela's disappearances!
Other Sepia Saturday participants would enjoy a visit from you too!