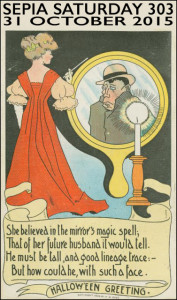 Gee, I haven't participated in Sepia Saturday in quite a while! I mean too, but my muddled brain doesn't always cooperate. But I am here today!
Sepia Saturday provides bloggers with an opportunity to share their history through the medium of photographs. Historical photographs of any age or kind become the launchpad for explorations of family history, local history and social history in fact or fiction, poetry or prose, words or further images.
Today's prompt is an image of a vintage Halloween greeting card. I don't have a greeting card, but I have a couple of pictures that I think complement the theme.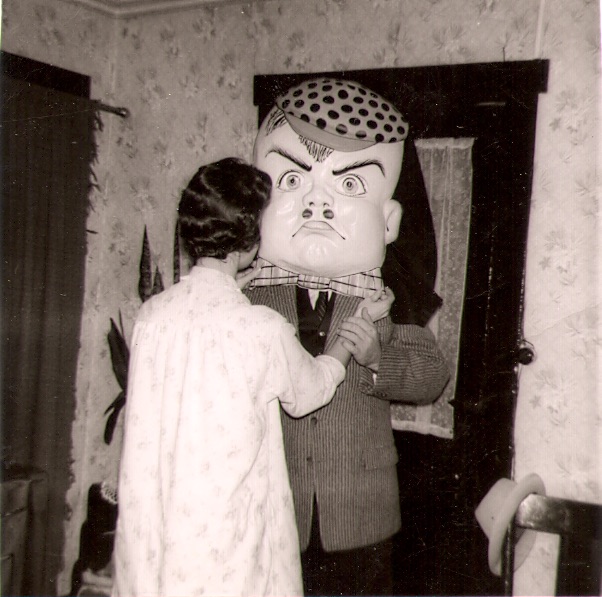 Here we have a woman standing with her back to us, right hand raised, facing a man dressed in a jacket and wearing a hat. This guy looks pretty grumpy, as does the guy on the card.
A second photo was taken a few minutes later and now we understand that this is a grumpy boy. His hat looks rather juvenile by comparison. Perhaps he grew into a grumpy man.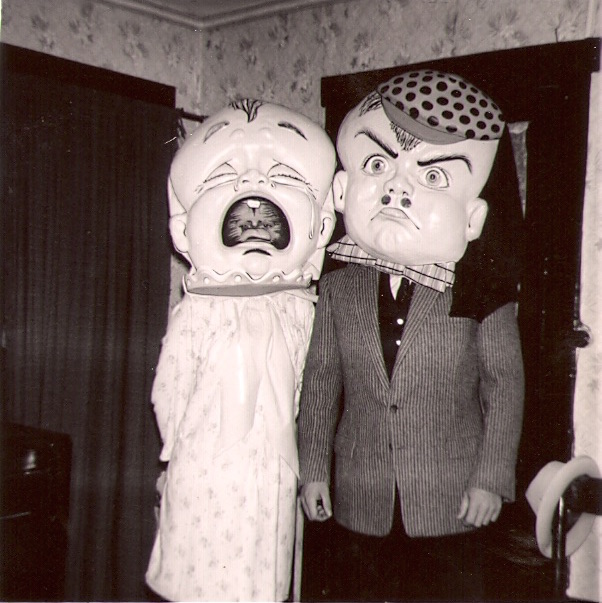 These pictures were taken while my mom and step-dad were dating – so the poem on the greeting card is also a match:
She believed in the mirror's magic spell;
That of her future husband it would tell.
He must be tall, and good lineage trace:-
But how could he, with such a face.
I recently showed Dad this picture and he said that they went to a costume party and assumed people knew who they were, but after sitting on a couch for some time with no one speaking to them, they realized that no one had any idea who they were.
I think these are pretty great masks! I wonder where they (probably Mom) found them? This was long before the internet after all.
At the time this was taken, Mom and I lived with her parents in Ottumwa, Iowa. I'd never noticed until now that my grandfather's hat is hanging on the back of the chair on the right.
They made quite a cute couple at Halloween – and on their wedding day!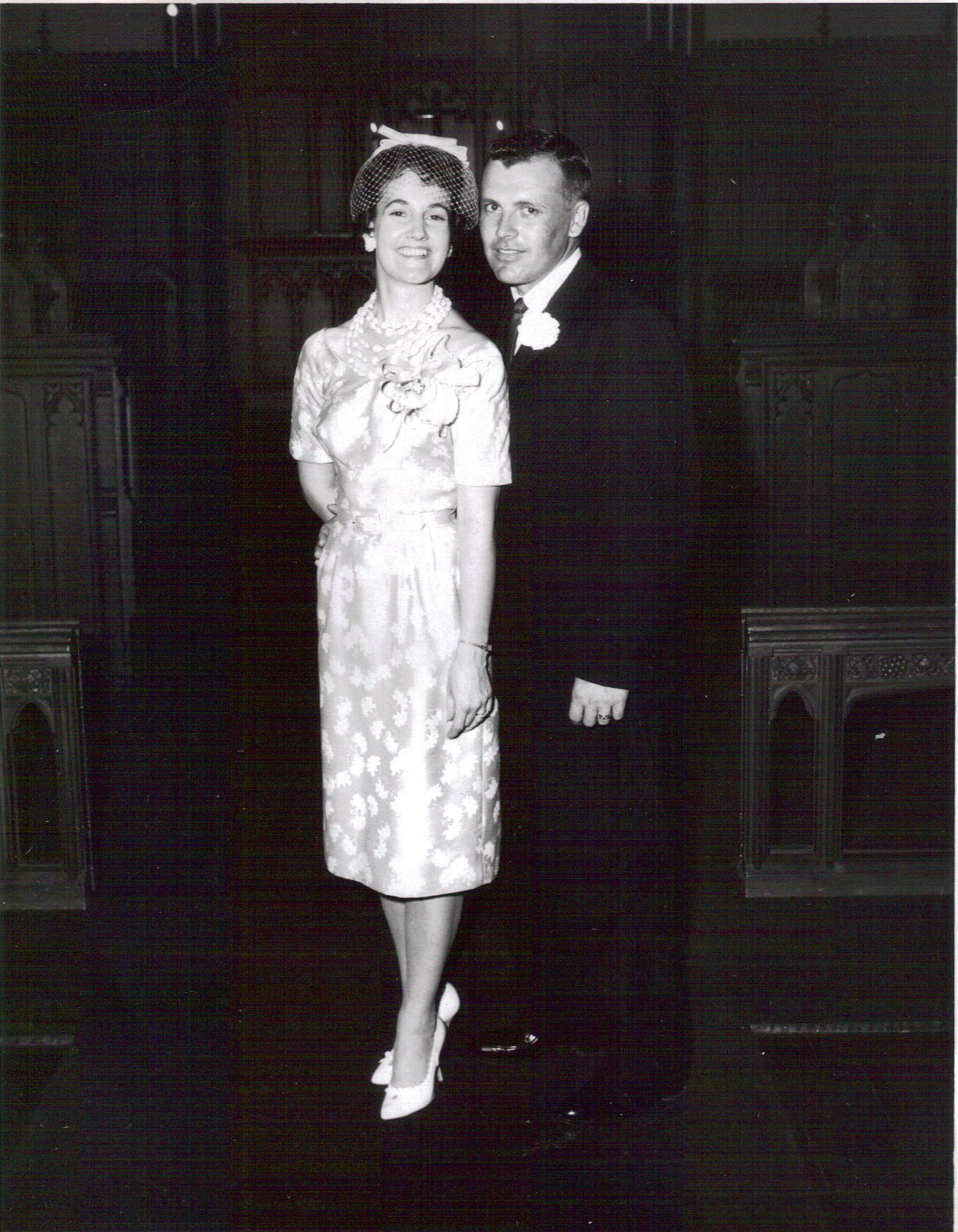 It's Halloween, so go trick-or-treating at the doors of other Sepia Saturday participants.