As I noted previously, I'm deconstructing this wedding photograph found among my grandmother's photographs and papers. No one was identified in the picture and I had no idea who they were when I found it. Other photographs and copies of a few letters provided clues. In Part 1 I identified the groom as George Elgey, a cousin (so said the back of a photo) of my grandmother, Eveline Coates.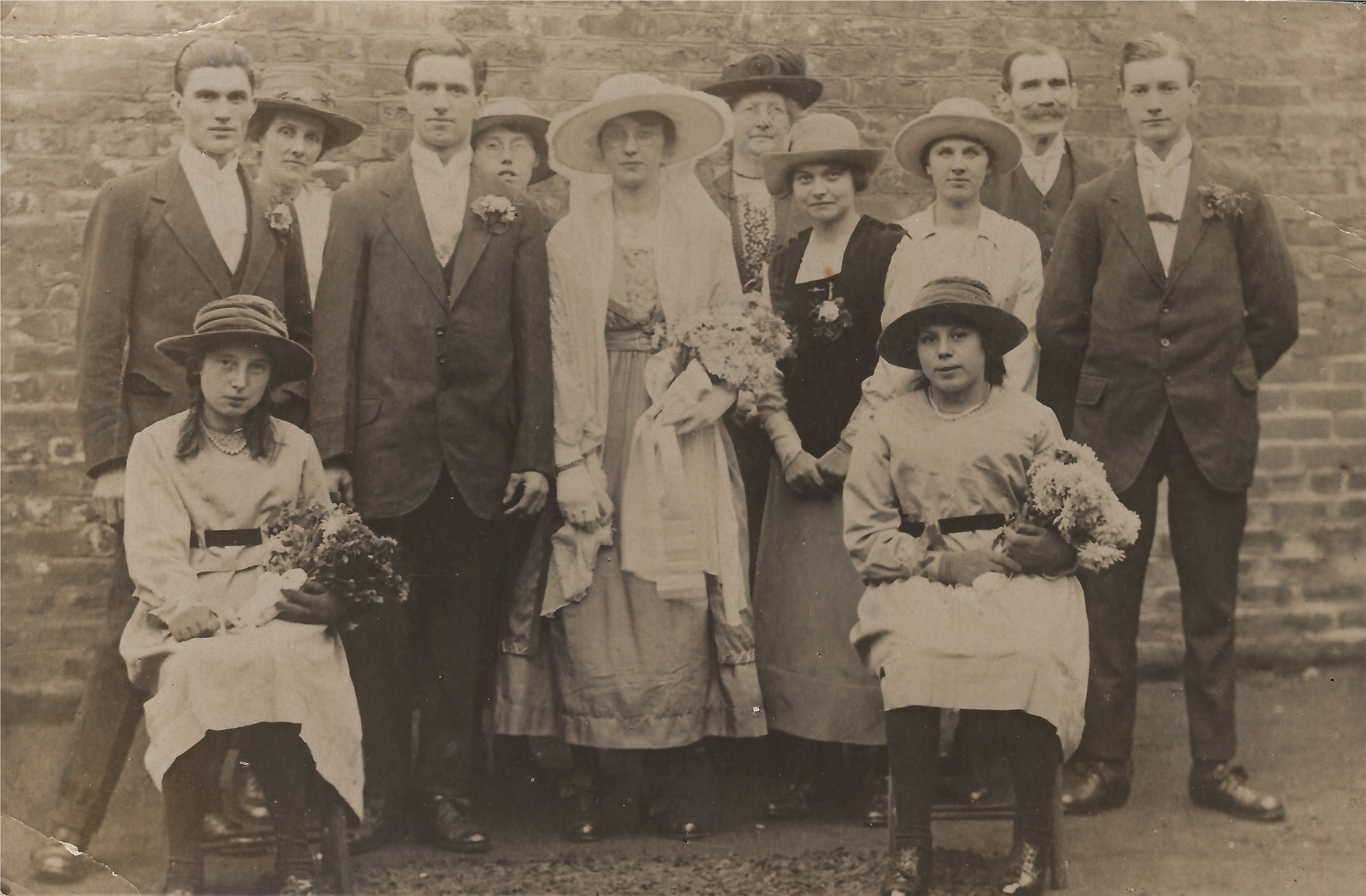 Among Eveline's photographs are several of a young woman identified as Ethel Elgey.
George was quite handsome. The same can be said of Ethel. I think she is lovely.
Ethel wrote a greeting to my grandparents on the back of the photo above.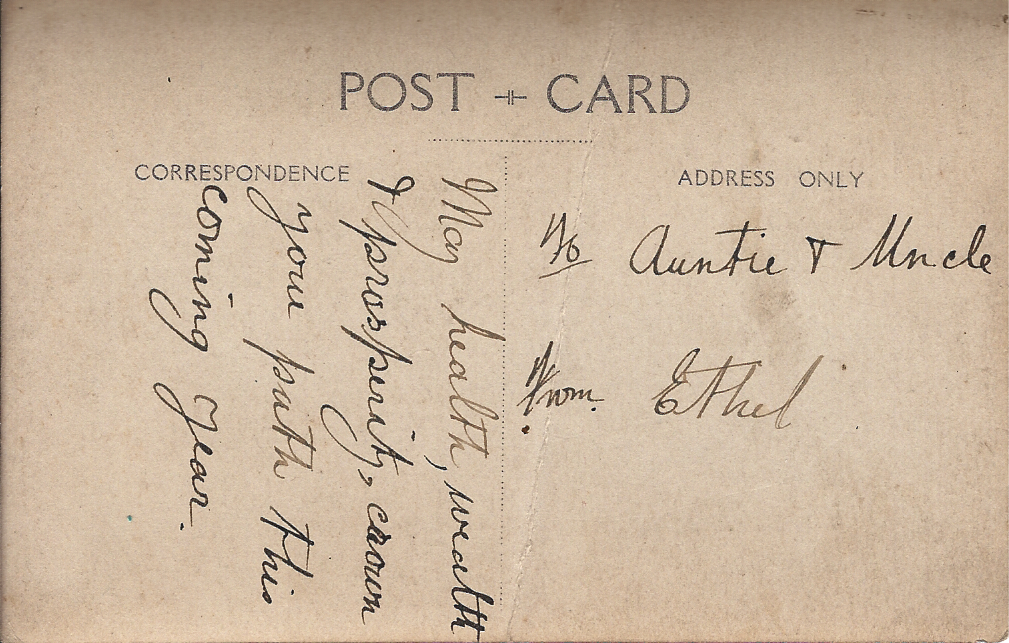 To Auntie & Uncle
From Ethel
May health, wealth & prosperity, crown your path this coming year.
There are five pictures of Ethel in Grandma's collection, but one more should suffice. This photo is identified as Baby Jennie and Ethel.
I think I found Ethel in the wedding photo – on the right in the light colored dress and hat.
They look like a match to me, although the wedding picture doesn't do her justice.
Now I had two Elgeys – whoever the Elgey's were.
Other posts related to this group: Letters from the HMS Birmingham, The Clue on the Cake, George's Wedding Photo Part 1.
I welcome your comments!