My husband was in Houston for a couple of days this week and had dinner one night at Carraba's Italian Grill. Go figure.
He met Johnny Carrabba.
He had a celebrity sighting – actor G. W. Bailey, who played Detective Lt. Provenza on The Closer. I miss Provenza and Deputy Chief Brenda Leigh Johnson and the rest of the Major Crimes Division.
He made a trip to the restroom.
This is significant only because he spotted this photograph on the way back to his table.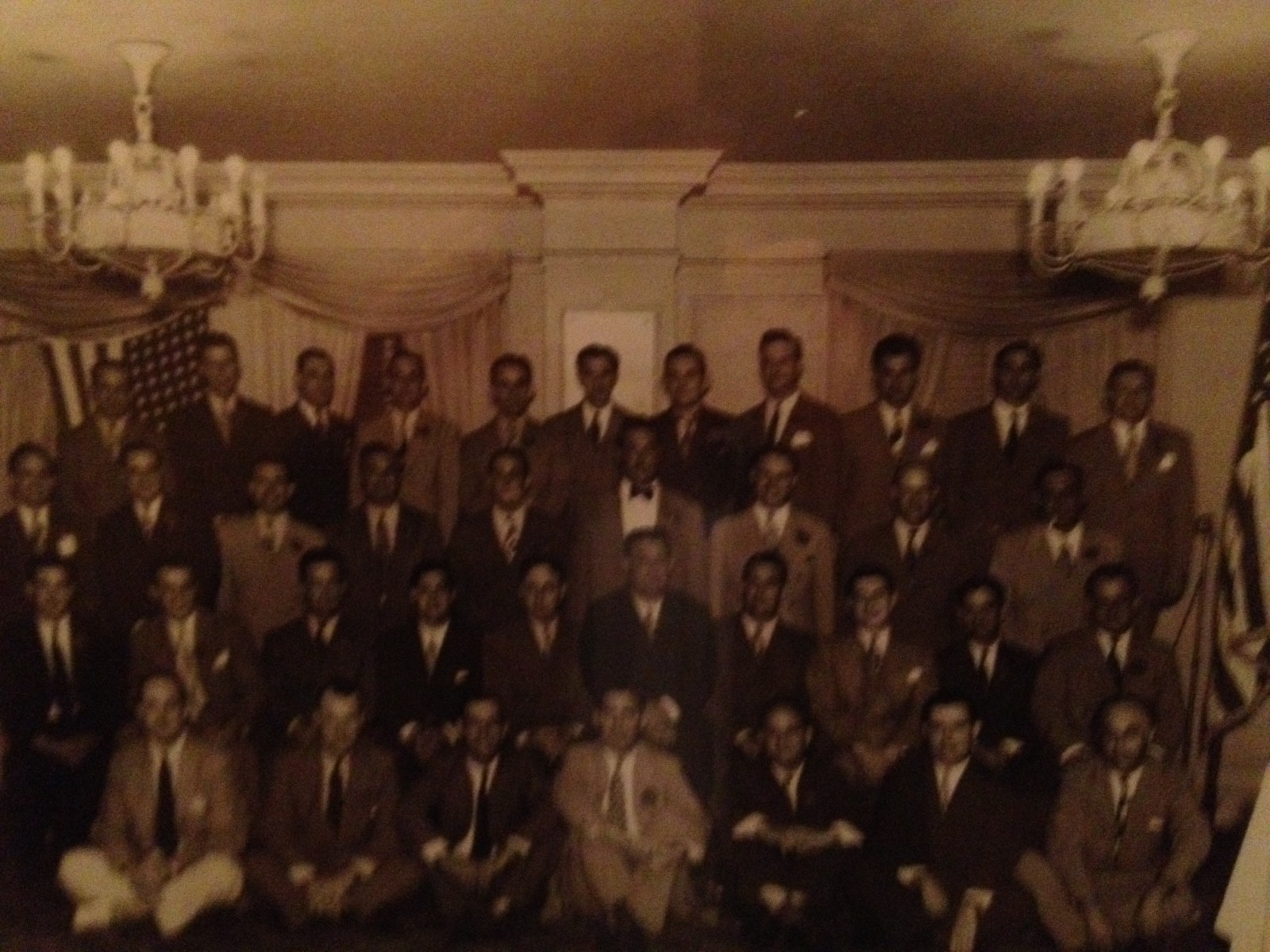 His grandfather is in the picture.
Back row. Third from the right. Joe Loverde. Joe's brother is there too, husband tells me. He thinks there's a great uncle from his Dad's side of the family in there as well.
He went back and asked Johnny about the photograph. Apparently it's some kind of Italian-American club. Something else for us to look into.
Too bad the image quality isn't better. iPhone, through glass, dimly lit restaurant.
You never know where a bit of family history might be hiding in plain sight.