I am trying a weekly photo journal of my life during this stay-at-home pandemic. The idea is to post on Sundays and include one photo for each day of the week with some text. I may not limit myself to one photo because I have a hard time with rules like that. It seems a perfectly logical thing to do on a family history blog. This is certainly an historic time.
My journal entries primarily come from my Facebook posts and notes I have jotted in my bullet journal. I've gotten behind. Playing catch up!
Sunday 5/31
* Zoom church. Prepped Book Club
* It seems like the country is on fire. Protests taken over by anarchists and far-right folks. Why can't we let Black people have their voices heard in protest and demonstration without hijacking them? POTUS pours fuel on the fire and then hides from responsibilities.
* Rally at the Capitol sponsored by Austin Justice Coalition was cancelled out of caution.
* Offered some of my books as a lending library for my Facebook friends. There are a couple that I haven't read or finished. A couple are from high school/college and the yellowed pages prove it. Found more stashed away in other places – Just Mercy! Plus kid lit books.


* I had to get out of the house and walk off some of the feelings. I found so many little signs of joy and care and beauty to lift my spirits.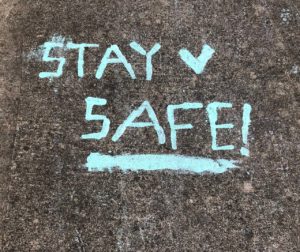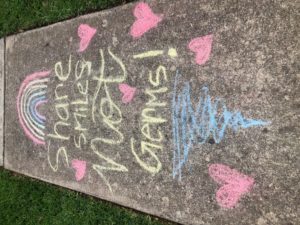 Monday 6/1
* ESL Book Club – Ferdinand the Bull. Always good!
* Having completed 100 consecutive days of playing piano for 10 minutes, I decided to try memorization. My brain is not on board. The first day my brain was completely confused by what I was asking it to do. Day 4, my brain is still out of its element, but has agreed to try. I chose something that I can play with music and that doesn't have way too many notes. Or so I thought. In fact, I think it may be something I was required to memorize for a recital and ended up walking off stage in humiliation when I was unable to find my place and continue. Memorization has never been my strength.
* Ready to Wear Orange June 5th. And maybe write a note.
* Listening to voices of church leadership regarding Trump's photo op today.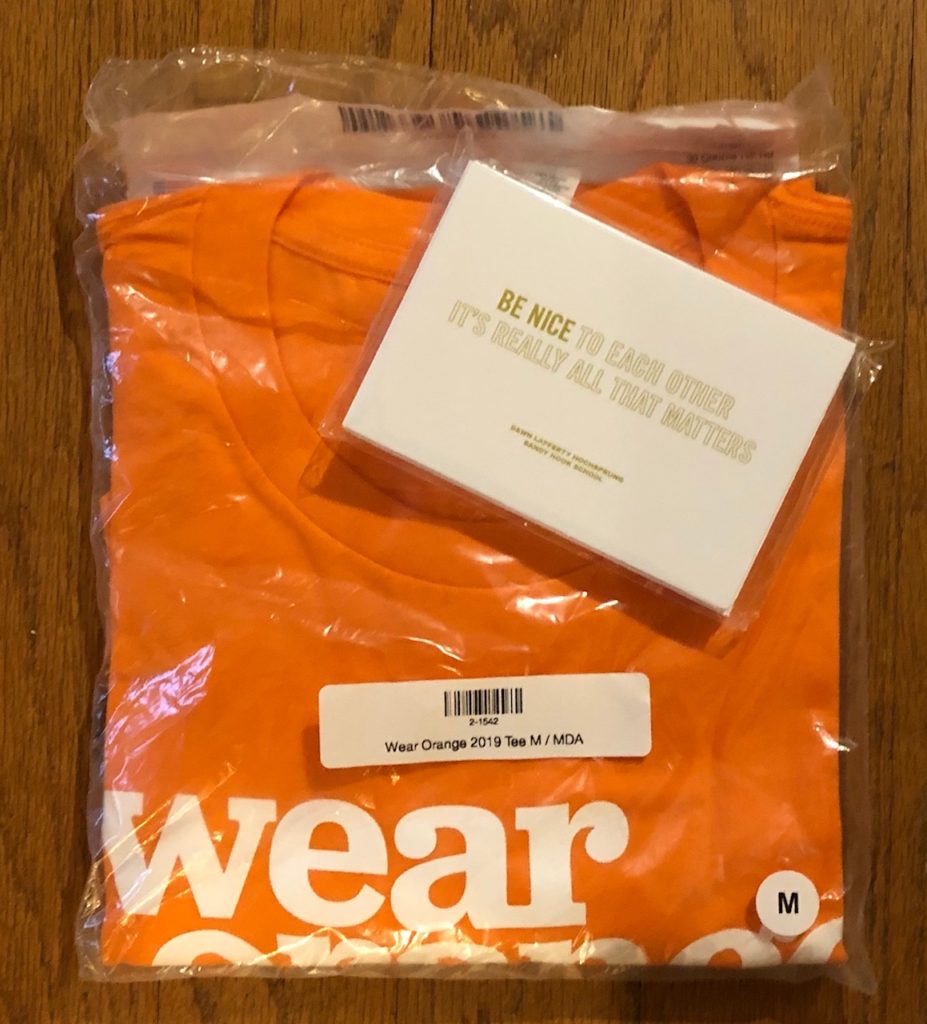 Tuesday 6/2
* Late night hosts doing the best they know how. James Corden interviewed Eric Michael Dyson (Tears We Cannot Stop), then it got so emotional as he was talking to one of the black musicians from his show. And the pandemic means there is no adequate means of consoling.
* Glad to see a list of local Black owned businesses to support.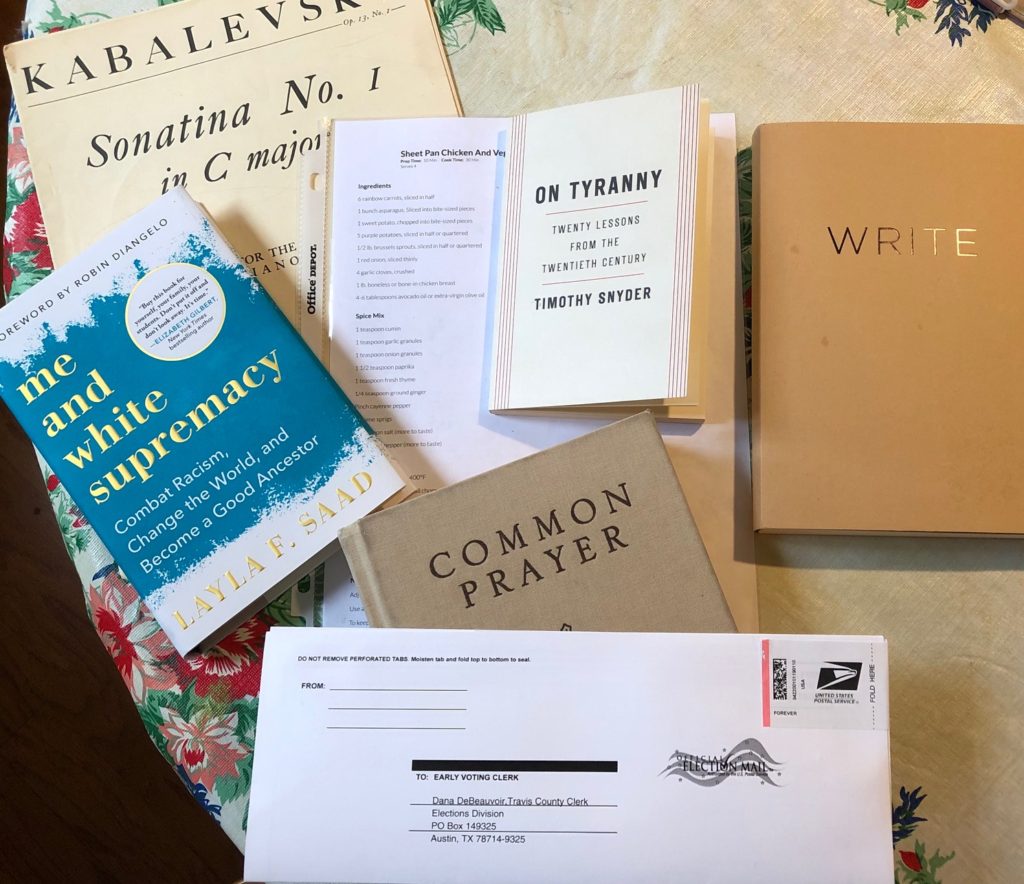 Wednesday 6/3
* Former Defense Secretary James Mattis finally broke his silence.
* Two people have made me laugh out loud today. One by text and one on Facebook. I'm still laughing about one of them. Thankful for the laughs!
* First real outing that wasn't to a doctor appointment and I got to see the fabulous Cathy! David too! It was like real life. Empty building except for us. Foyer filled with manna bags, food items, books – all there to continue ministry to unsheltered neighbors who arrive for "breakfast in a bag" twice a week. The church building is closed, but the church is active. I was afraid I might not make it because my rarely-driven car was flashing warning lights all the way there and back. Is my car upset that I have been ignoring it?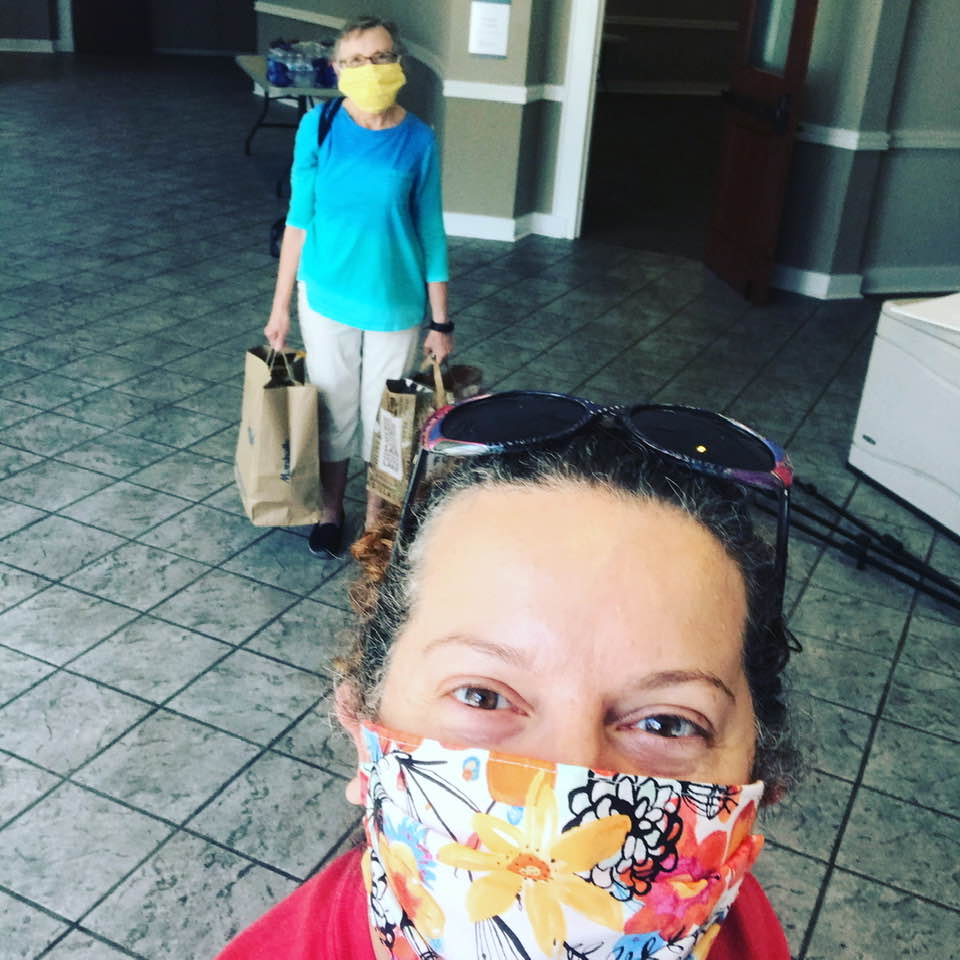 * This cracked me up. I walked by this house a week ago and saw a sign for an elementary school student. A few days later, another sign was right next to it, brother evidently decided to be recognized as well. Next time I walked by, the brothers were socially distanced at about 6 feet. Tonight I walked by and had to cross the street to get both signs in the camera frame. 😂  I wonder how they are getting along? 🤔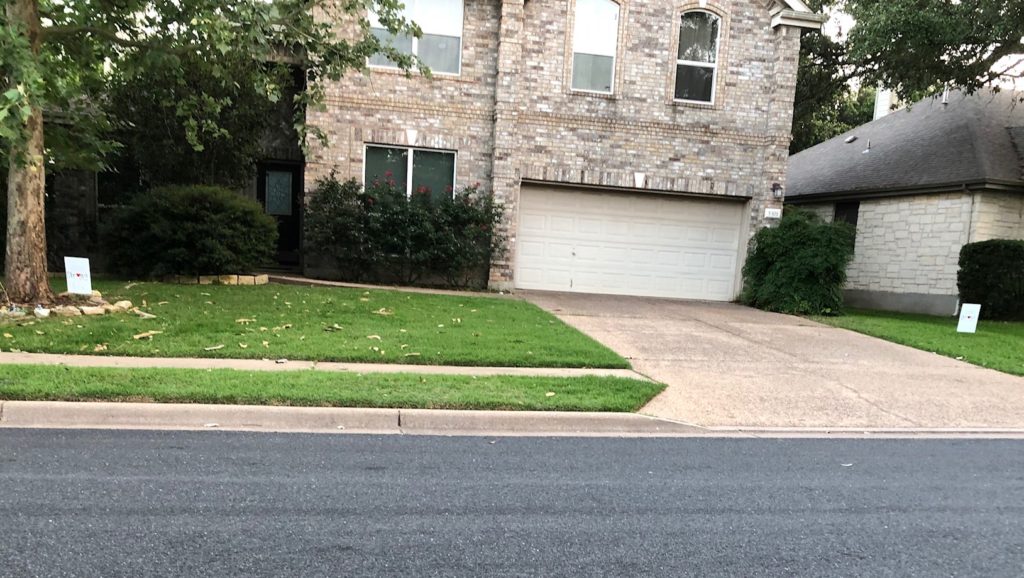 Thursday 6/4
* Freaking out about the singing at the memorial service for George Floyd. So needed and restorative … but we are in the middle of a pandemic and attendance is already putting them at risk.
* Drew Brees under fire for comments about kneeling during the national anthem.
* Group from church got on Zoom to take a picture of us in orange for for National Gun Violence Awareness Day. We will post the photo on social media tomorrow.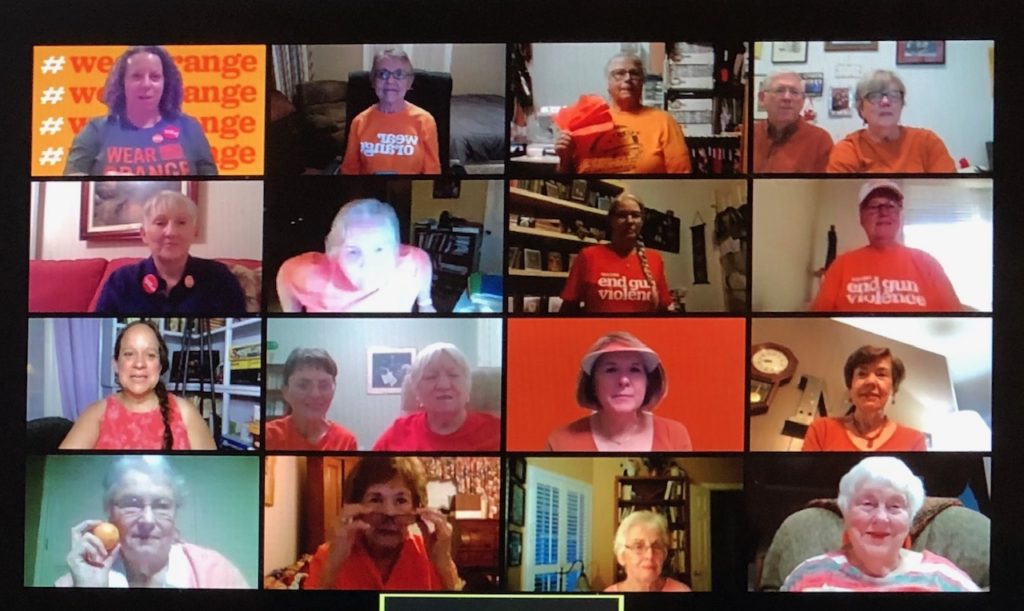 Friday 6/5
* Wearing my orange shirt – at home …
* Trying a much easier piano piece to memorize.
* Worked on masks.
* Dreamboat wants broccoli!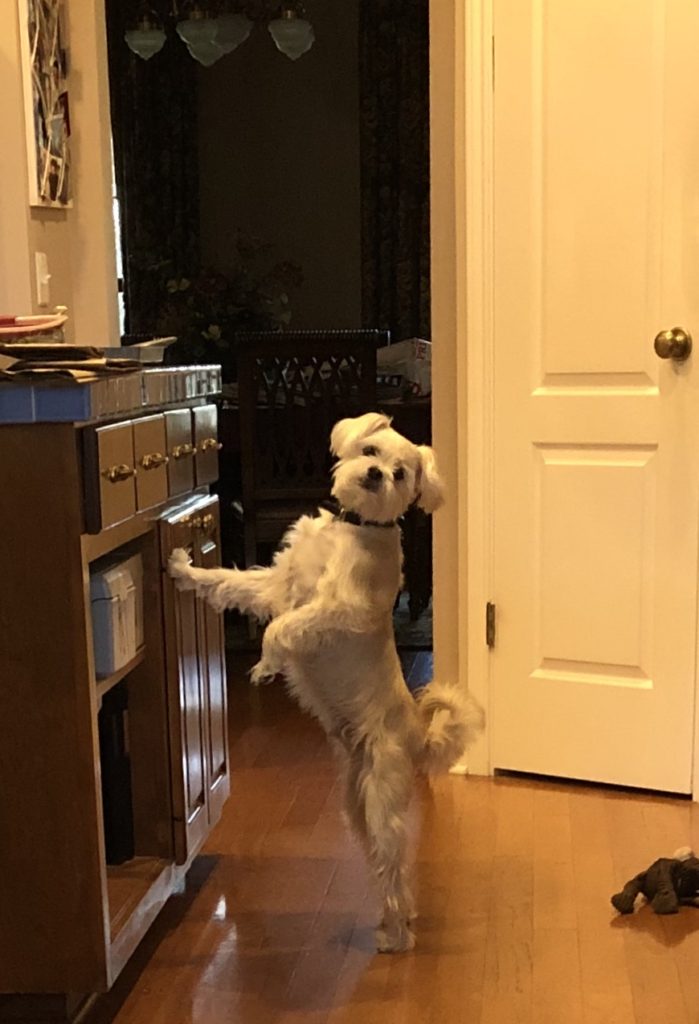 Saturday 6/6
* Got veggie box
* Travis County May 30-June 3 – Testing increased 4%; infections increased 10%. Too early for this to be related to protests. More likely Memorial Day and opening up.
* Finished puzzle. I'm sure M will be happy to have it off the table!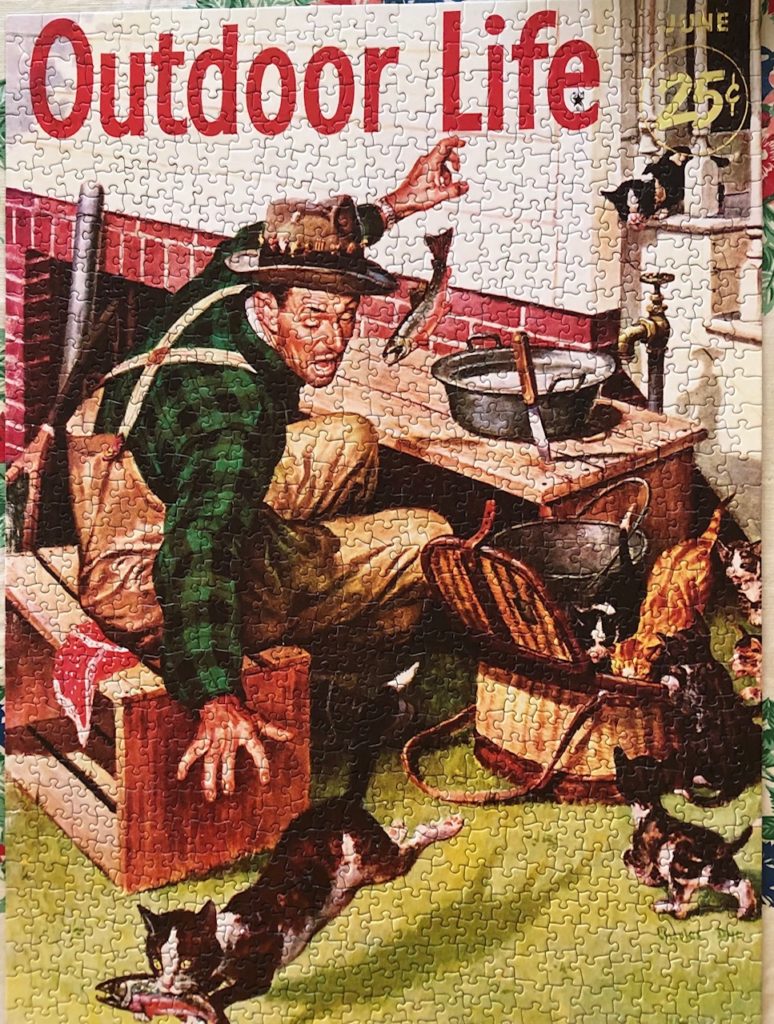 Please wear a mask and limit your time away from home. We are seeing an increase of infections.