I am trying a weekly photo journal of my life during this stay-at-home pandemic. The idea is to post on Sundays and include one photo for each day of the week with some text. I may not limit myself to one photo because I have a hard time with rules like that. It seems a perfectly logical thing to do on a family history blog. This is certainly an historic time.
My journal entries primarily come from my Facebook posts and notes I have jotted in my bullet journal.
Sunday 5/10
* Zoom church. I find myself taking notes as I attend online church.
* A decided not to come over for Mothers' Day. She said her gift to me is to stay home and not "murder" me. She would rather wait a couple of weeks to see how opening up goes.
* M called. He said he would have sent me flowers, but he didn't feel comfortable doing so.
* Picked up Chinese for dinner and watched The Sound of Music.
* Martin tolerates us! C collected snail shells and I'm drying used tea bags. She is leaving tomorrow so it will just be me carrying on the weirdness.
* This evening's walk was more to help me deal with sadness that C is leaving than for exercise.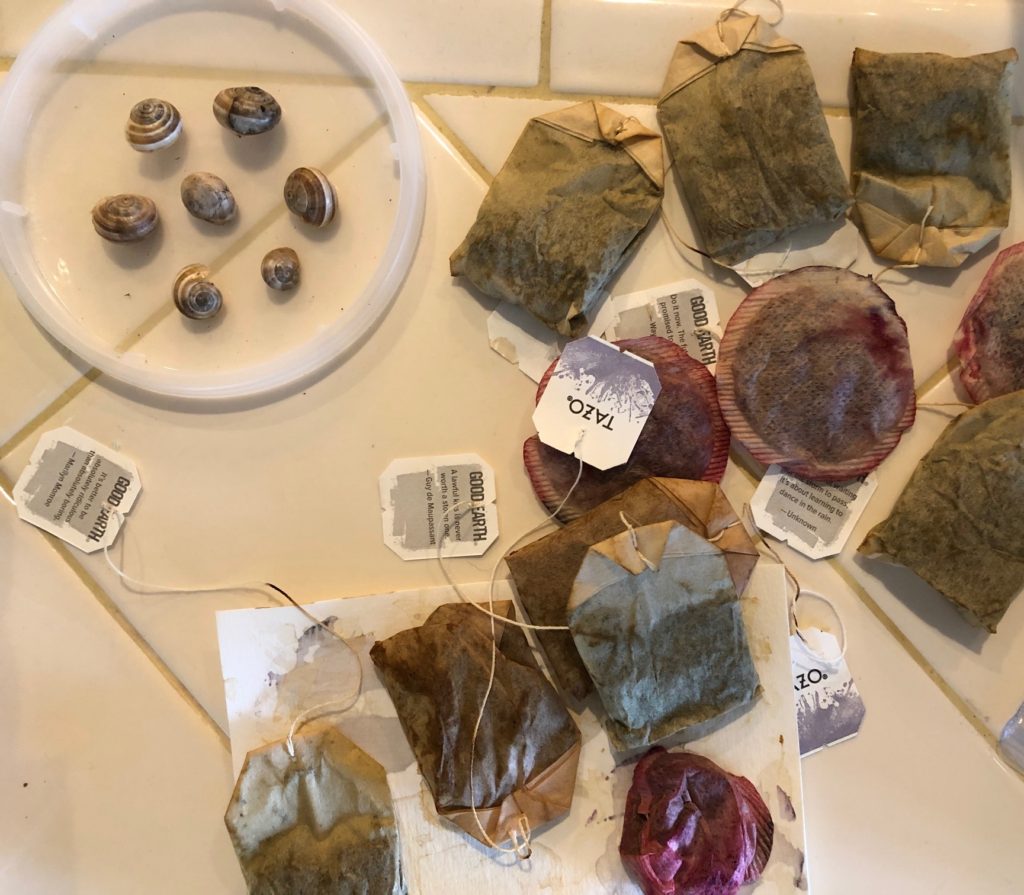 Monday 5/11
* C left this morning. She made it home okay – just before heavy rain hit.
* ESL Book Club – Meanwhile, Back at the Ranch
* Cut 200 face mask filters from paper shop towels.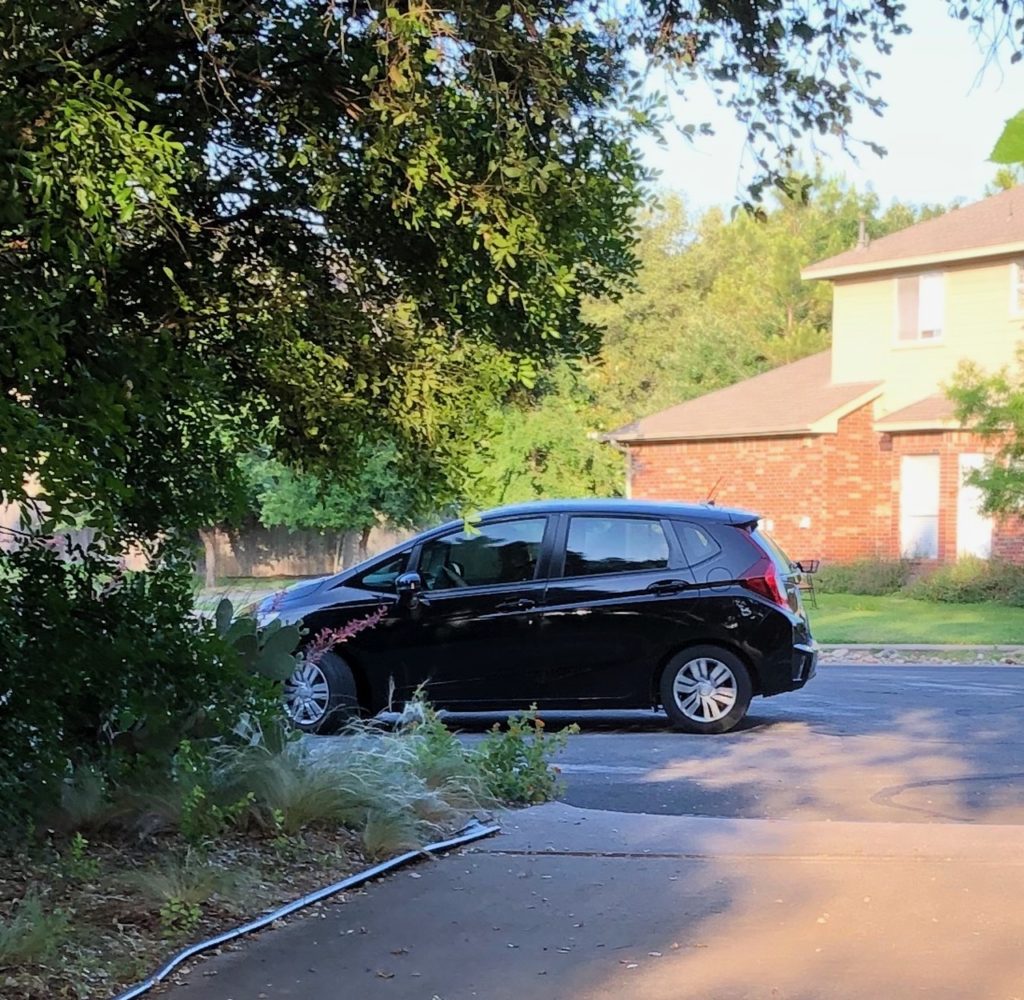 Tuesday 5/12
* Rainy, stormy day so no outside walk today.
* Church book group started reading Loaded about the 2nd Amendment. Zoom discussion.
* Backgrounds of those participating in the Senate hearing about Covid-19 are interesting and telling. Lamar Alexander has a wonderful backdrop with beautiful dog sleeping on its bed as well as his lovely room. He obviously wants all of this in view as he has positioned himself to the very edge of the screen.
Wednesday 5/13
* Thunderbirds flew over Austin today to honor health care workers. Expected to see them from our neighborhood, but it was a bust.
* Grocery delivery
* Neighbor gave me masks to take to TX Oncology.
* Nice evening walk.

Thursday 5/14
* I told our ESL students today that meeting on zoom is like attending Hogwarts. We all gather in the Great Hall. Once everyone is there, the sorting begins. The sorting hat (zoom algorithm) sorts us into houses (breakout rooms). Sometimes I do a spell that makes someone disappear from one room and reappear in a different room. It's magic!
* Matthew McConaughey has made some PSAs to encourage everyone to wear a mask as a badge of honor. All right, all right, all right!
* Flamingos on my walk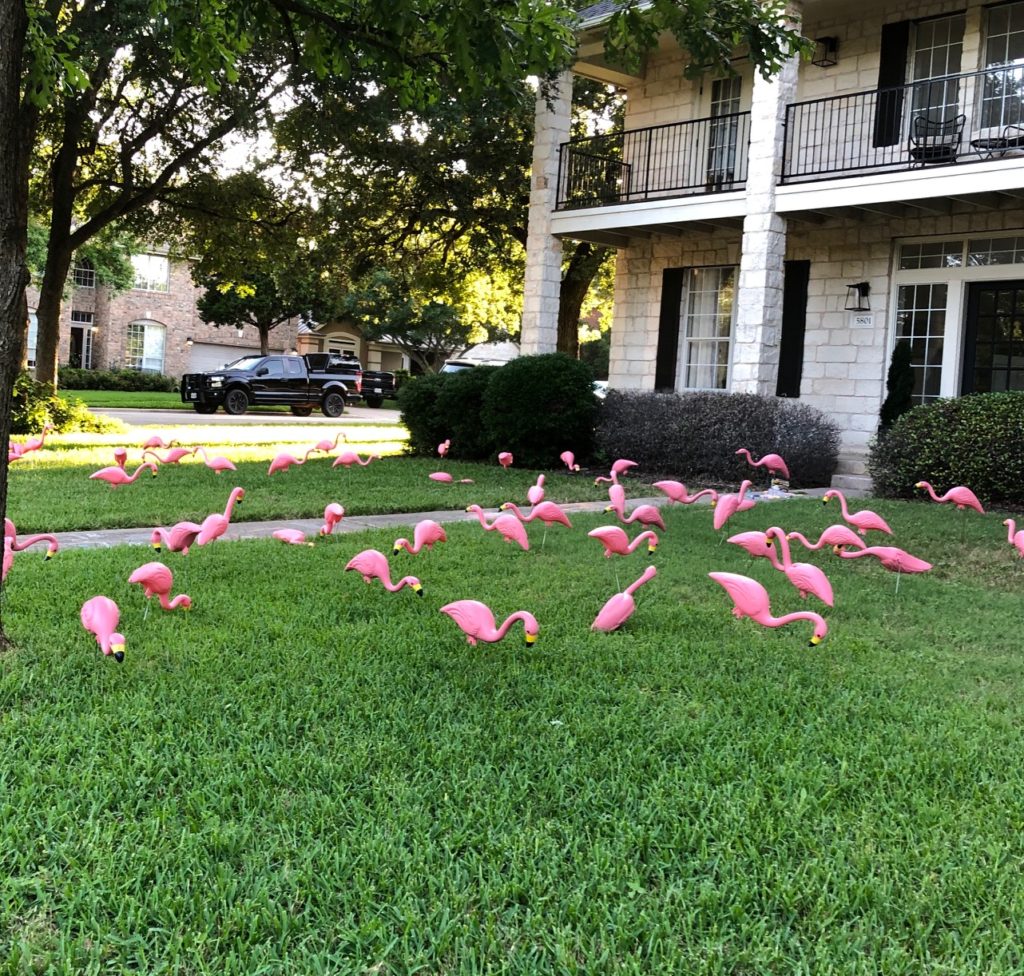 Friday 5/15
* Assortment of weird fungi growing in the olive tree pot.
* Made Peasant Stew – good!
* Stormy night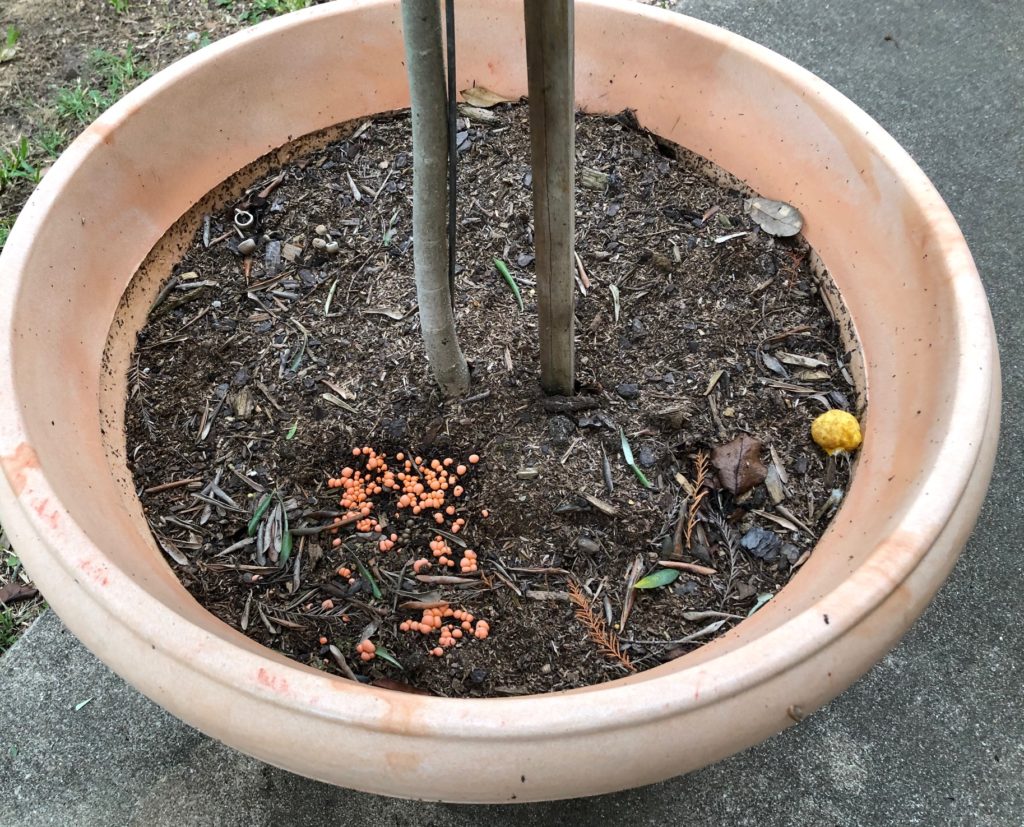 Saturday 5/16
* Doing some family history research.
* I'm trying to keep my head up and be hopeful, but I guess we are "OPEN" now, so all bets are off:
-Two days ago neighbors two doors down had a pool party for for their daughter.
– Husband has been to Sam's a couple of times the past few weeks. He went today and the carts were no longer being wiped down, the hand sanitizer station by the door was gone, and masks not required for entry. He told an employee before he left that he would not be back. Then he tried to go to both Home Depot and Lowe's to get a couple of plants – you don't have to go inside the store. Nope! Lots of people not distanced and unmasked. He didn't even get out of the car.
– Saw a couple of gatherings on my walk this evening. The most troubling one was 15-20 teenagers. Mostly in chairs in a circle, but not distanced, no masks, someone sitting on the ice chest – and that's just what I could see from the other side of the street between the many vehicles parked on the street.
I am not hopeful. We have met the enemy and it is us.
* Zoom meeting about R, an asylum seeker some members of the church have agreed to help.

Wear a mask and stay safe!