I'm on a mission to identify the immigrant ancestors in my family and my husband's family.
These are the questions I'm asking:
* Who were our ancestors who first immigrated to the United States?
* How many of them have I already identified?
* Did the family follow a pattern of family reunification (what is being described negatively as chain migration) with one person or family arriving, getting settled, and sponsoring a family member or family unit?
* Can I determine (or make a good guess) about why they left their native country?
* How might our ancestors have fared if a merit-based policy had been in place at the time?
It was easy – so easy! – to identify the immigrant ancestors in my Grandmother Eveline's line. Her parents! Joseph Coates. Mary Ann Harris. Mary Ann's parents William Harris and Celia Jenkins. Easy peasy.
Turning to the line of Eveline's husband, my grandfather Thomas Hoskins – I can only identify one: George Westfall (or Westall), my 4th great-grandfather.
"History of Perry County, Ohio" written in 1838, includes a biographical sketch of John W. Westfall, grandson of George.
" … George Westall, was born in London, England, and after a 42 days voyage, full of peril, landed in Rockingham county, Virginia, in time to serve in the Continental army as a drummer."
Sometimes you have to take these county history bios with a grain of salt, but I tend to believe the naming of a grandparent as an immigrant. I looked some yesterday for a record of George serving as a drummer in the Continental army, but haven't come up with anything to verify that yet.
It was finding transcribed letters online between George's daughter, Hester Jane Westfall (my 3rd great-grandmother) and her sons that gave me the genealogy bug years ago. Thank you, Hester Jane and whoever kept those letters for posterity!
The rest of the immigrant ancestors in my grandfather Hoskins line are a mystery to me.
3rd great-grandfather John Franklin Bryan (married to George Westfall's daughter) was born in 1794 in VA.
I have a 4th great-grandfather Jones Stokes born about 1775 in VA.
And I have a 3rd great-grandmother Mary Keeling born about 1794 in VA.
It's the end of the line for now identifying the immigrant ancestors in my mother's family line.
So a review of my mom's family for immigrant ancestors yielded two "recent" coal mining immigrant families from England, some folks born here before 1800, one "confirmed" immigrant who may have arrived young enough to be a drummer boy for the Continental Army, and a bunch of unknowns.
Many of these families arrived before there was a formal immigration/documentation requirement.
I have one old photo from this side of the family: Jones Stokes' granddaughter, Sarah Stokes. She was my 2nd great-grandmother.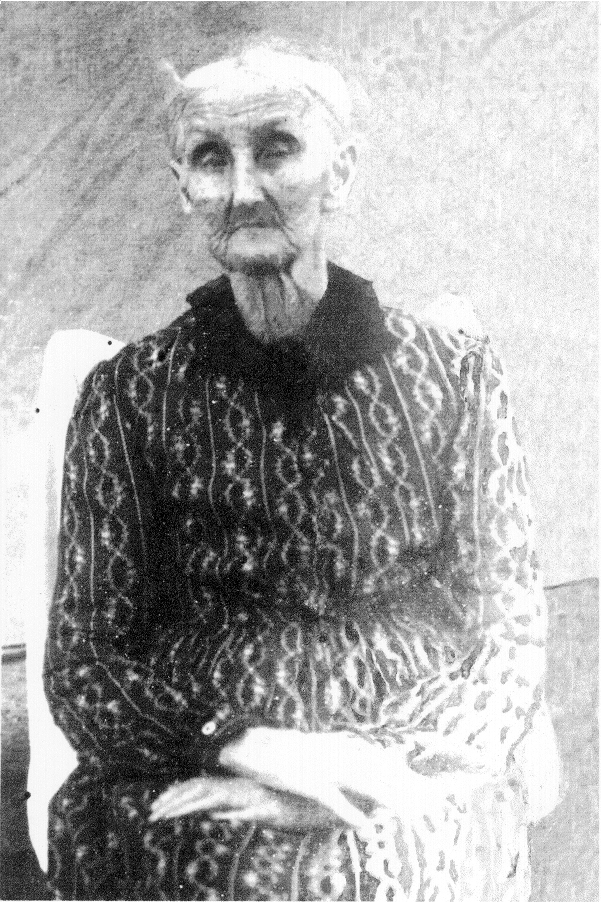 The search continues …
Previously:
Who were the Immigrants?
Who were the Immigrants? #1 Joseph Coates
Who were the Immigrants? #2 Mary Ann Harris, #3 William Harris, #4 Celia Jenkins