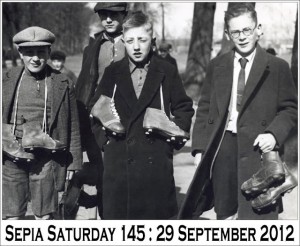 Sepia Saturday provides an opportunity for genealogy bloggers to share their family history through photographs.
Four pages of my Grandmother Abbie's photo album are devoted to various configurations of family in photos taken on the same day. According to the back of one photo, the pictures were taken on Father's Day (June 16), 1946 at First Baptist Church in Iowa City, Iowa.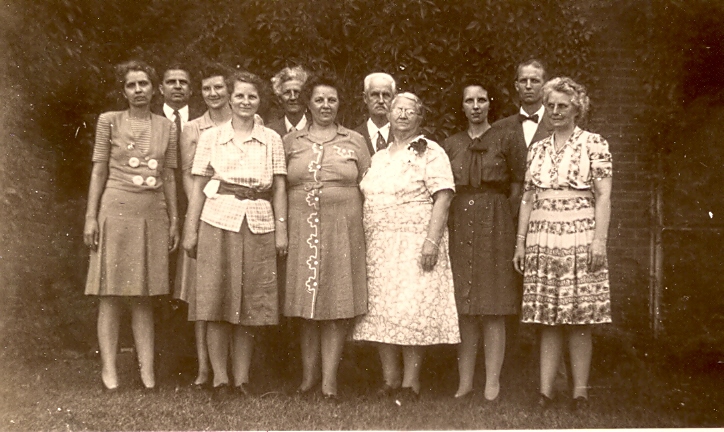 This first picture is of my grandmother's family of origin – 6 girls, 3 boys, and 2 parents.
Another picture was taken of just the six sisters, who have all lost their legs.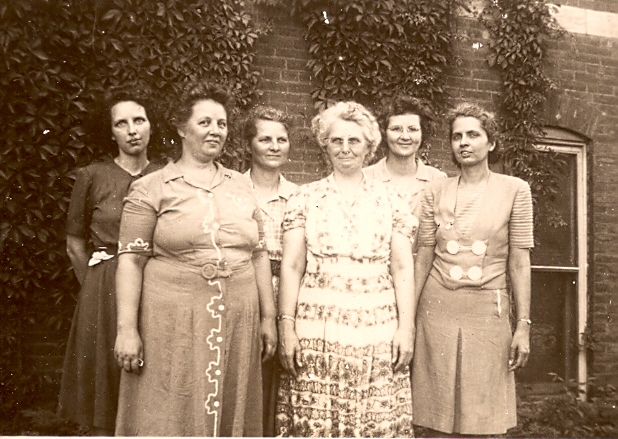 My grandmother seems to find this amusing.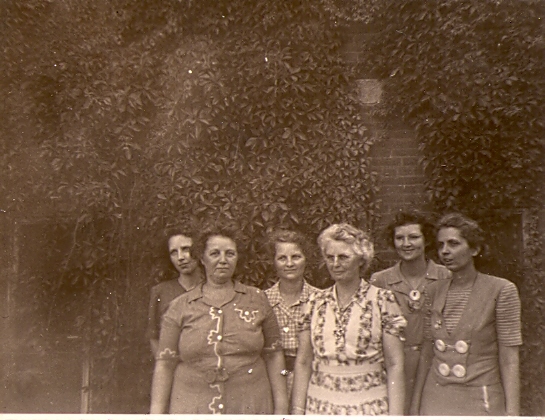 Not so happy now that they have all nearly disappeared.
If another picture of the six sisters was taken that day, we might mistake it for a picture of the vine-covered church building.
Please visit other bloggers who participate in Sepia Saturday. It's always interesting!
I've shared a bit about my grandmother, Abbie Elizabeth Webber, and her brother, Fred Myron Webber, previously. Feel free to click their tags and get to know them.