Sepia Saturday provides bloggers with an opportunity to share their history through the medium of photographs.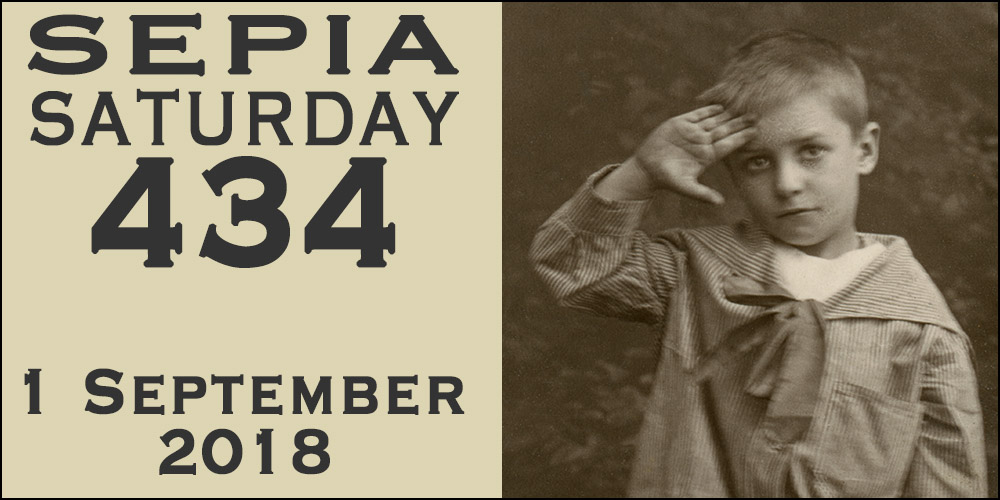 This saluting boy had me thinking "military" as a response and I was reminded of a photograph of my great uncle in uniform. Although obviously much older than the boy in the prompt photo, Uncle Norman has such a boyish appearance in the photograph.
John Norman Webber, who went by his middle name, was the eldest of nine children born to M. D. and Dorinda Strange Webber. He registered with the Jefferson County draft board in Fairfield, Iowa on September 12, 1918. Norman was 19, just a couple of weeks shy of his 20th birthday.
A report of the Adjutant General of Iowa provides scant information about Norman's service in the Iowa National Guard.
1. He enlisted a few weeks after registering for the draft – on October 7, 1918.


2. Norman was first assigned to the Machine Gun Company, 4th Infantry.

3. He was transferred to Headquarters Company January 23, 1919.


I guess Headquarters Company was organized before it was "federally recognized."
4. And one little bit of information regarding an inspection of Headquarters Co. in 1920.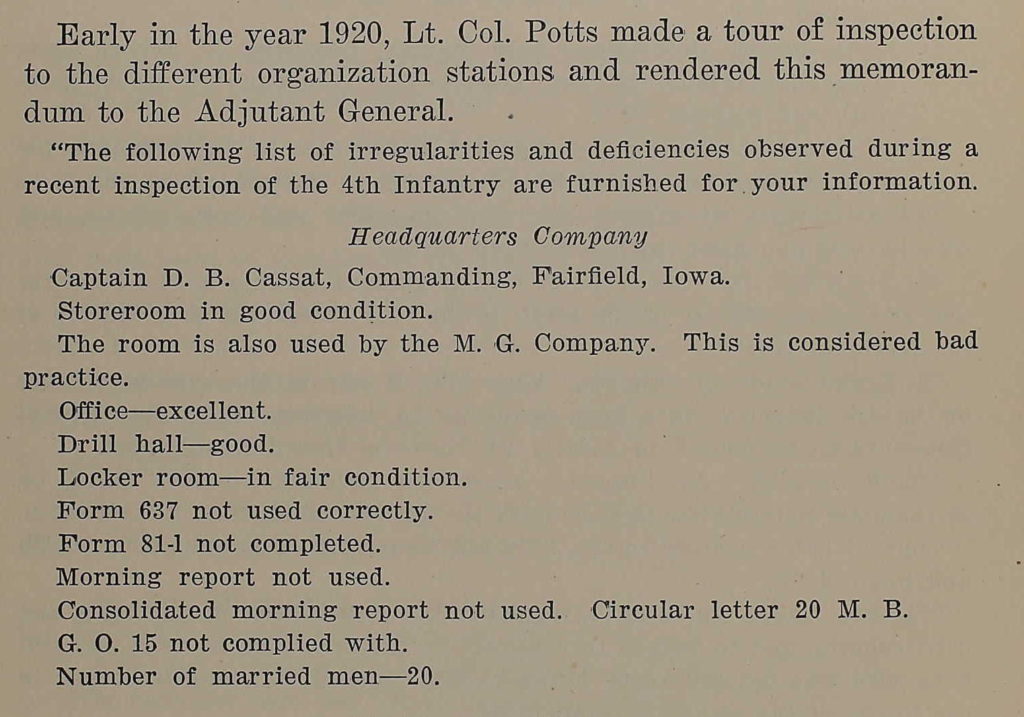 Norman was not among the 20 married men. That first notation regarding Norman's service states that he was promoted on May 25, 1920. That's all I know about Uncle Norman in the National Guard during WWI.
Although Norman did not see combat and did not even leave his hometown (from what I can determine), his younger sister Hattie, who would have been about fourteen when Norman began his service, wrote a poem that expressed her thoughts about seeing Norman in uniform.
OUR SOLDIER LADDIE
Late in the fall, when the apples
             Are turning a beautiful red,
And the leaves of all sizes and colors
             Are drifting down from o'er head,
When a boy in overalls and shirt
             Stood looking down the street,
He heard the sound of music,
             And the tramp of soldiers feet;
He waited for the company,
             And bravely stepped in line;
His face was bright as the morning,
             His eyes were blue as the sky,
His cheeks were like spring roses,
             He was a catch for any eye.
So, late in the fall, when the apples
             Are turning a beautiful red,
Our laddie is marching away to war,
             With the stars and Stripes  o'erhead.
                        By Hattie Webber
Hattie sent a copy of her poem to her grandmother with the following note on the back:
"Grandma, I wrote this when Norman enlisted and do not know whether I sent it to you or not.   Papa say it is'ent much but I like it anyway it is what I thought at the time.
I am getting along nicely in school I think.  Abbie is better now and expects to go to work tomorrow.
Well, I will close write to me some time     Lots of love to both        Hattie
Although I didn't get to spend a lot of time with Great Uncle Norman, he always impressed me as a gentle man, concerned with the "simple" things in life. He did not seem driven by want of material possessions nor by ambition. He and his wife might be called "minimalists" in today's jargon, although not really, because that term implies having some wealth but choosing to downsize – or furnishing one's home with a sleek and spare design aesthetic. Of course, these assumptions are based on the memories of a child who did not know the innermost motivations of her great uncle.
In learning this little bit about Uncle Norman's service in the Iowa National Guard, I was thankful that domestic service during a time of war was an option for him, for I wonder how he would have fared if he had seen combat.
Uncle Norman sometimes wrote down his thoughts or a little detail about his life. I'll close with something he wrote dated October 22, 1947.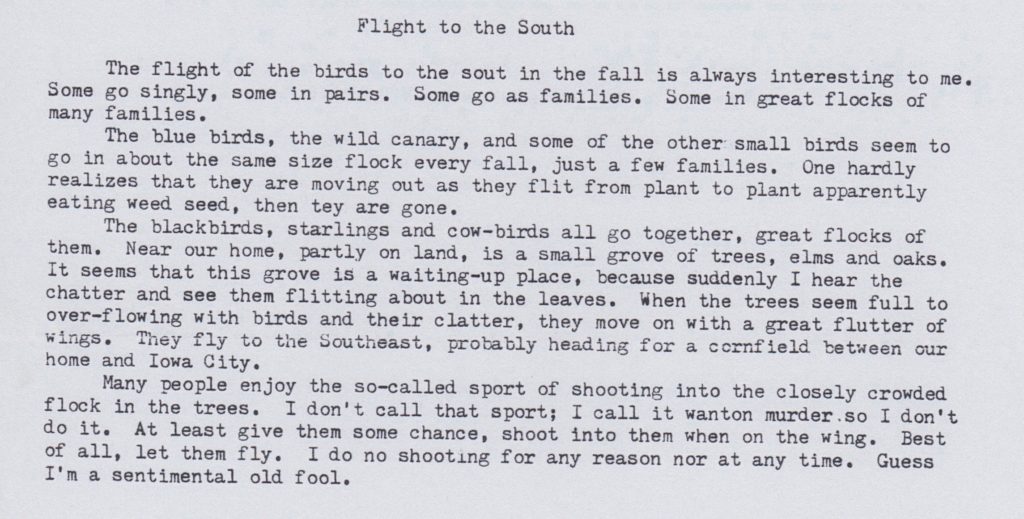 This is where I usually ask you to visit the other participants in Sepia Saturday and follow the links to what they have prepared in response to the prompt photo. Unfortunately, the links are not there today, but you can access several from the sidebar on the blog or in the comments. Hopefully all will be back to normal by next week.
World War I Draft Registration Cards, 1917-1918, Registration State: Iowa; Registration County: Jefferson; Roll: 1643119, obtained at ancestry.com
U.S., Adjutant General Military Records, 1631-1976 obtained at ancestry.com