David Letterman used to do a sketch called "Is This Anything?" The curtain would rise on an individual or group performing an unusual stunt, then Dave and Paul Shaffer would discuss whether the act was "something" or "nothing." I can imagine my children playing a version of this sketch as they go through the contents of our home sometime in the future. To help them with this task, I will randomly select something in our home and answer these questions: What is this and is it a family thing? Then they can decide if it is "something" or "nothing."
My mom and step-dad received these plates as a wedding gift. They document the date of their wedding and the creation of a new family – which included me.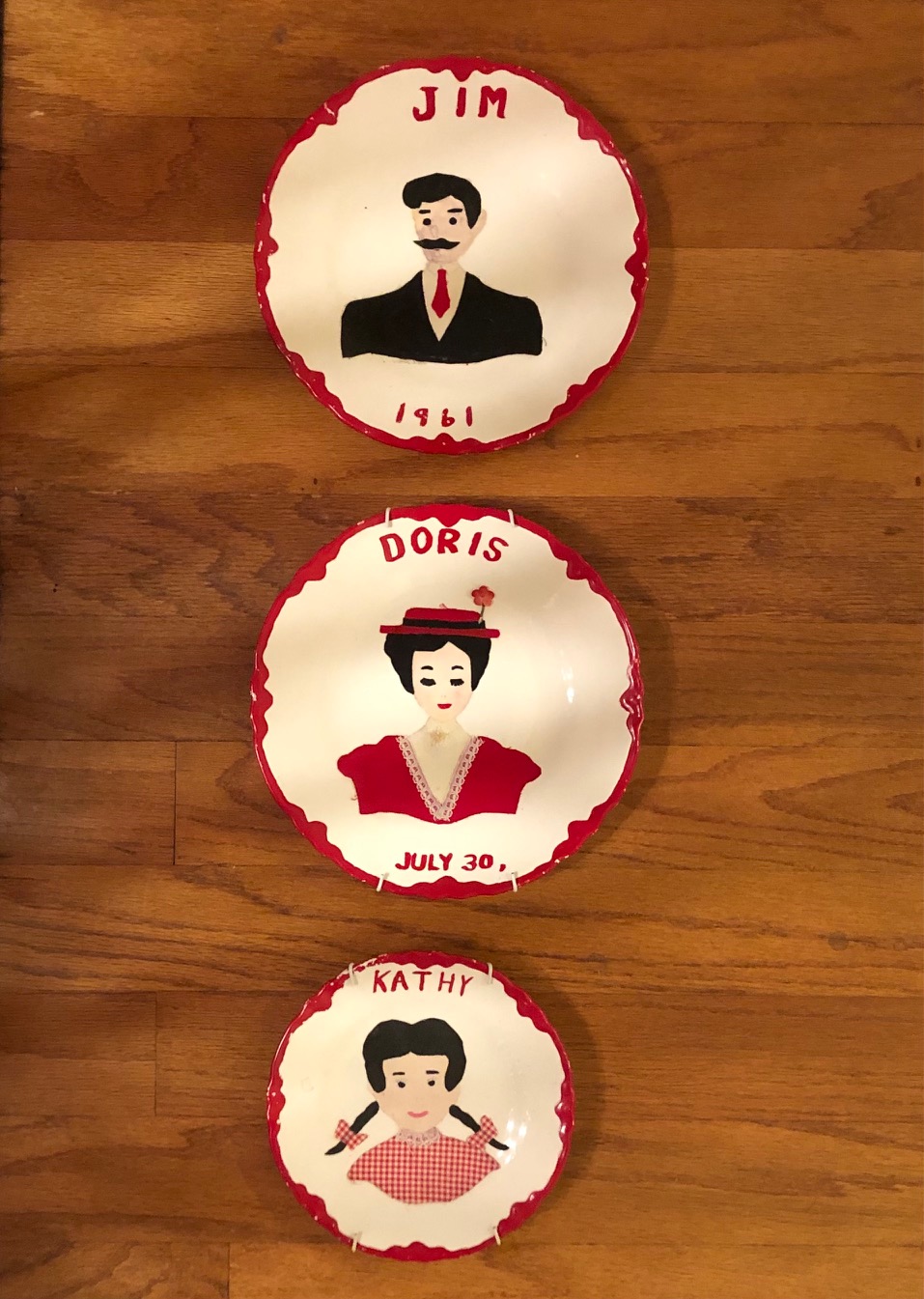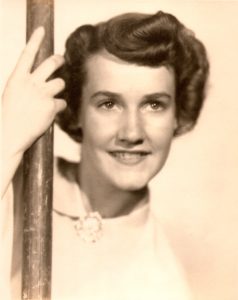 The adults are represented on the large plates and I am represented on the smaller plate. We don't look anything like these representations – me with blond hair and dad with no mustache nor that much hair. Mom looked the most like the picture that represented her.
I see now that I put the plates out of order when I took the photo. Oops!
Someone made these for us. The people and clothes are cut from fabric and lace and glued in place. Details are painted on, as are the date, names, and border. Unfortunately, the crafter did not sign their work.
I don't remember in what house these were hung (we moved several times), but I'm guessing at least our first home. The painted borders have some scratches from the plate holders. I keep thinking these would be cute hung over the bay window in the breakfast nook, but I haven't done it.
Is this a family thing? Yes, I think they qualify as a family thing.
Are they something? I think they are cute and appreciate a wedding gift that acknowledged me. But ultimately, I guess whether they are something will be decided by our kids.