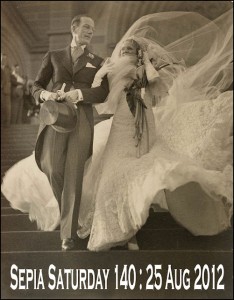 Sepia Saturday provides an opportunity for genealogy bloggers to share their family history through photographs.
Today's prompt reminds me of a Fred Astaire movie. Top hat. Tails. Flowing gown.
No Fred Astaire or Ginger Rogers among my photos. Instead, I decided to focus on the bouquet. Are those calla lilies? I thought there might be at least one calla lily bouquet among the photos of my husband's families. You'll have to tell me if they are or not. I'm no expert.
Now that I am sharing these pictures, I realize how little information I have recorded for my husband's family. How embarrassing! So we'll just focus on the photographs.
This beautiful couple is my husband's grandparents. The photo was hand tinted and the flowers highlighted. Not sure about the part that seems to hang over the side. Maybe the picture has faded and left this mystery where there was once more bouquet?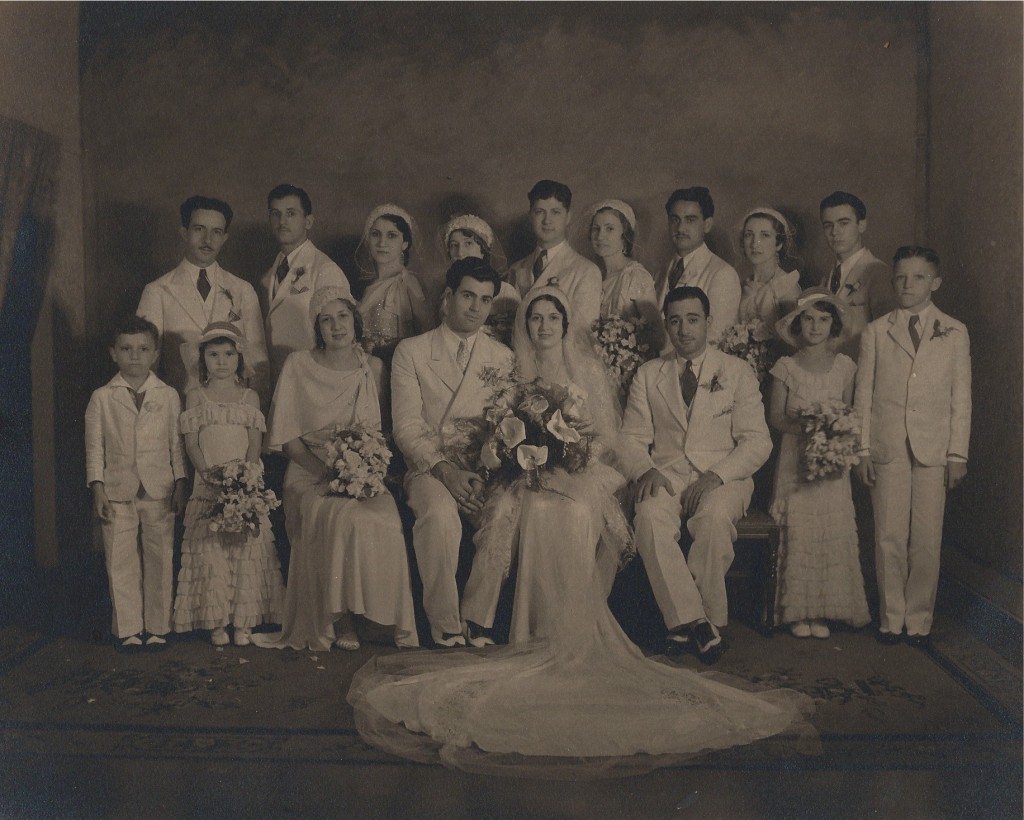 And here is the wedding party. The only person I can identify off-hand is the woman on the other side of the groom. She is Angela's sister, Rosie. Lots of large bouquets.
I had to add this picture of Joe and Angela because I think it is so sweet and romantic.
To see what others have done with this photo prompt, head on over to the Sepia Saturday Blog.