Could it be? Sky King? The flying cowboy?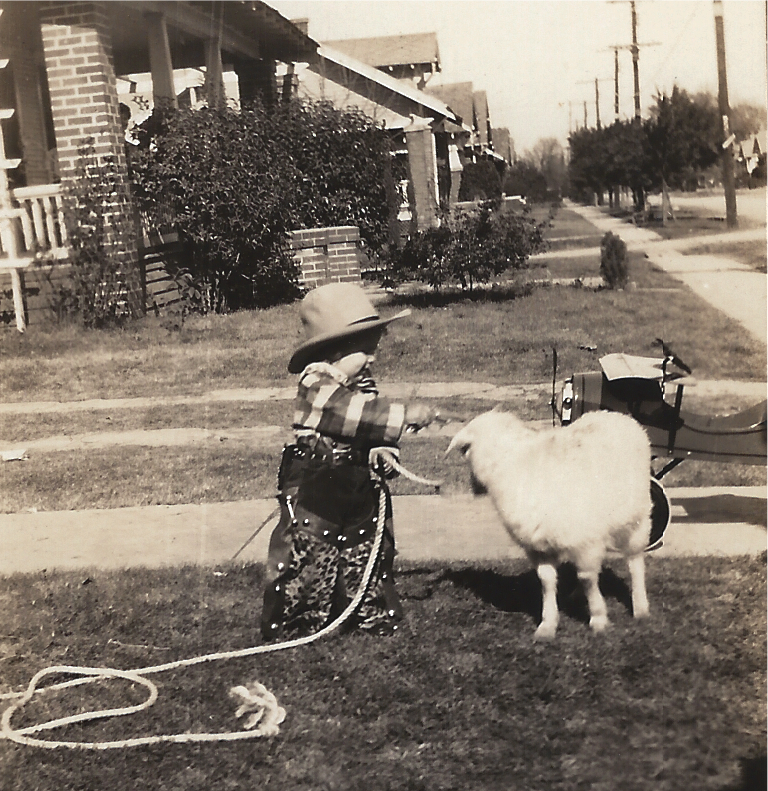 Looks like he has this case tied up. That wooly bandit was up to no good, but his criminal ways have been put to an end!
Well, okay … it's not really Sky King since Sky King didn't hit the airwaves until 1946 and this photo was taken about 1930. But maybe, just maybe, the radio and television shows were based on the childhood exploits of my father-in-law, Martin Morales. Here's a day in his life – his 2nd birthday seems like a good guess to me.
Martin was a busy cowboy that day. He arrived in a blur in his speedy airplane.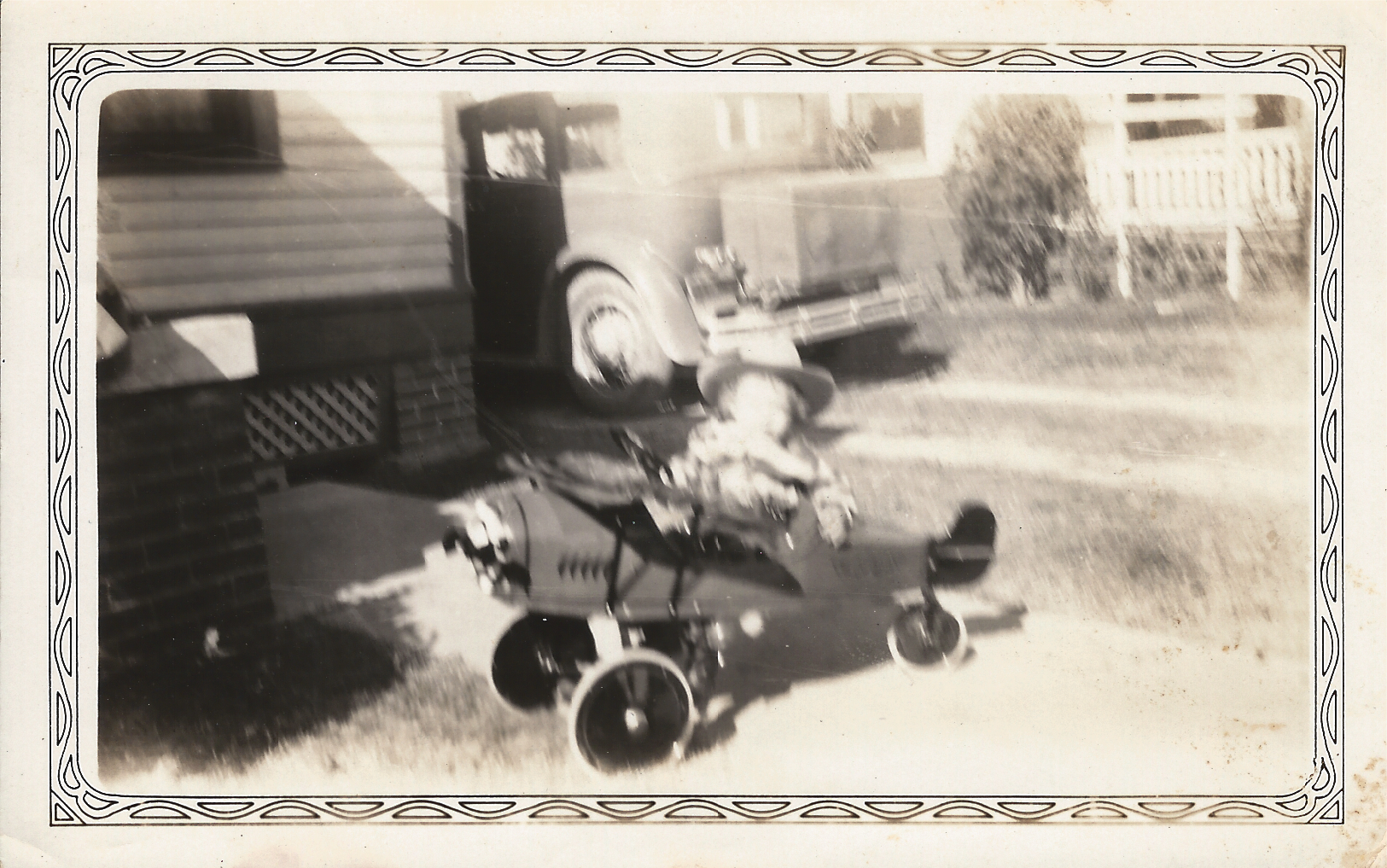 His cowgirl cousin met him at the ranch. They were ready for anything.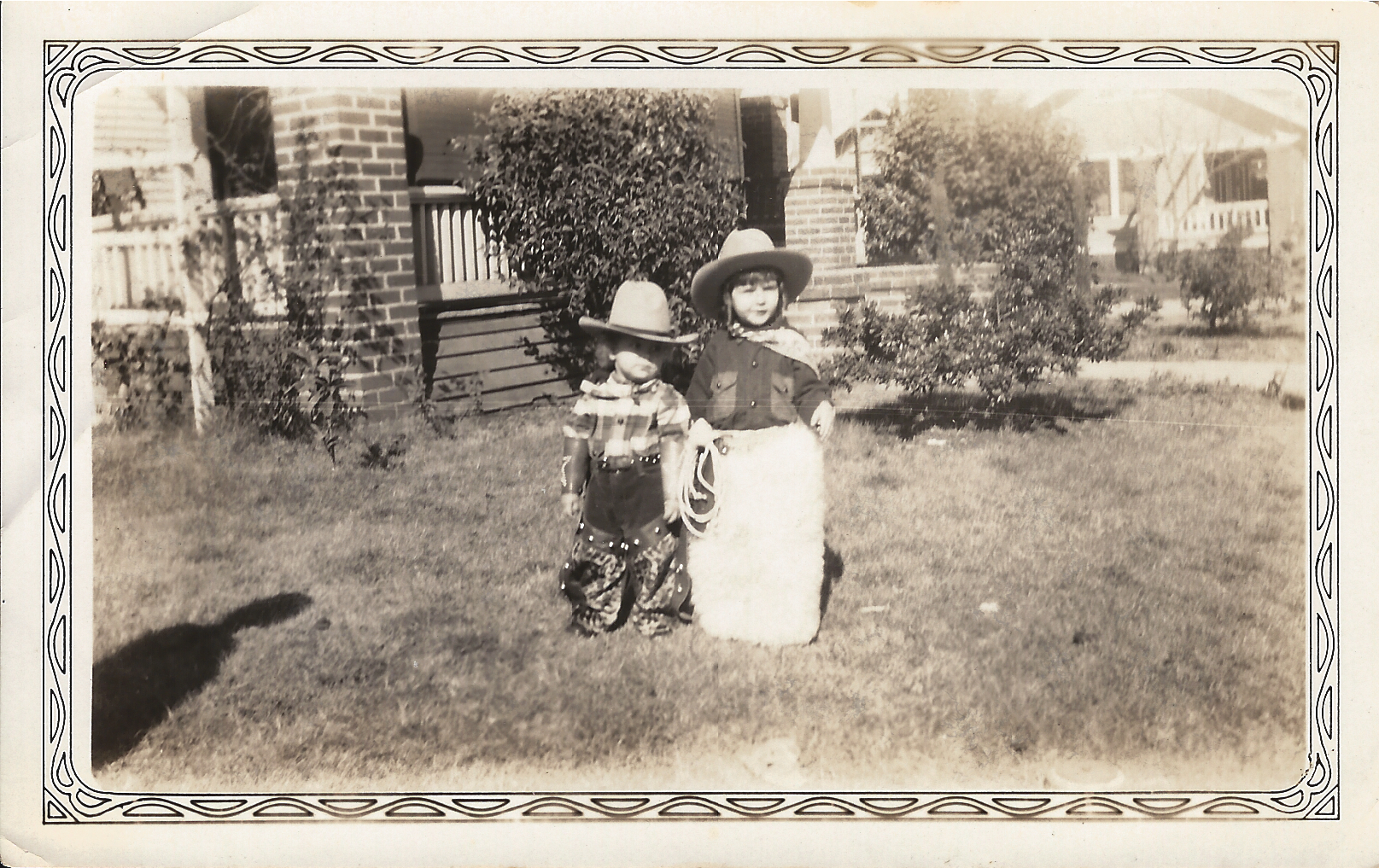 First there were chores to do out in the pasture.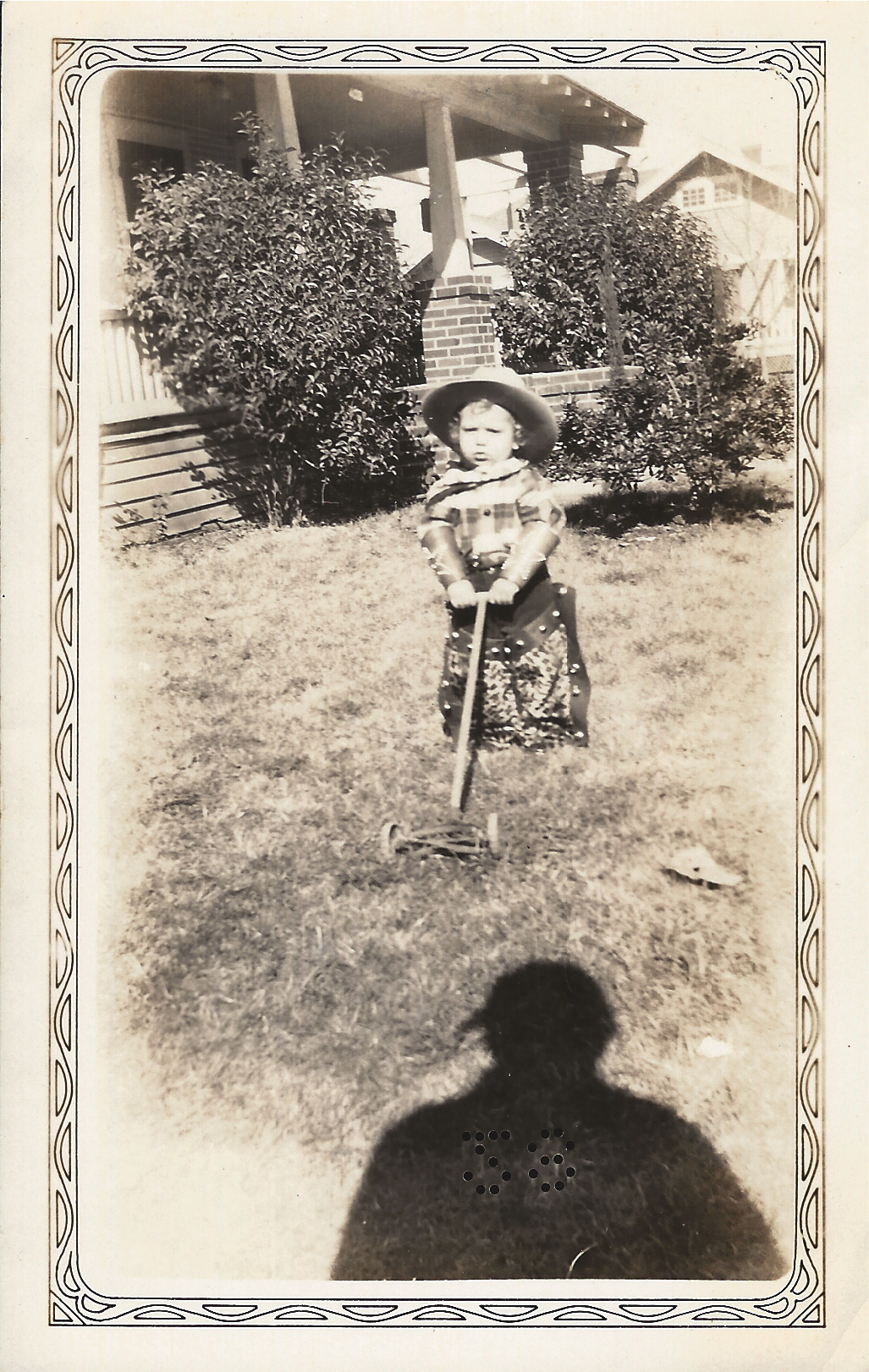 The horses needed to be lassoed and tended to.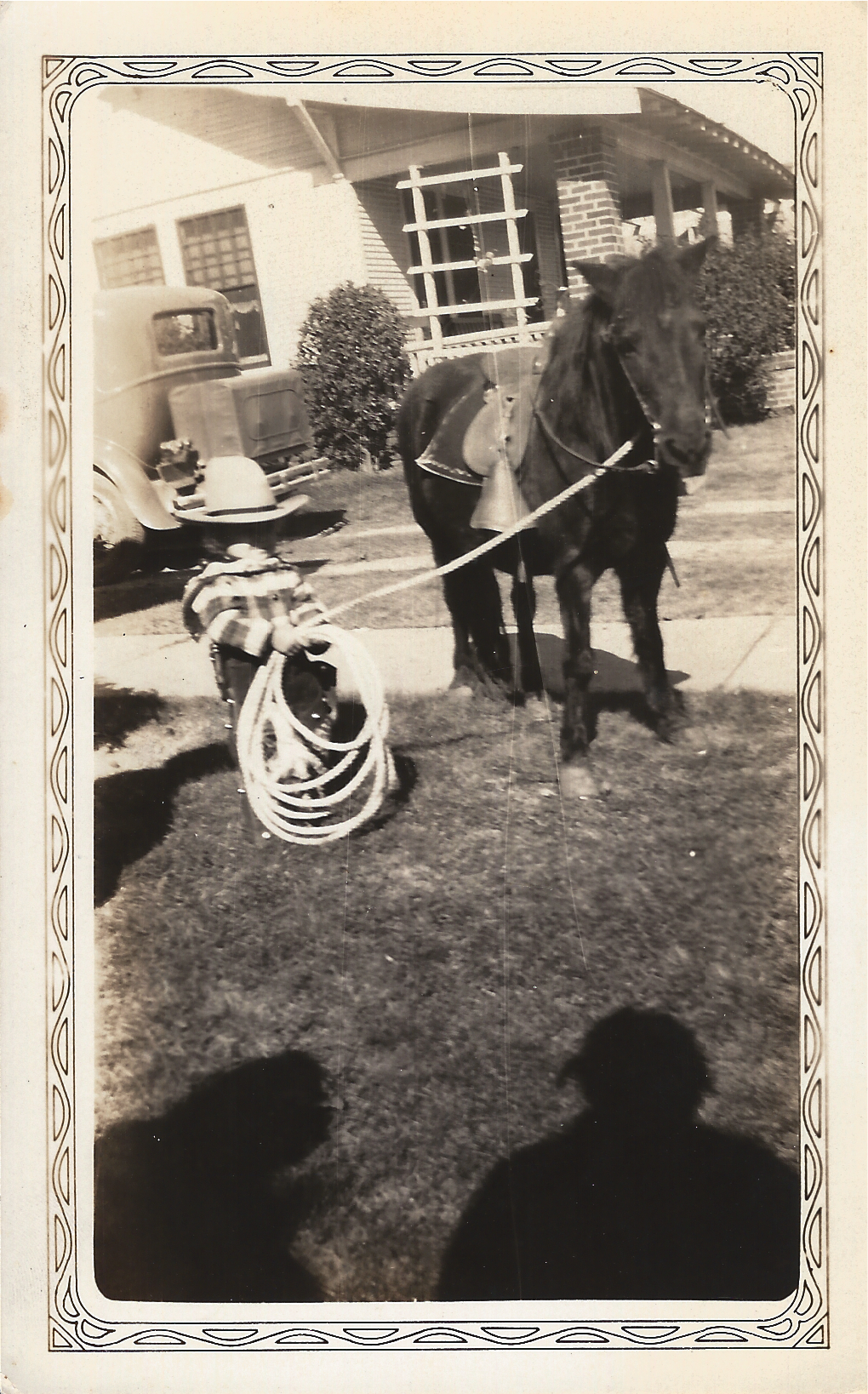 Wait! Who is this bad guy and what kind of mischief is he up to?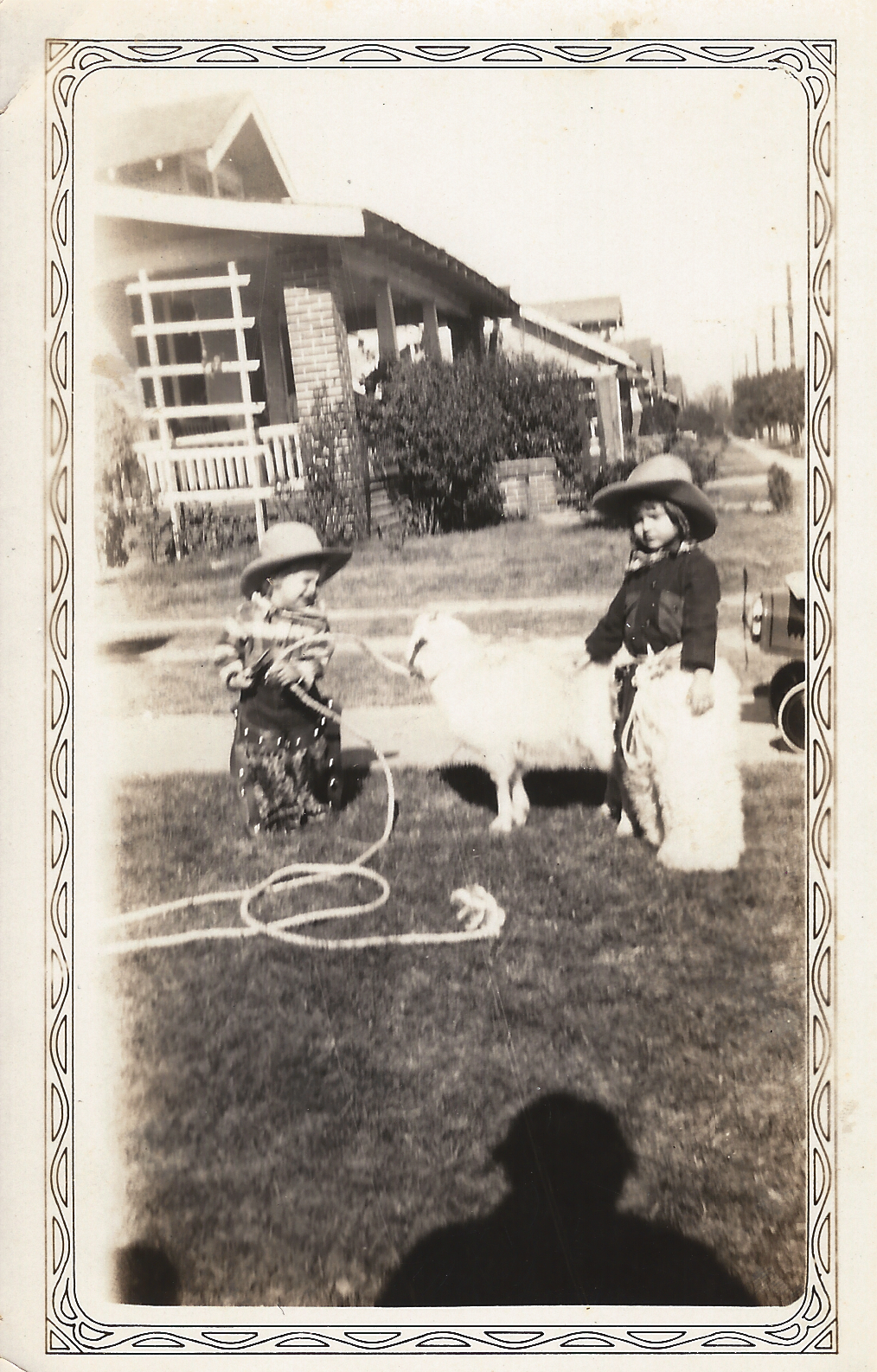 "I've got him covered. Call the sheriff!"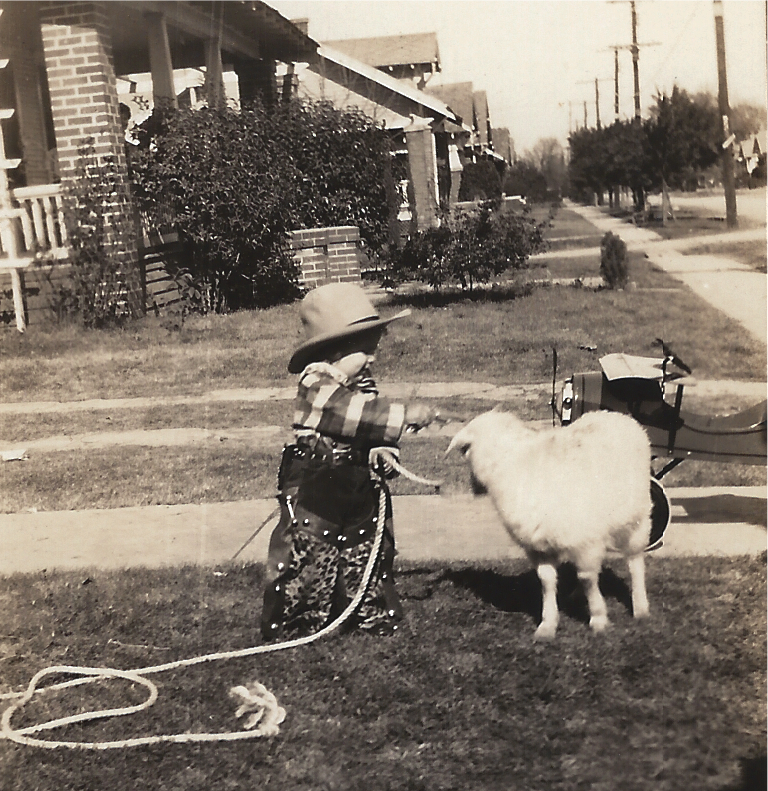 Let's head into town for some sarsaparilla. I could use a stiff drink!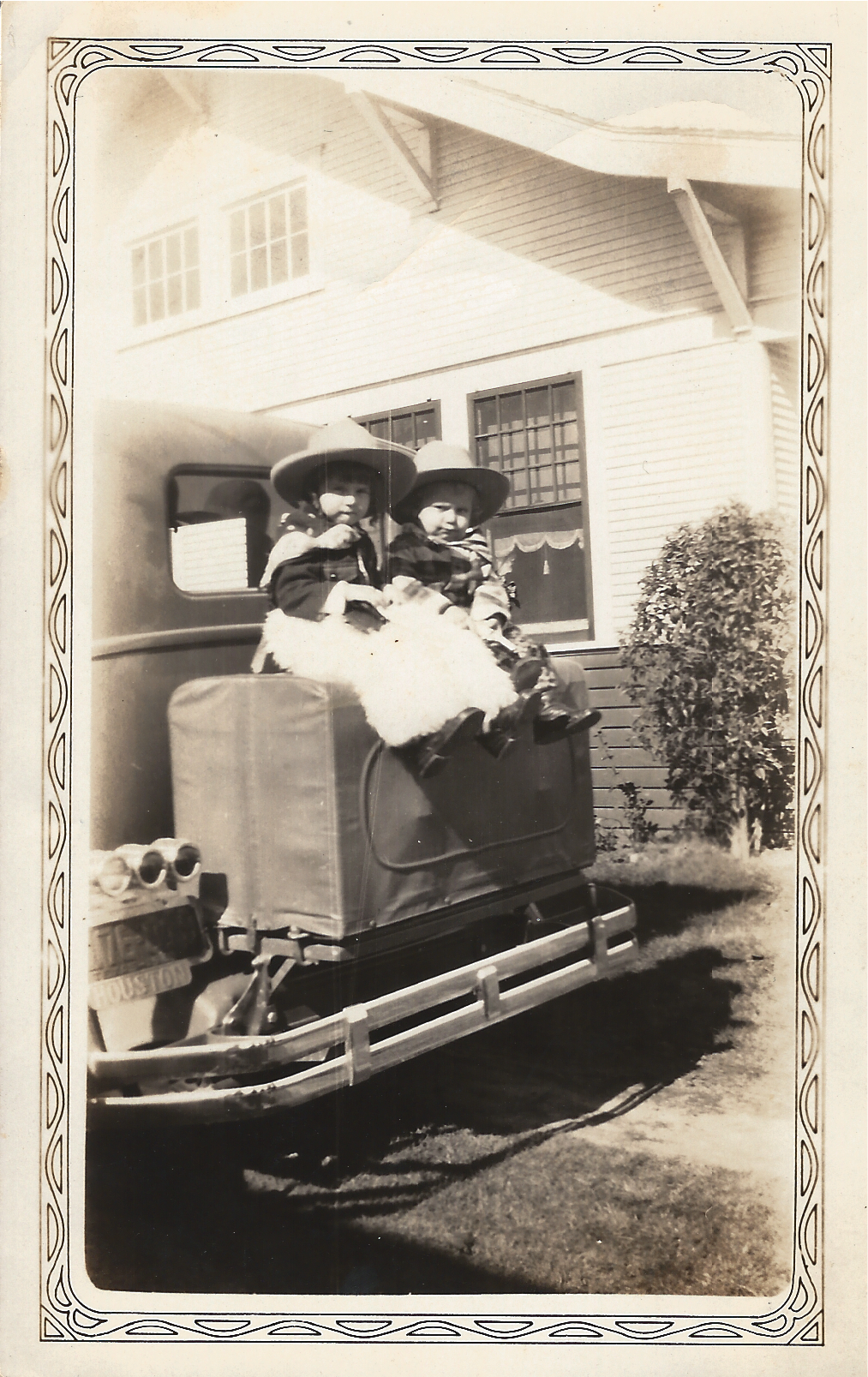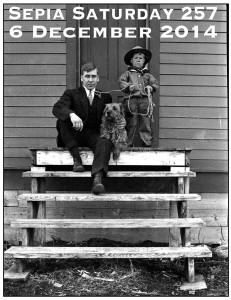 Golly, Friends, head on over to Sepia Saturday and see what the other kids are up to today!
Fellows and girls, you can watch an episode of Sky King right here!