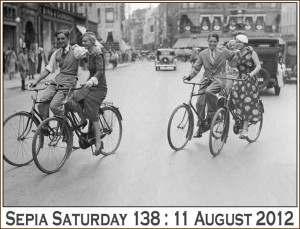 Sepia Saturday provides an opportunity for genealogy bloggers to share their family history through photographs.
I wonder how far these couples succeeded in riding arm-in-arm and in heels and a rather tight skirt?
This prompt provides me the perfect opportunity to share a couple of mystery pictures that were among my grandmother's photographs. My "couple" are a girl and a dog.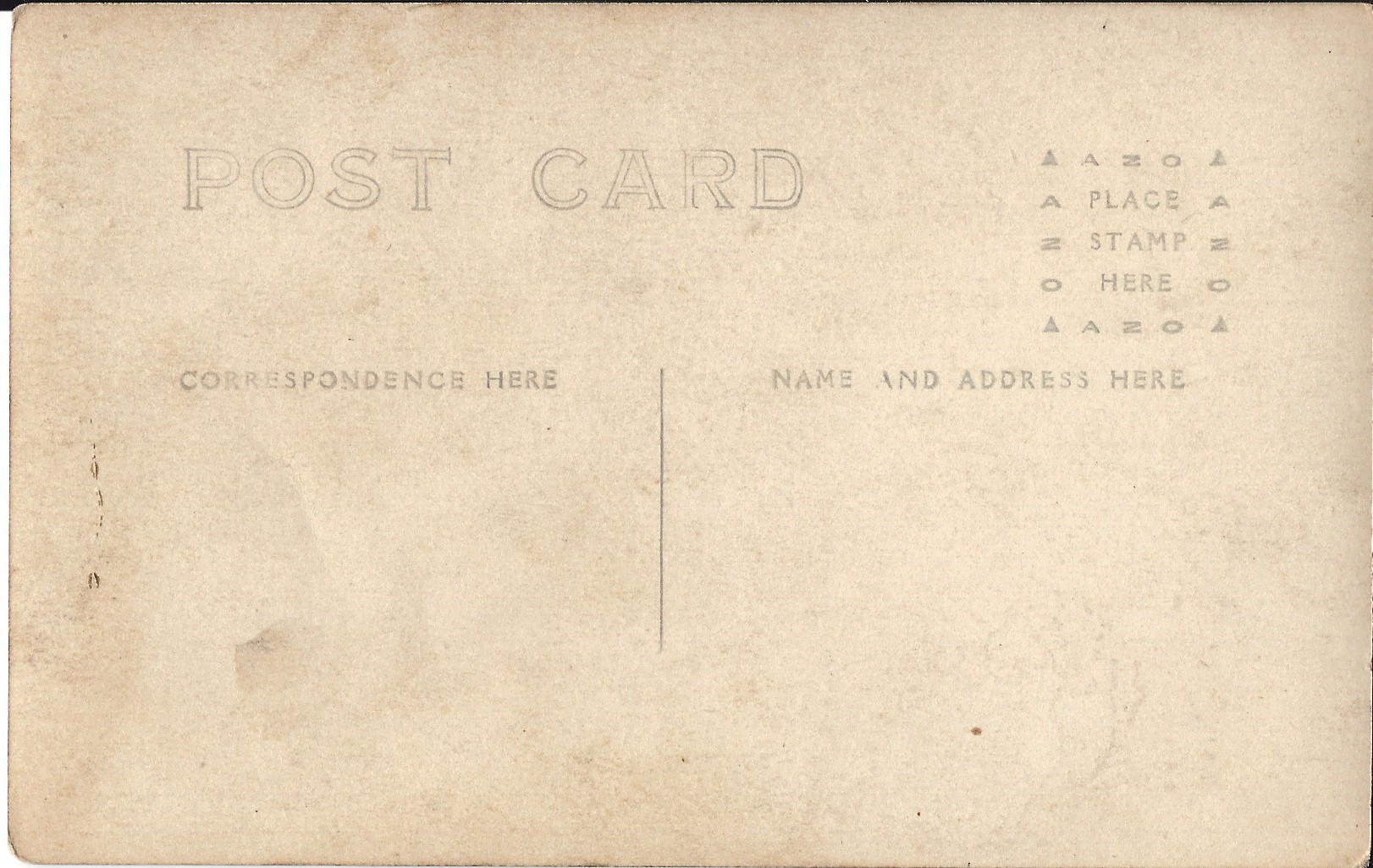 I have no clue as to the identity of this little girl or the dog. My suspicion is that these pictures were sent to my grandmother by her English relatives. My grandmother, Eveline Coates Hoskins, corresponded with several of her cousins and her aunts who lived in Durham, England in the early to mid 1900s. They often included photographs and postcards with their letters to her. The surnames of those she corresponded with are Coates, Elgey, Hall, and Dawson.
I don't know enough about postcards to know if the back of the postcard provides a clue as to its origin. Help, anyone?
Another possibility is that it is some family member in the U.S., or a neighbor. In either case, the location would likely be Mystic, Iowa or somewhere nearby. Our family names in Mystic, Iowa are Coates and Hoskins.
In any case, the dog looks like he has done this before.
You can find more lovely photos by following the link to the Sepia Saturday Blog.