I'm diligently scanning and rescanning photographs originally in the possession of my grandmother Eveline Coates Hoskins – the ones sent by her relatives in England. I have not yet been able to determine how this beautiful baby fits into our family tree.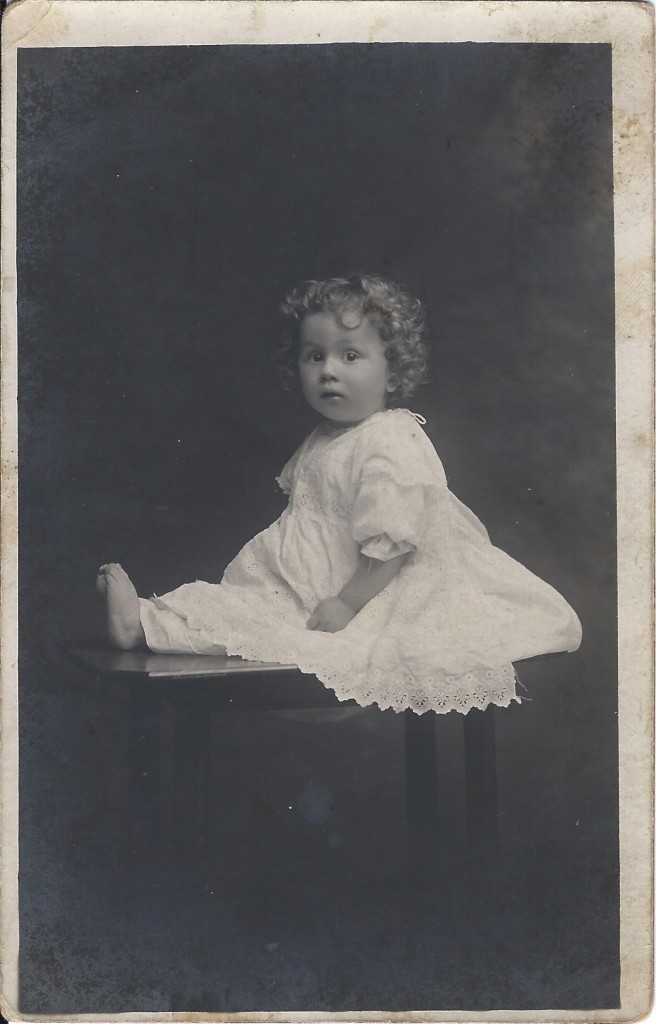 You know you want a closer look at those curls  … and that expression …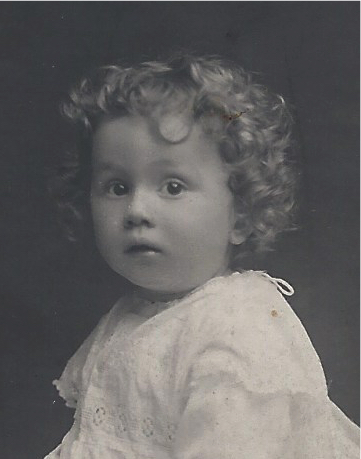 and those toes …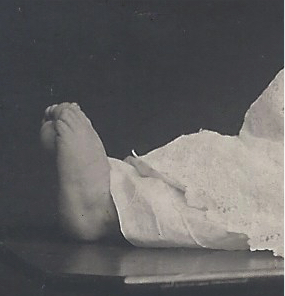 But who is this precious one? The back of the photograph provides a name and a date.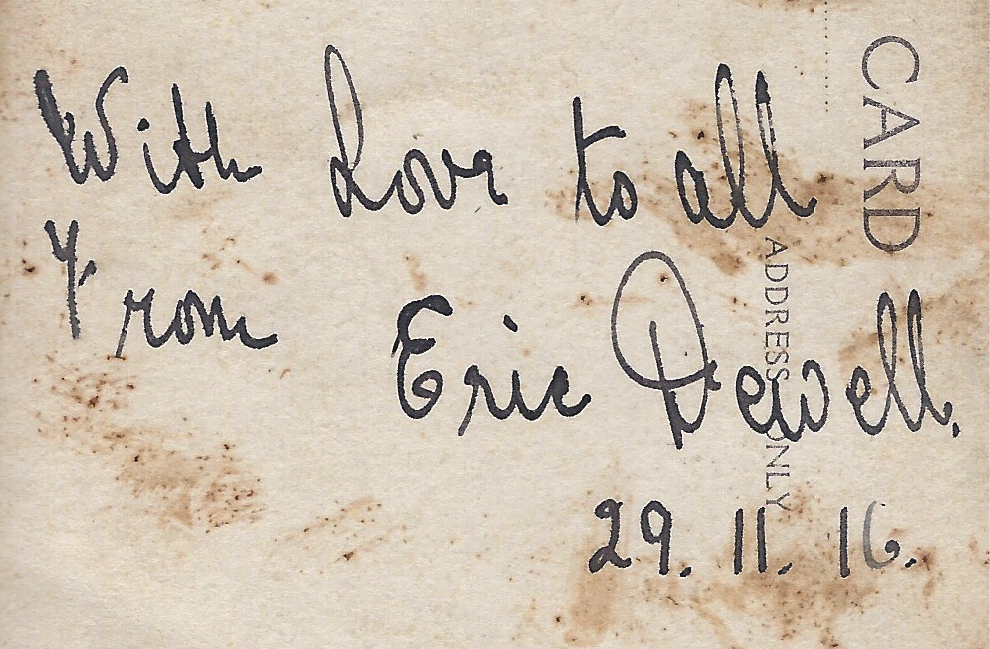 Hmm … I'm thinking the baby didn't sign this.
I haven't run across any Dewells in the family tree. No Erics either – in the event Dewell is a middle name.
As I was placing the photograph back into its page protector, I noticed something I hadn't noticed before (and there has been ample opportunity for noticing). The date and handwriting match the date and handwriting on the back of another photograph.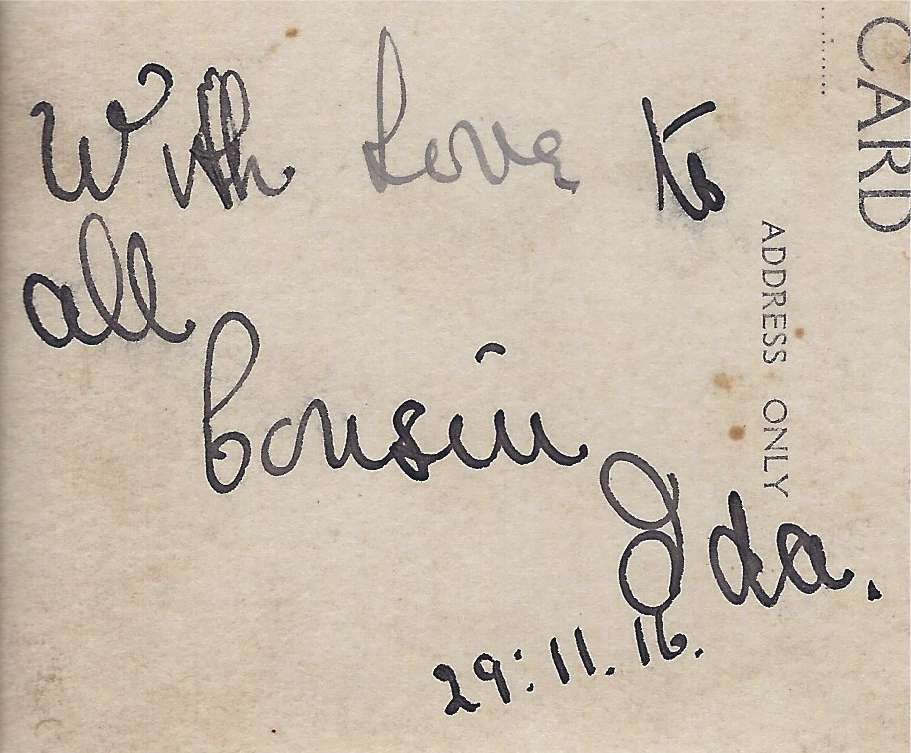 I know who Cousin Ida is. Ida Dawson is the daughter of Nellie (Mary Ellen) Coates Dawson and Robert Dawson. Ida was my grandmother's first cousin.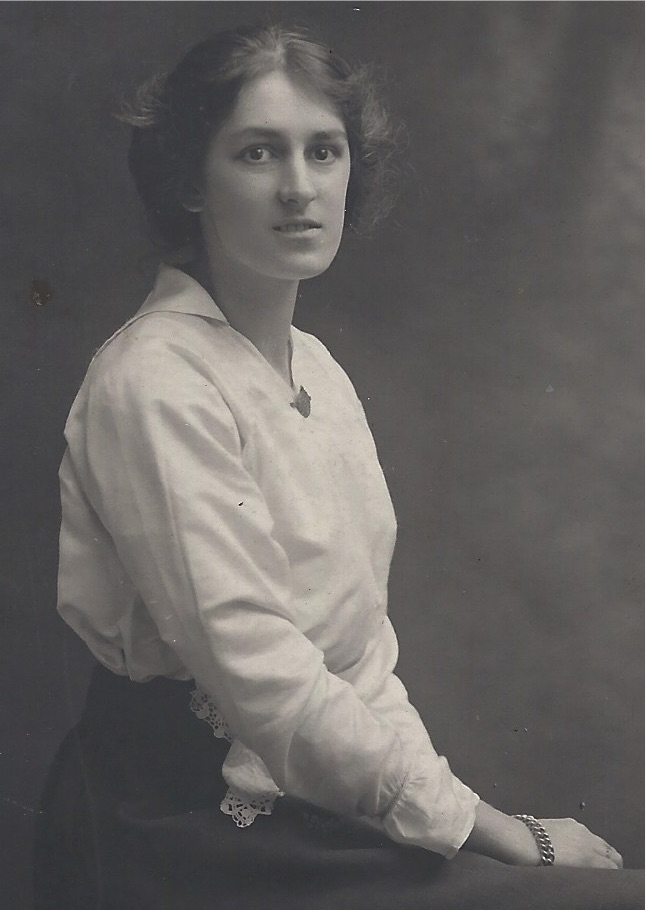 But who is Eric Dewell and what was his relationship to Ida? I'll keep looking, but I'm sending this out and hoping someone can give me a little help. I'd like to claim this little one as one of ours.