One of the fun things about going through an old Bible is finding little items tucked in between the pages. The Bryan Family Bible contained a few such treasures. I'm sharing just one of them today – a strand of blonde/light brown hair wrapped with a piece of thread.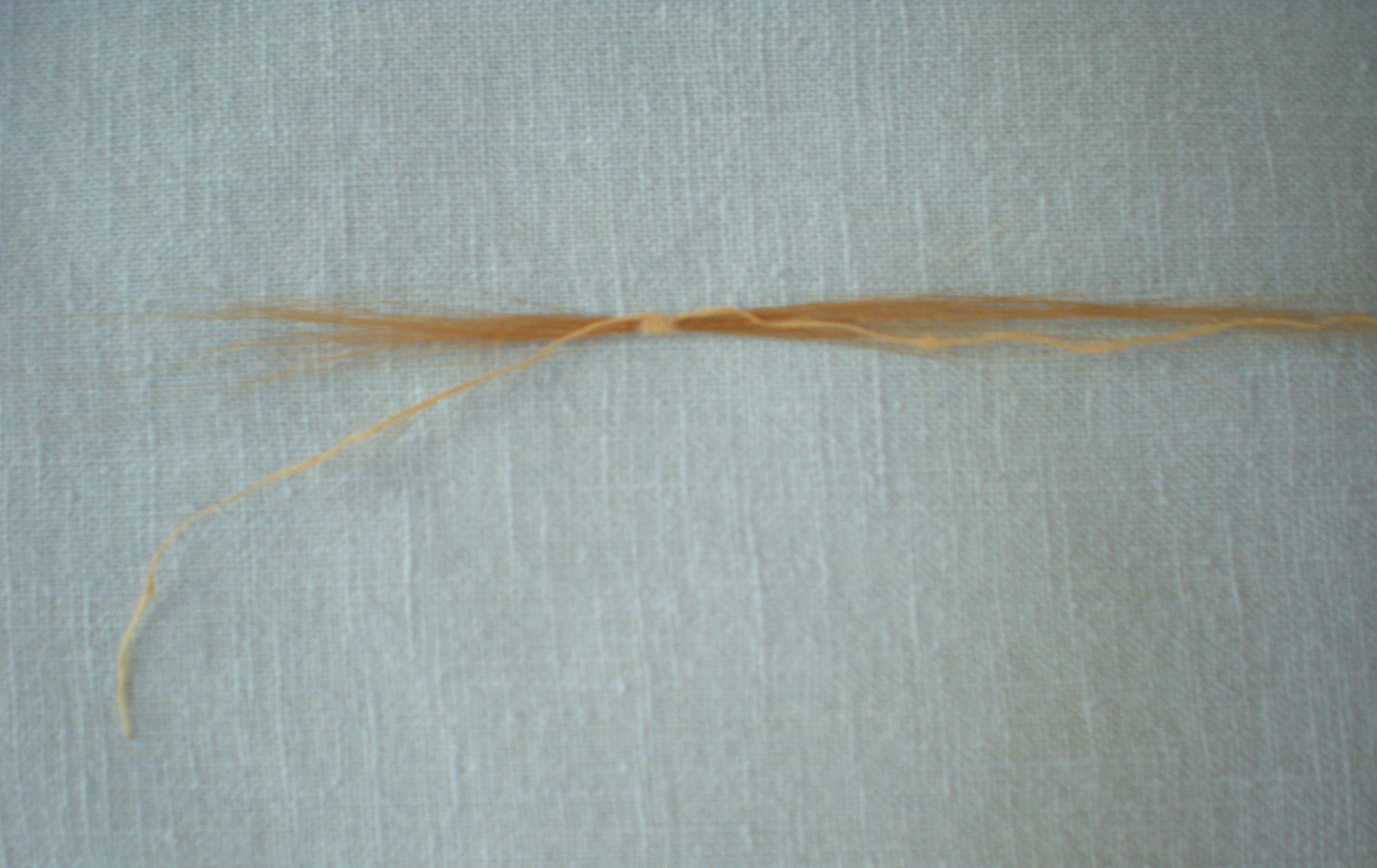 I wonder who saved this little strand of hair and who the hair belonged to? I think I'm pretty safe in assuming that it belonged to a member of the Bryan family – perhaps one of George's and Sarah's children. Maybe it belonged to my own great-grandmother, Sarah Elizabeth Bryan, or to one of George's and Sarah's grandchildren.
A while back I was going through one of my stacks and came across this envelope.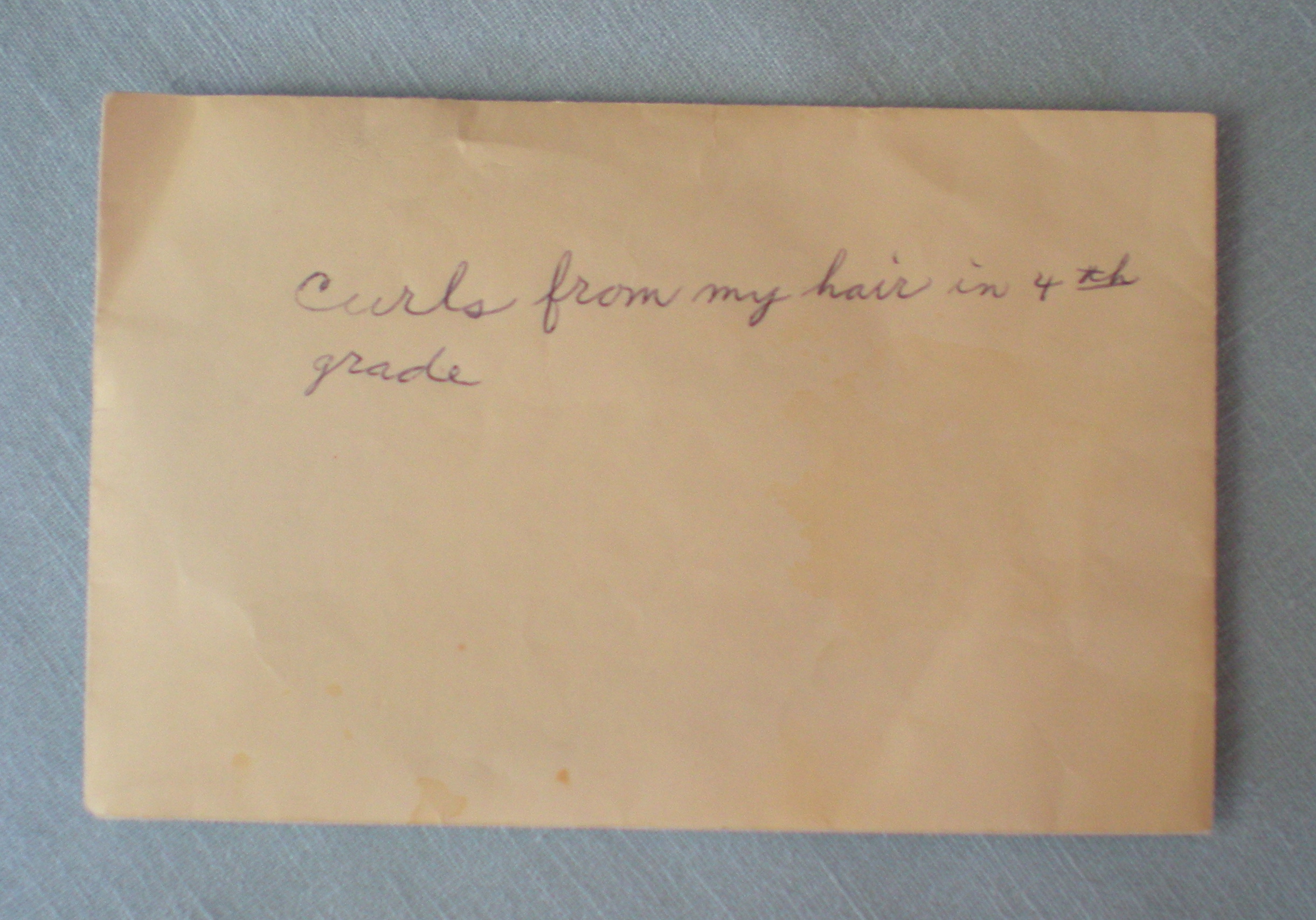 That's my handwriting from many years ago. I don't remember saving a sample of my hair in an envelope, but here is what was inside.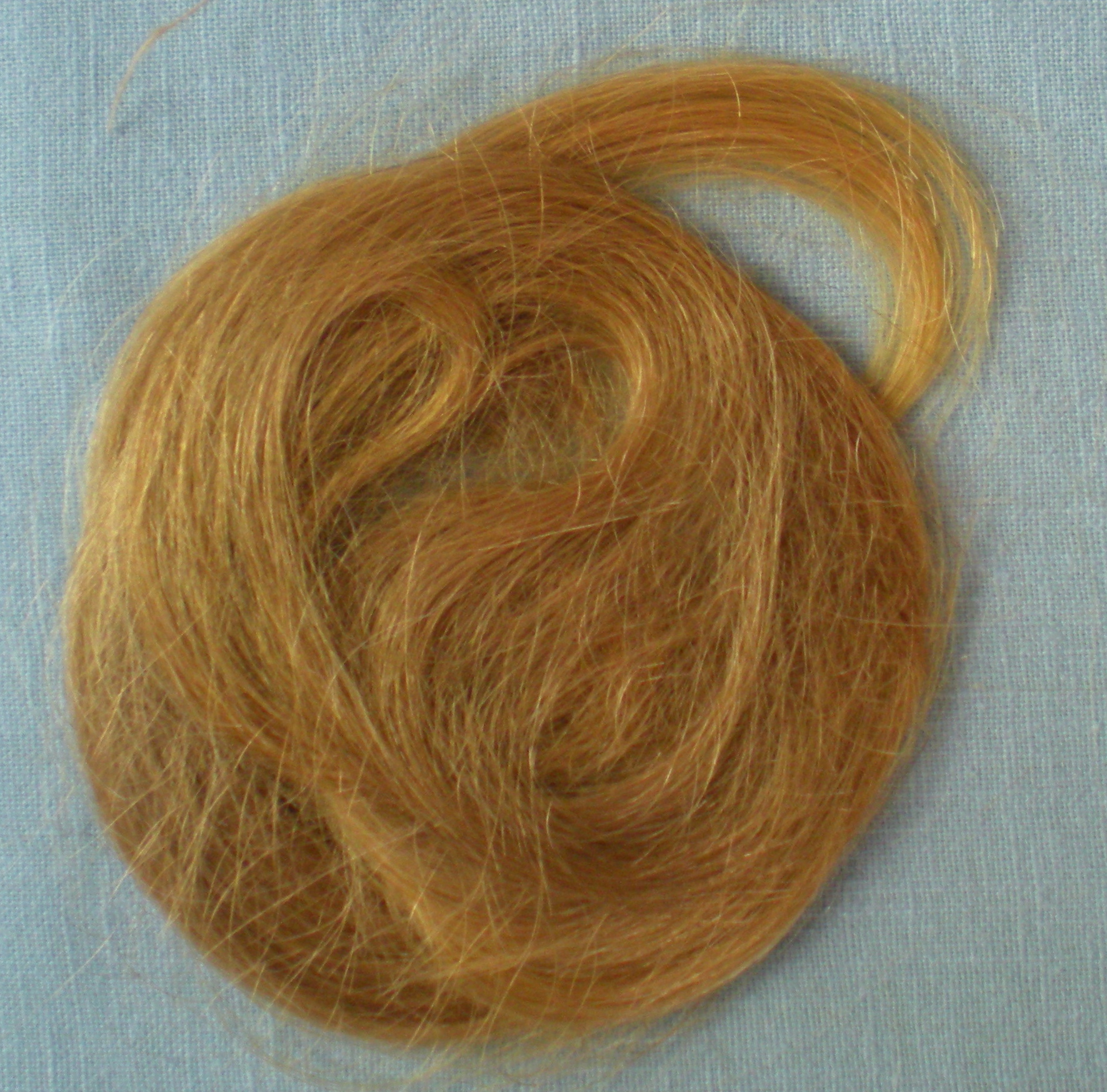 These look like they are just about the same color, don't they?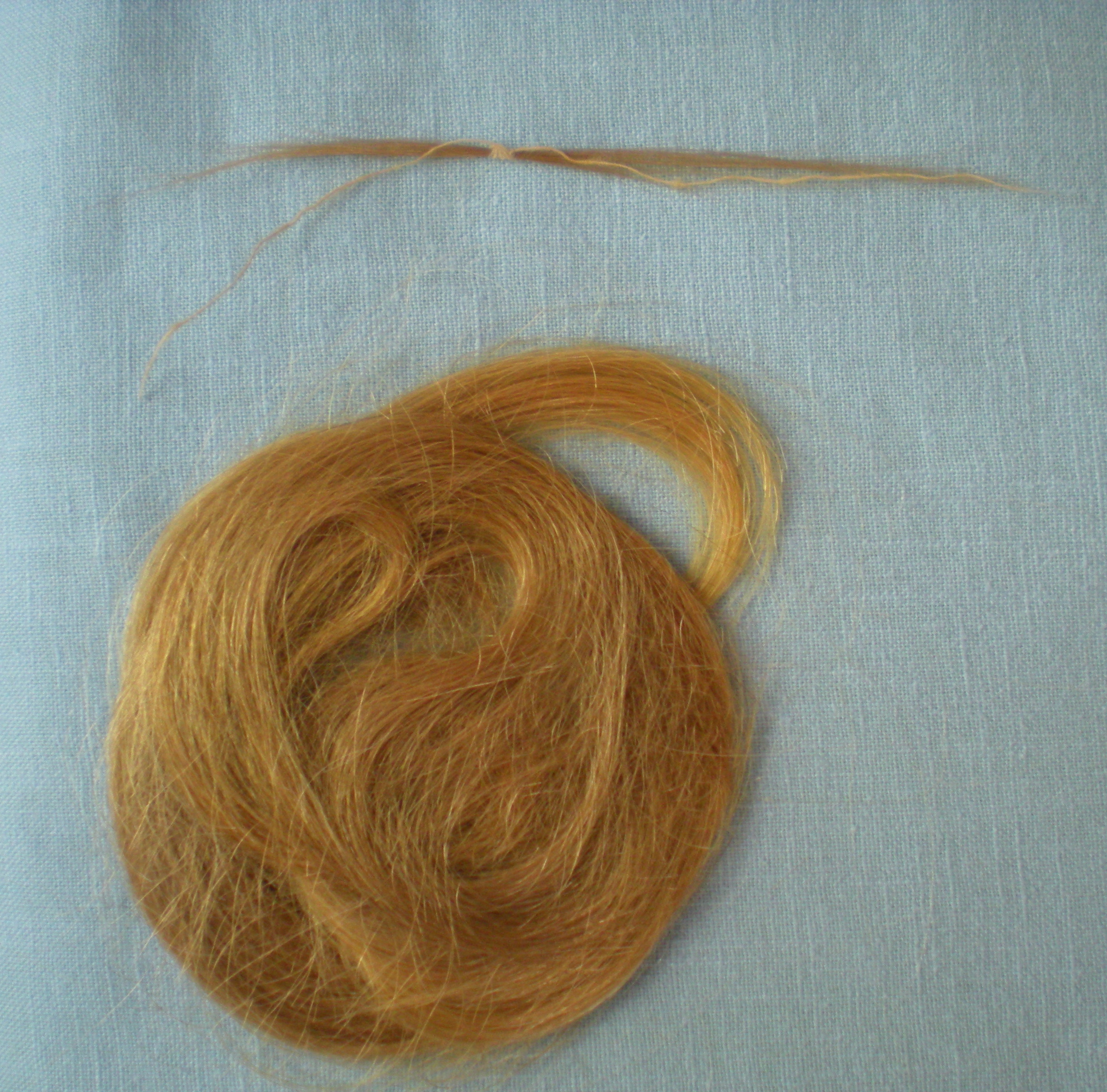 And just to make it abundantly clear how closely they match since the lighting in the picture above makes the hair look redder than it really is, here they are together and closer to the actual color of the hair samples.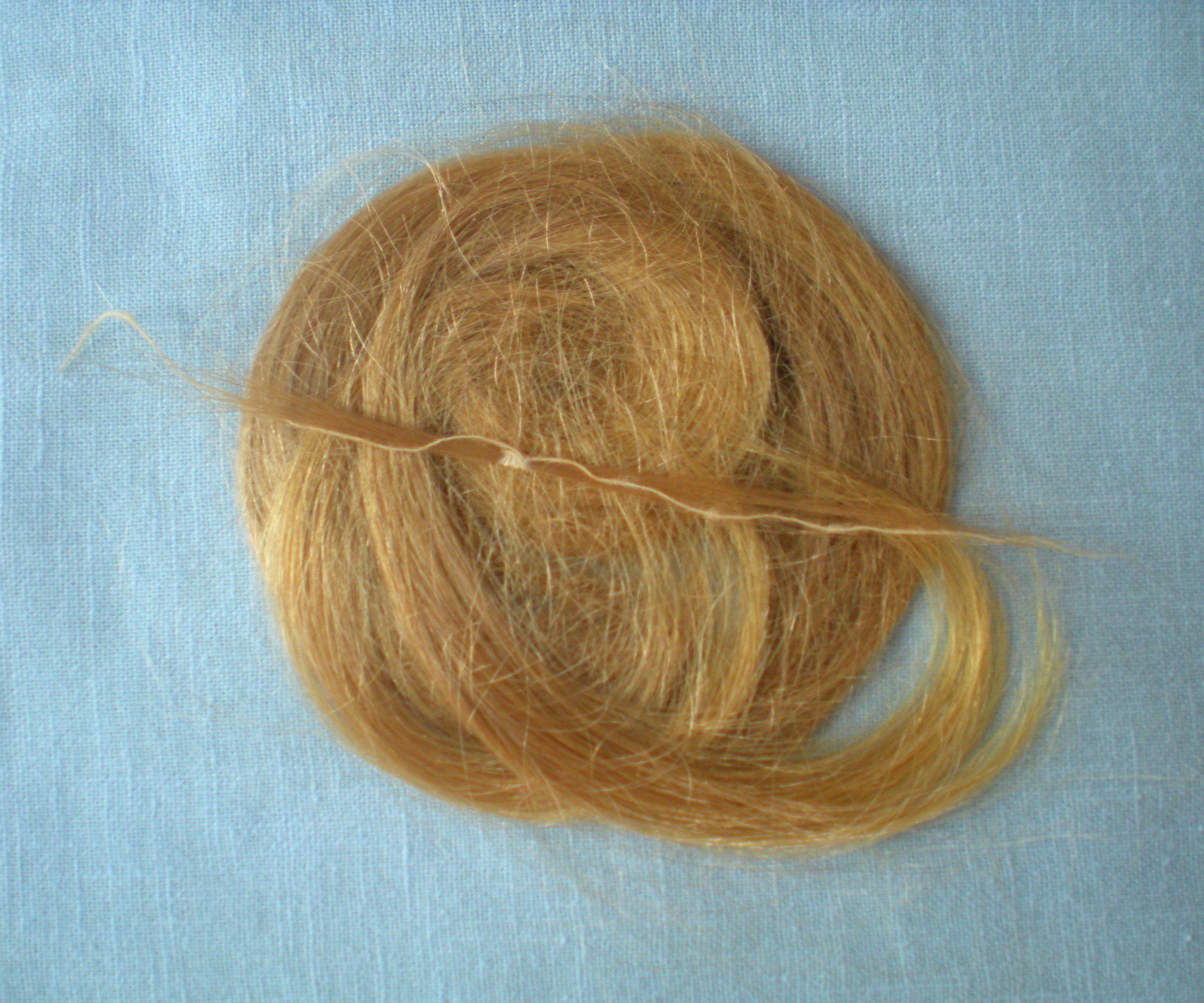 A pretty close match, especially the darker parts of my hair, even if I don't have the best photography skills to prove it.
It is kind of awesome to find a strand of hair tucked away in an ancestor's Bible that is over 150 years old – and have it match your own hair. I think we may be related.
Related posts:
Treasure Chest Thursday – Bryan Family Bible
Bryan Family Bible – The Best Laid Plans
Bryan Family Bible – To Honor a Life
Bryan Family Bible – George Washington Bryan Wrote Here – I Think
Bryan Family Bible – Just the Facts, Ma'am