Sometimes my blog is a useful backup for my brain and for my lack of organization. That's what it is today. I have a few photos and other items that were in my mom's possession and I want to finish scanning and identifying everything so that they can be returned to their home.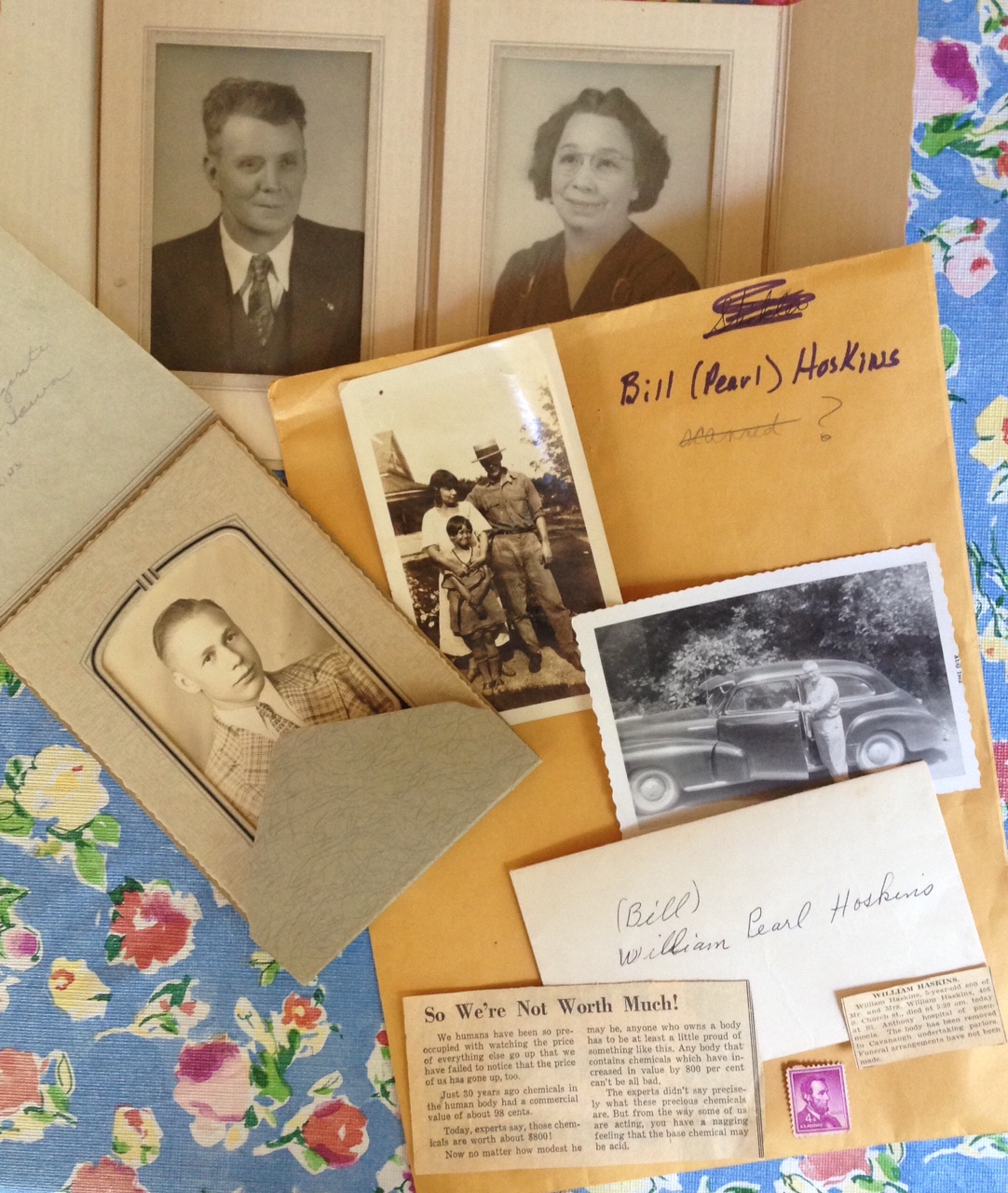 William Pearl Hoskins, known apparently by both Bill and Pearl, was the son of William Hoskins and 1st cousin to my grandfather Thomas Hoskins.
Mom had sorted some of the family photos, newspaper clippings, and such into manilla envelopes. The one for Bill (Pearl) Hoskins contained the items above. I know it was Mom who did the sorting because that's her handwriting on the large envelope.
Inside the envelope was a photo holder containing portraits of Bill (Pearl) Hoskins and his wife Marguirite.
There is also the 1948 high school graduation portrait of their son, William H. Hoskins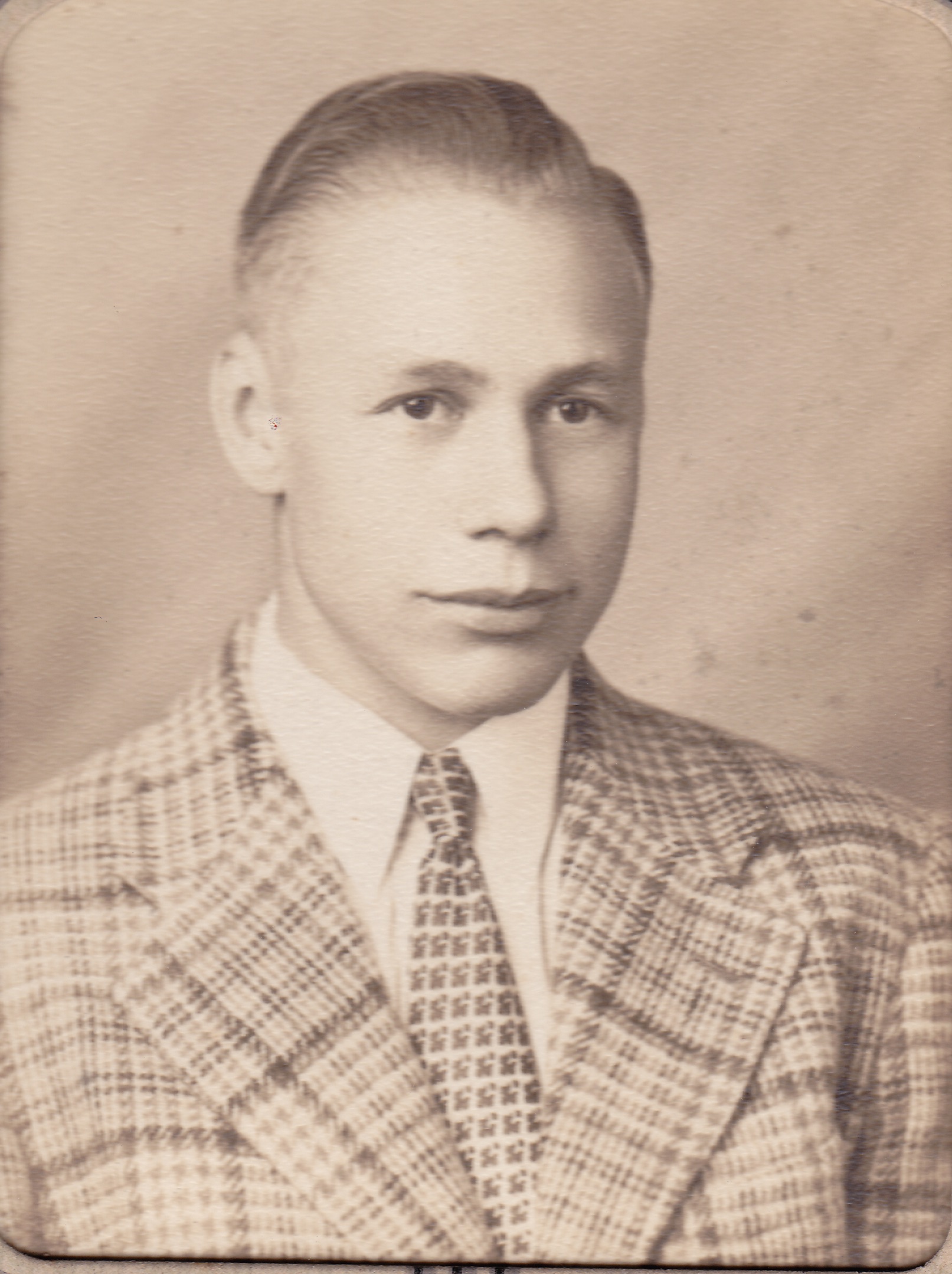 A much older photograph is of Bill (Pearl), Marguirite, and their daughter Helen.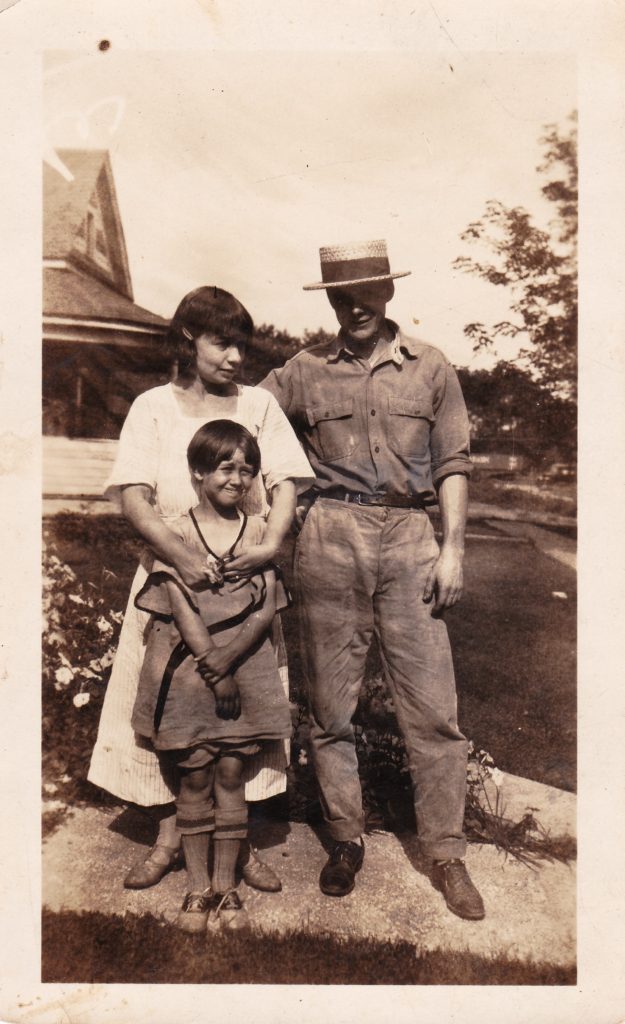 My grandmother Eveline's handwriting identifies the contents of the small white envelope, which held a photo of Bill.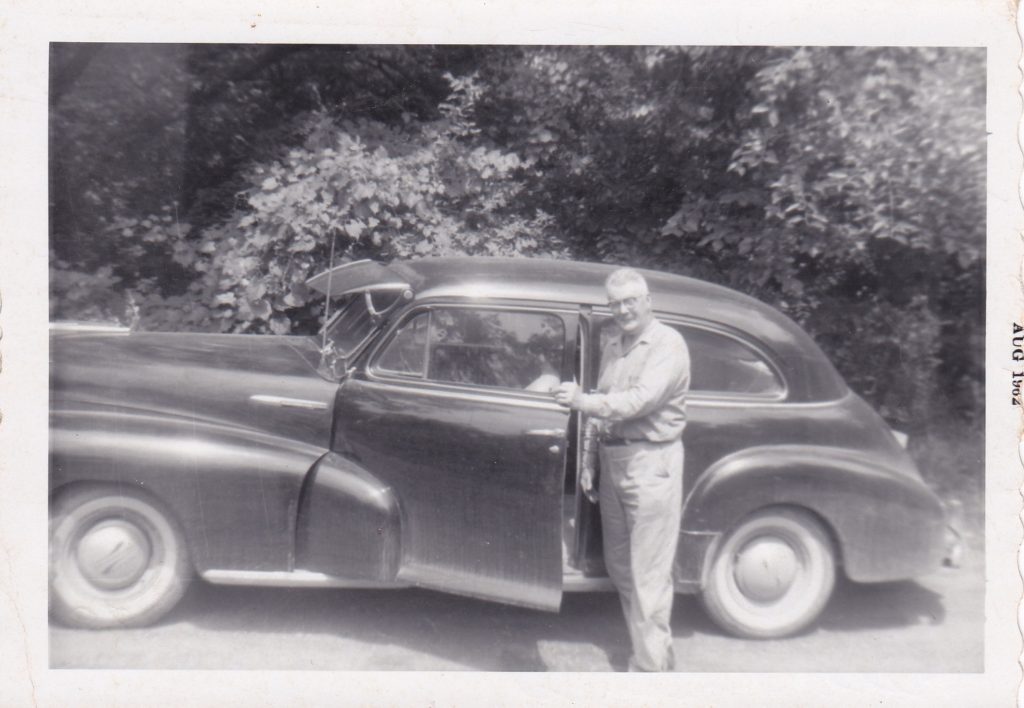 The back of the photo is inscribed:
I thought you might like to have this picture.
Marguirite
Nov 14
1970
The photo was clearly printed in August 1962. Bill died in 1969, so I imagine Marguirite thought my grandfather would like to have this picture of his cousin.
Also in the envelope was a Lincoln postage stamp and a newspaper clipping titled "So We're Not Worth Much!"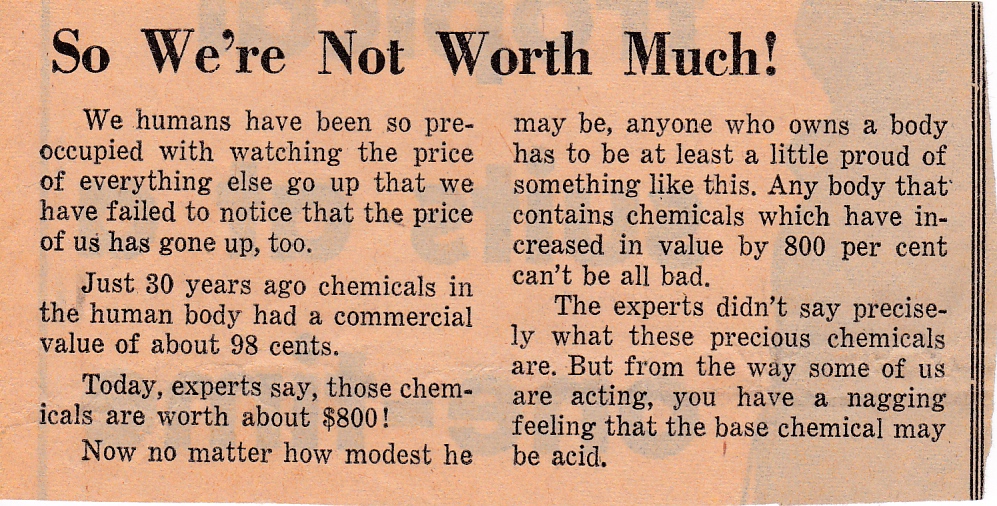 Did Marguirite or Bill send this to my grandparents or did it just end up in the envelope so as not to get lost? Maybe my grandmother intended to send it to Marguirite. Who knows?
There was one more item in the small envelope.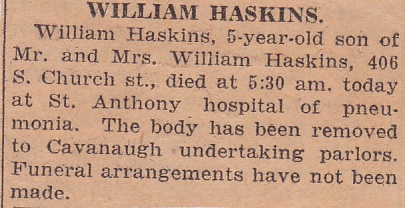 I don't know who this William Haskins (probably Hoskins) is. It obviously is not William H. Hoskins, son of Pearl and Marguirite because his high school graduation portrait is here.
In my Hoskins line I have:
William Hoskins 1823-1900
His son William Hoskins 1862-1930
His son William Pearl Hoskins 1894-1969
His son William H. Hoskins 1929-1985
I have not found children of William H. Hoskins. So it's possible that the clipping above is his son. Pearl and his wife Maxine lived in Ottumwa, Iowa. There is a Church St. in Ottumwa, although Google maps does not show this as a residential area today – more of an intersection with a small highway and a strip center. Maybe a cousin who can fill in the blanks will see this.
I can check off this envelope as scanned and saved, although I have research questions to answer.
Another envelope tomorrow sounds like a good plan.