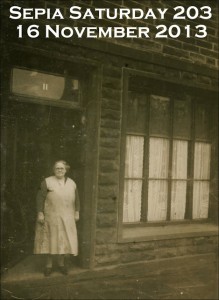 Sepia Saturday provides bloggers with an opportunity to share their history through the medium of photographs. Historical photographs of any age or kind become the launchpad for explorations of family history, local history and social history in fact or fiction, poetry or prose, words or further images.
I haven't participated in Sepia Saturday for quite a while and it's good to be back – even if it's just for a random week here and there. The prompt picture offered this week reminded me of one I have shared previously, but I'll go with something else.
This photograph was taken the day my Uncle Roy married the love of his life, my dear Aunt Joan.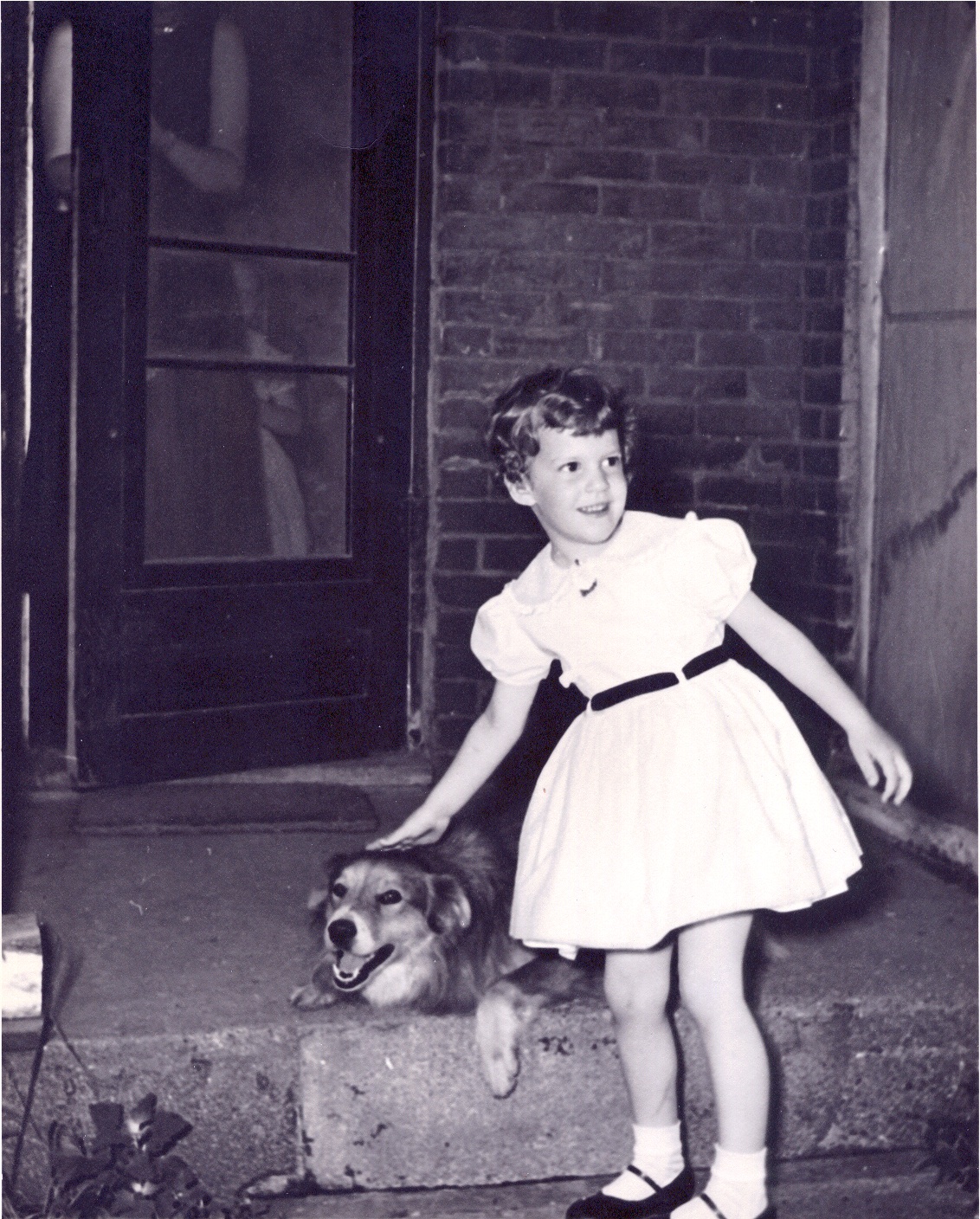 That's my cousin Deb standing just off our grandparents' porch and petting a dog. Although my cousin is not standing in the doorway, there are others behind her in the half-opened door. I think the woman in the doorway is one of my aunts. I am the little girl mostly hidden from view behind her.
I have another copy of this photo. My grandmother tried to cut out the extraneous people in the doorway, leaving only my cousin and the dog. Although my cousin was clearly the cute subject of the photo, I prefer the original. It tells more of a story. Croppers beware!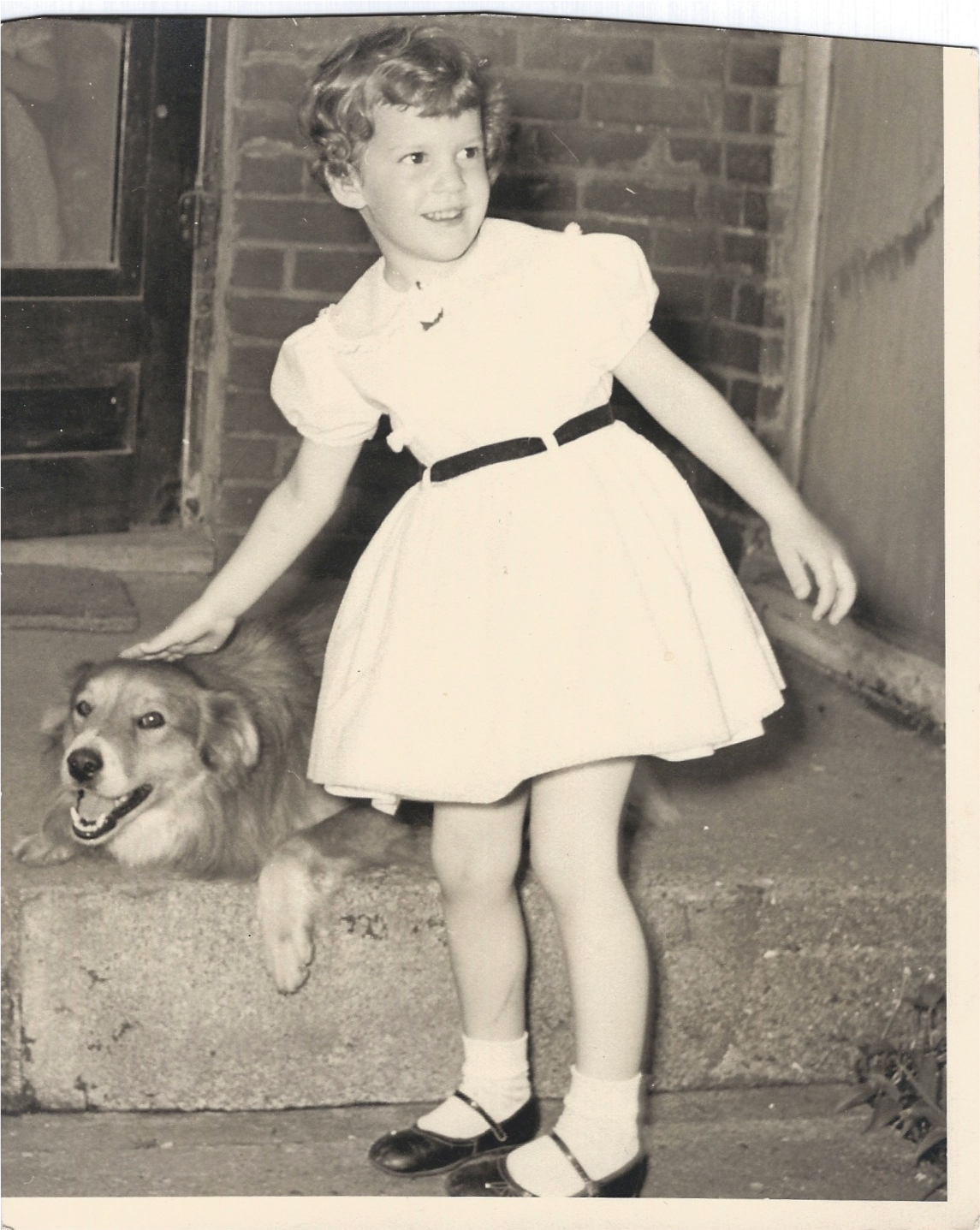 On the back of this cropped picture, my grandmother identified my cousin by name and the dog as Fido. But the dog was named Bimbo. Maybe Grandma was thinking back to the dog my Uncle Roy once loved and lost in a sad tale of a dog who killed a neighbor's chickens. His name was Fido.
When I think of Bimbo, I always think of this song that one of my uncles must have taught me. It's the chorus that I remember. Bimbo was primarily an outside dog and there were no fences so he had run of the surrounding area and we didn't always no where he was – which makes the song rather fitting.
Knock on a few more doors and see what other Sepia Saturday participants are sharing today.