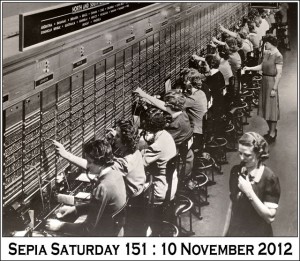 Launched by Alan Burnett and Kat Mortensen in 2009, Sepia Saturday provides bloggers with an opportunity to share their history through the medium of photographs. Historical photographs of any age or kind become the launchpad for explorations of family history, local history and social history in fact or fiction, poetry or prose, words or further images. 
My Grandmother Abbie was the oldest girl in a large family, and many responsibilities for the care of her younger siblings fell to her. As an older teen, she was eager to find employment to get herself out of the house. Her first job was at a grocery store, then Fuller Brush (I believe this was a store front – not door-to-door sales), and finally the telephone company in Fairfield, Iowa. My Dad says she liked working there and was delighted when she earned enough money to move out and live on her own.
Unfortunately, I don't have a picture of her working at the telephone company, but I did find this picture of the Fairfield Telephone Co. building which housed a Turkish restaurant as recently as 2009. Not sure of the status today.
Here is a picture of Grandma Abbie talking on the phone…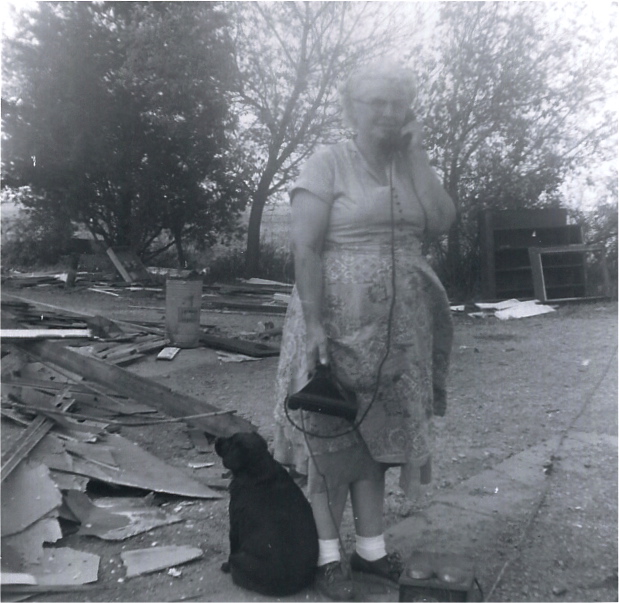 In an earlier Sepia Saturday post, I shared pictures of the Hedrick Y, near Hedrick, Iowa, where my grandparents owned a truck stop/cafe/grocery store. Most of those pictures were of the original building, but the bird's eye view was taken after construction of a new building in 1956. My grandparents' home was in the building that housed their business. When they tore down the business, they also tore down their home.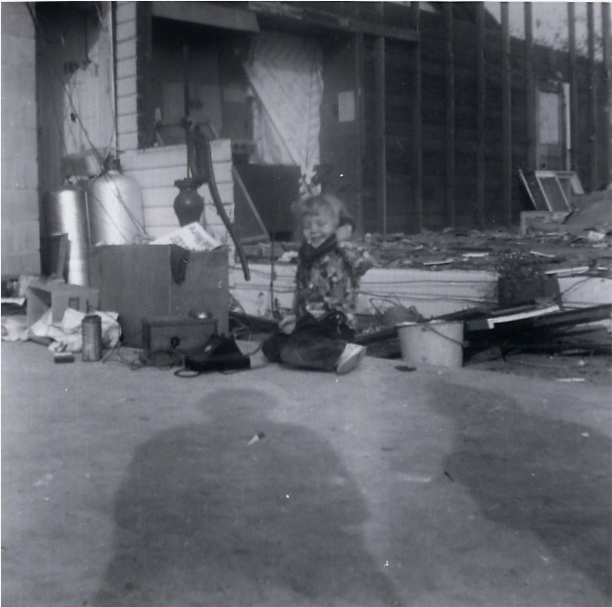 Since I spent many Saturday's at the Hedrick Y, the deconstruction/construction site became my playground.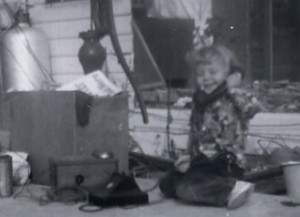 In both pictures, I see what looks like an old wooden crank-style phone near the working phone. It makes me wonder if it was jerry-rigged to provide an extension so they could use the phone without the building.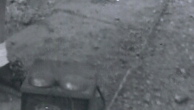 Don't be shy – call on the other Sepia Saturday bloggers and see what they have done with today's prompt.